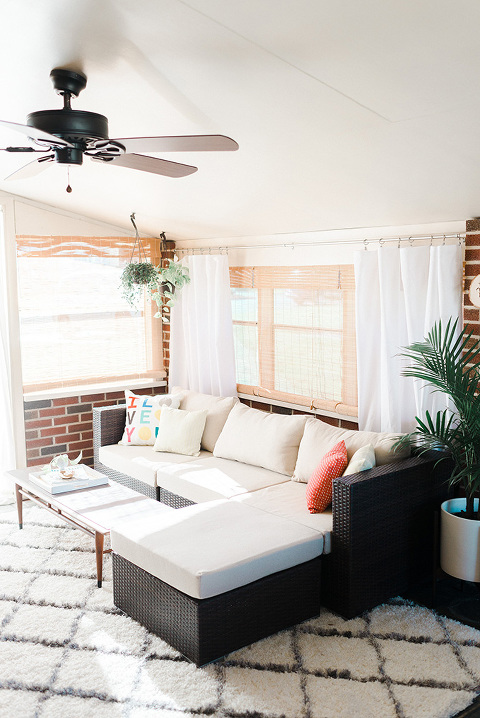 Yesterday, I showed you the inspiration behind our mid-century sunroom makeover—which came together with the help of the fine folks over at AllModern—but today is all about the tangible transformation. In case you missed Monday's post, be sure to click back (either now, or after you've scrolled through the photos) to get the full story behind this space and our goals.
And a little added bonus is that I had the chance to break down my tips and tricks for mixing vintage and modern furniture and accessories over on domino! Check out the story here, but before you do, I can't wait any longer to share the photos that Andrea Pesce took of our sunroom. So, scroll on and prepare to start longing extra hard for summertime—I know I am.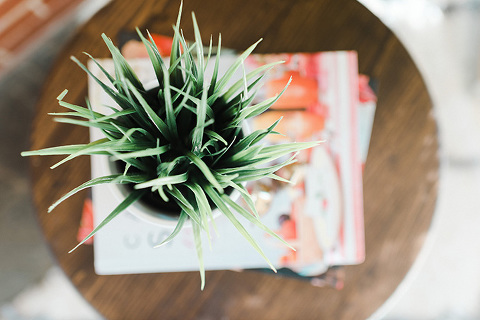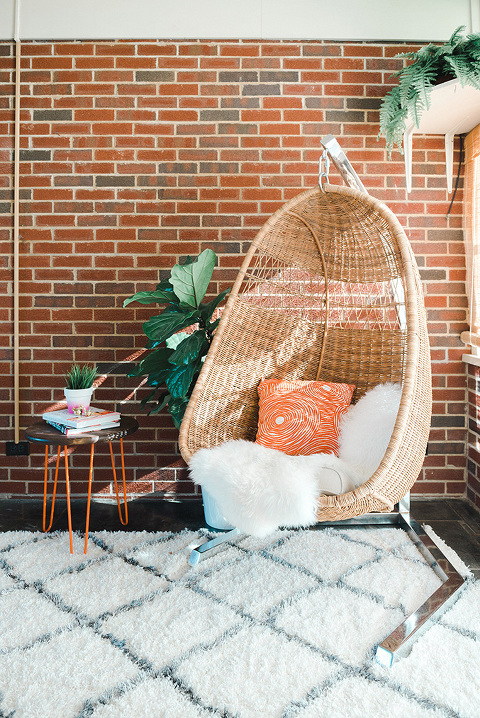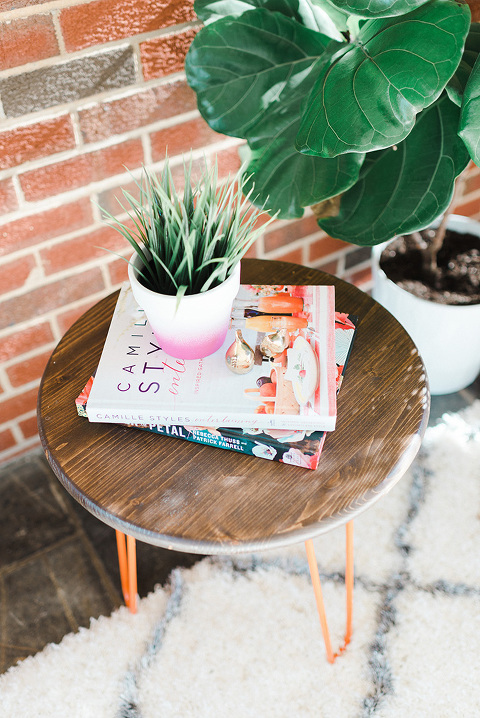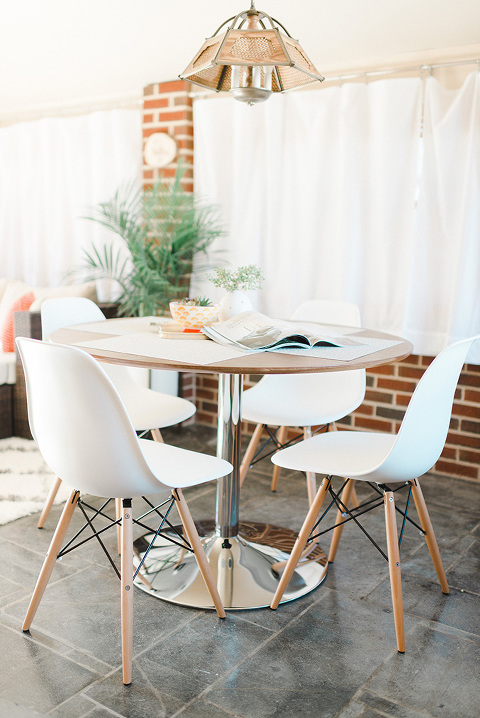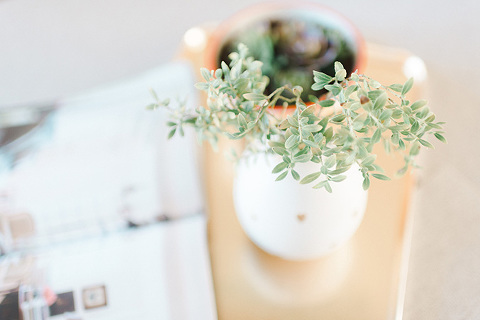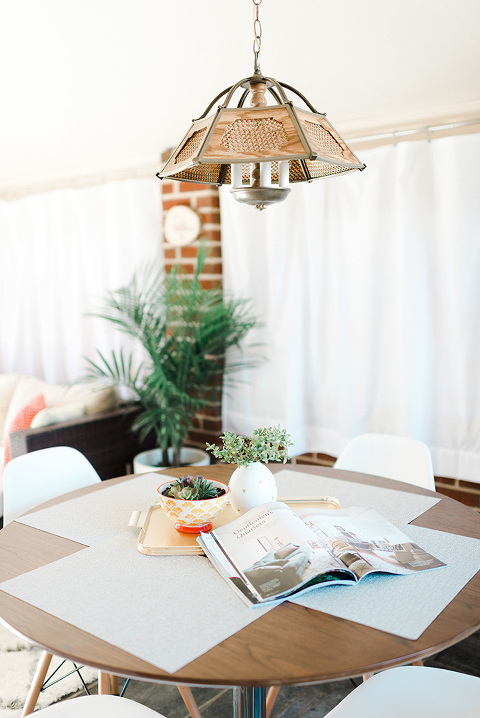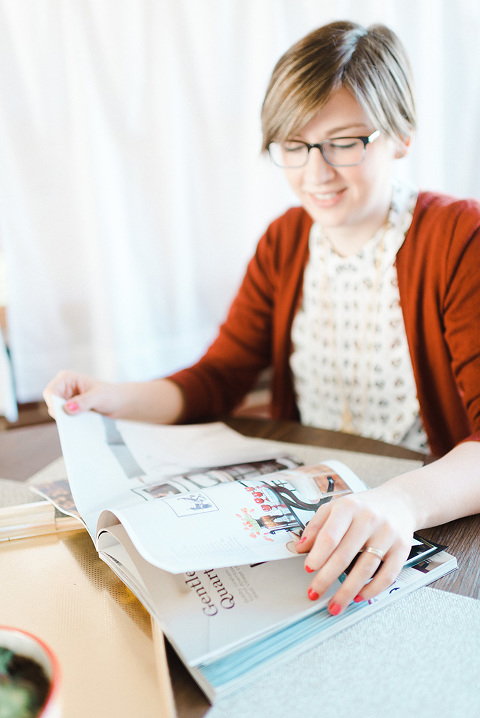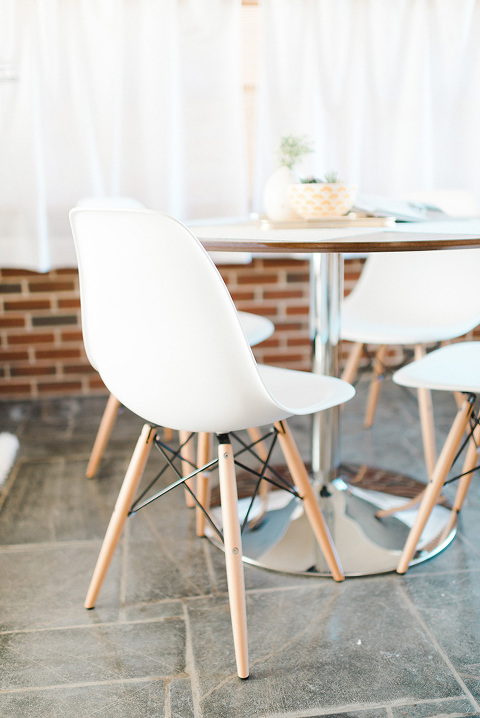 Those billowy white curtains were actually a DIY project that I cranked out quickly one unassuming weekend leading up to the shoot. Only about midway through the project did I realize that it might be something worth sharing, but alas, it was too late to break out the camera for photos and I had a deadline to meet, what with the photoshoot looming. So, I'll just quickly run through the process below.
The main ingredient? A single white twin flat sheet, which just so happened to be the perfect dimensions for our short-yet-long windows, and cost WAY less than ready-made curtain options from the Big Box Store.
STEP ONE: Purchase one white twin flat sheet.
STEP TWO: Iron the sheet to get rid of the creases.
STEP THREE: Fold the long edges of the sheet in half to find the center (or measure and mark).
STEP FOUR: Cut the sheet in half with sharp scissors
STEP FIVE: Use iron-on hem tape to clean up the cut edge.
STEP SIX: Add curtain clip rings to the top of the sheet curtain panels, and loop onto a curtain rod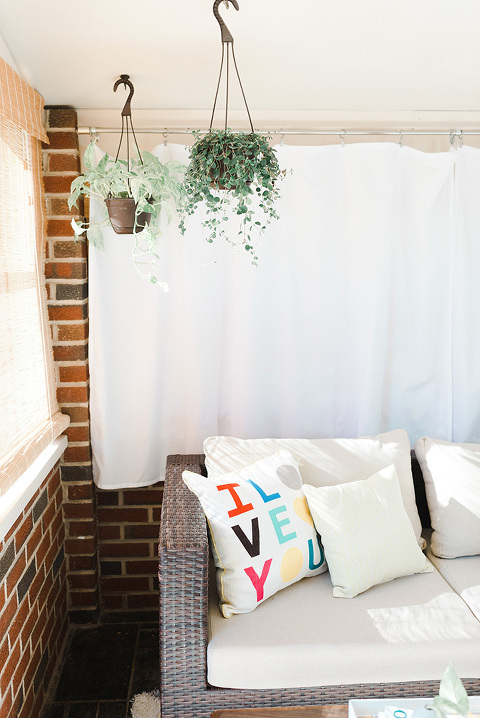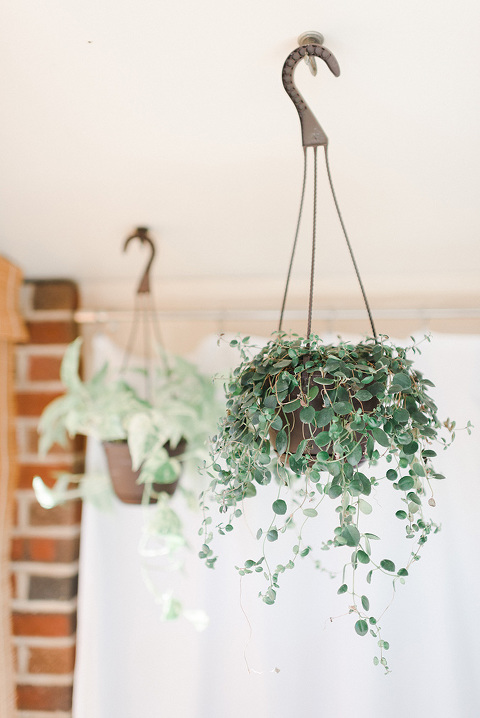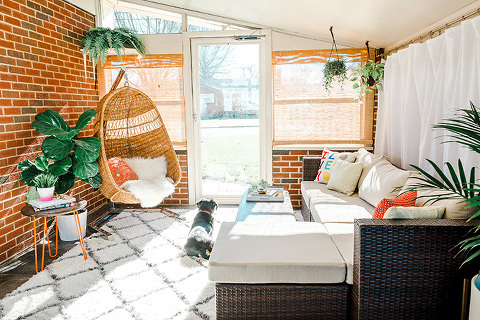 See that oversized hanging basket chair in the corner? It's a big, big reason for just how monumentally in love I am with the revamped room. The chair came by way of our favorite mid-century furniture and accessories dealer in Lynchburg, Galaxie Modern. I had seen it during a quick and random stop in back in the summer, but the piece hadn't been priced yet. Then, John and I went back a few weeks later with our hearts set on a new dining room table (which we found), but after finding out that the basket chair was still there, I just couldn't leave it behind.
It's now my absolute favorite seat in the entire house. Whenever life gets to be a little too much to bear, you'll always find me nestled in that chair amongst the pillows and afternoon sunshine, just swinging my cares away. It's the perfect cure for my blues, and I love that it matches the era of our 1960s home so perfectly. It's like they were meant for each other.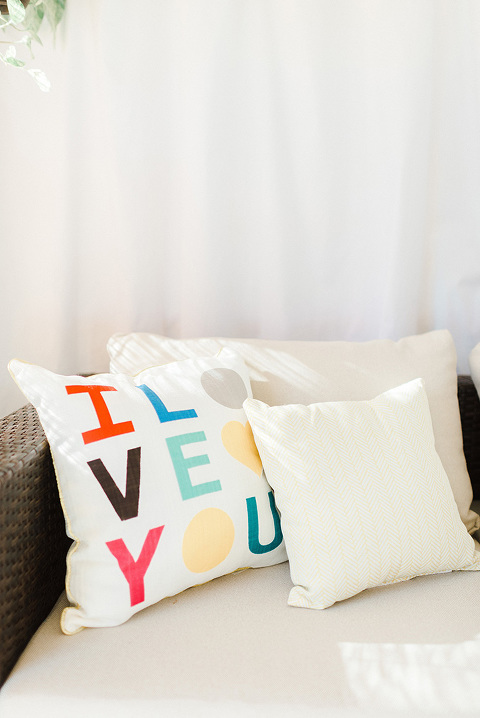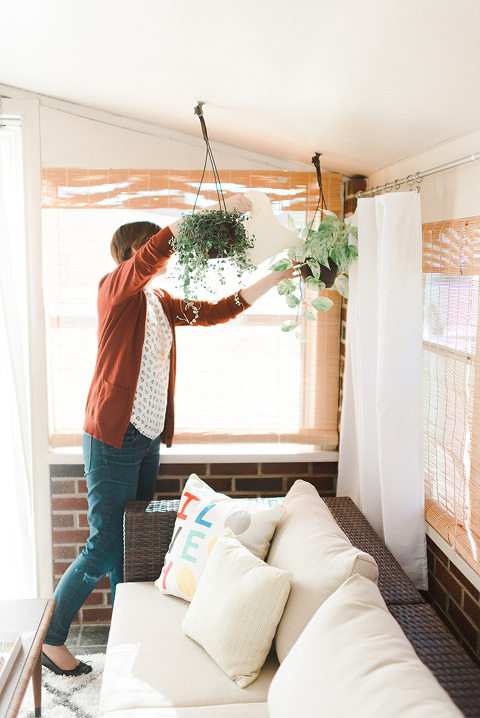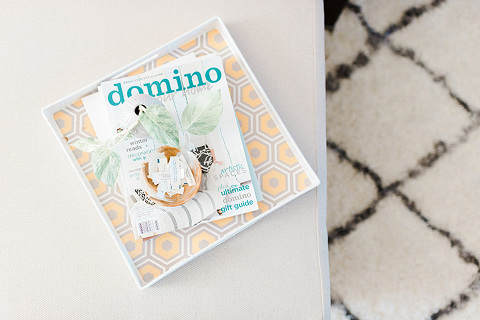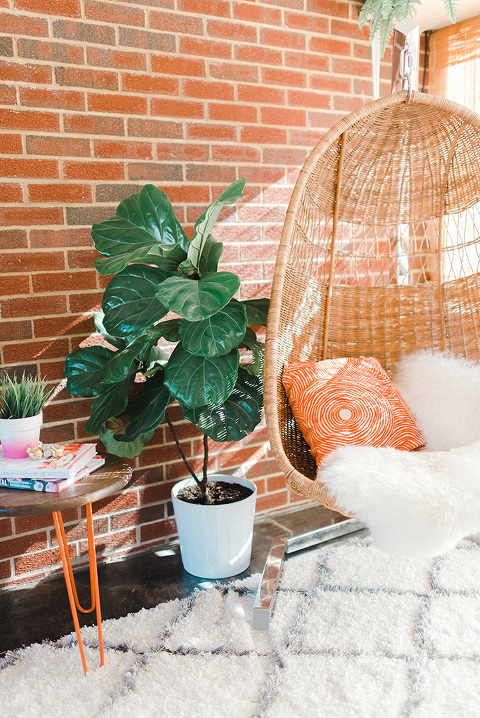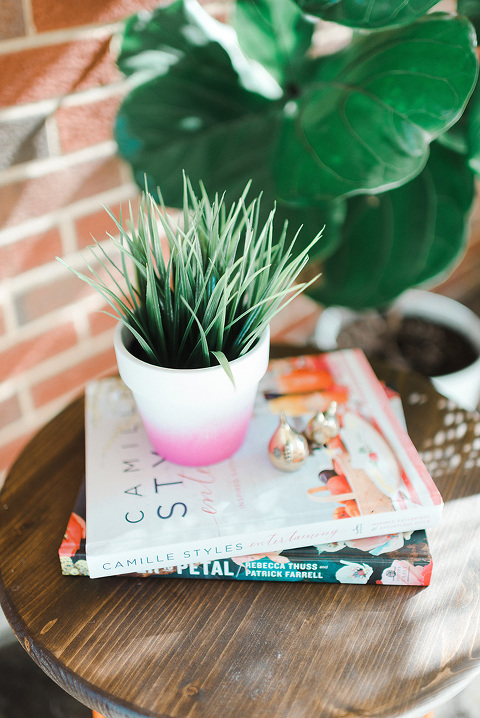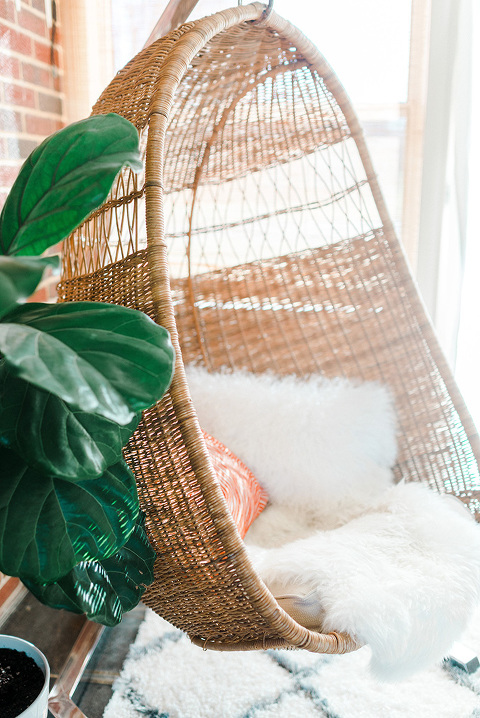 I'm incredibly proud (and mystified) to tell you that the plants in the room are still going strong! I remember asking Andrea to come photograph the room as soon as she could since I had little to no trust in my green thumb, but the hanging plants and potted trees on the floor are actually all still kicking. I set a reminder on my phone to water everything once a week on Wednesdays, and so far, so good. We are supposed to be getting something like six inches of snow this weekend though, so we'll see how well they stand up to the cold. Fingers crossed!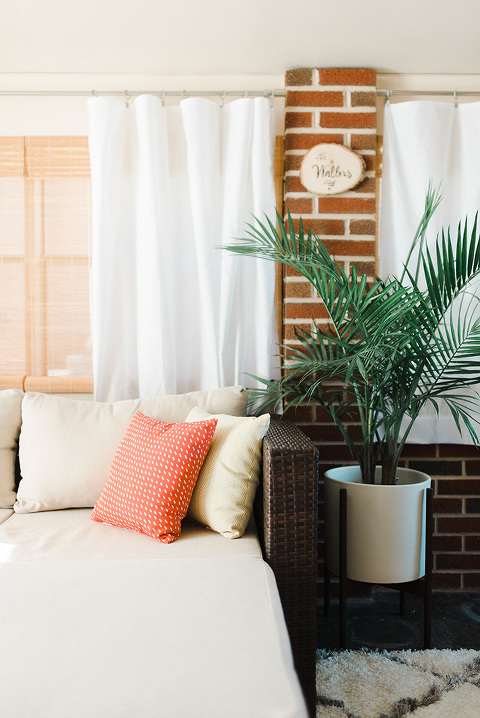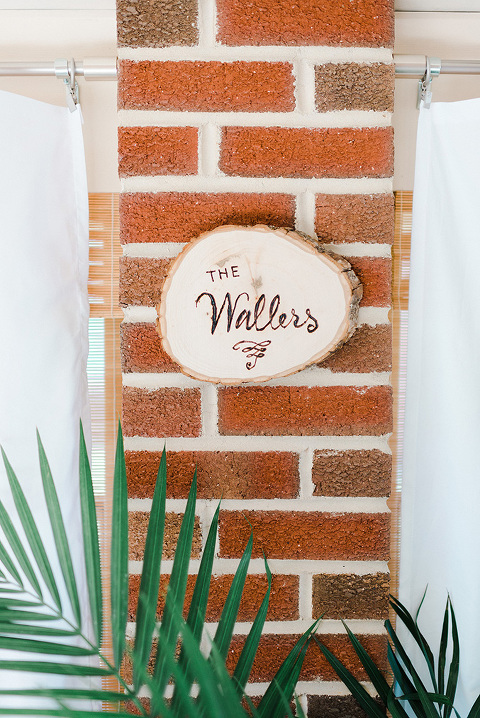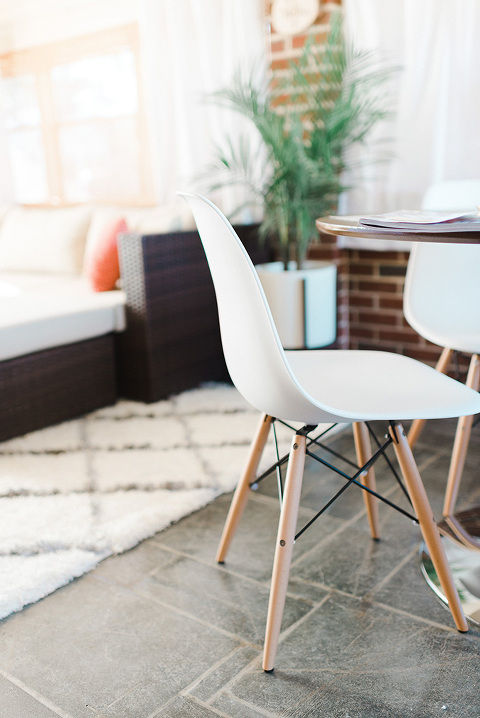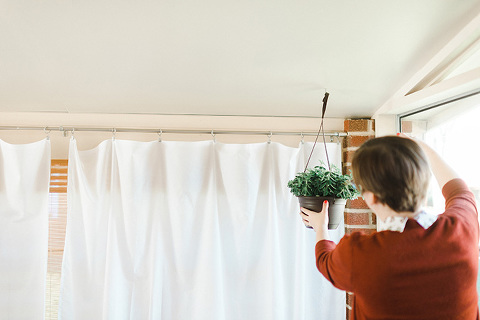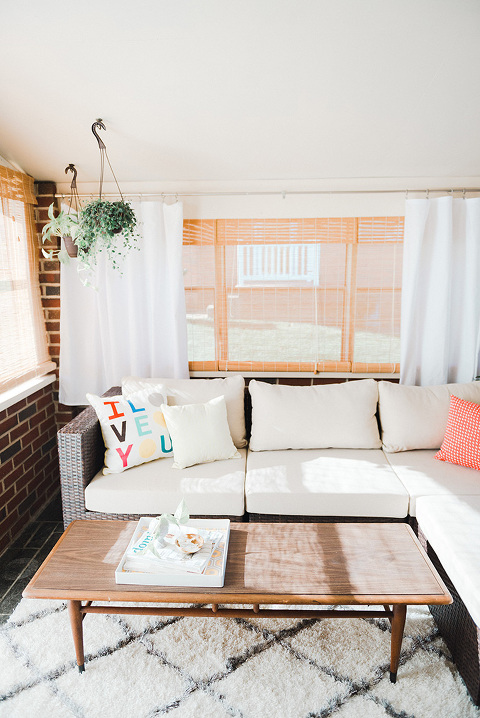 And there you have it. The very first room that we've been able to cross off of our list of spaces to do, and this one couldn't have been a more satisfying one to complete. The casual, laid-back oasis is the stuff of my dreams, and I look forward to many lazy, loungy afternoons to come this spring and summer. For more information behind our sunroom makeover, be sure to click back here to find out our plans and inspiration, and to learn how to get the look in your own home, click through to domino where I'm sharing my tips for mixing old with new.
Photos: Andrea Pesce
Room resources: sectional, molded plastic chairs, wood and chrome dining table, area rug, vintage hanging basket chair, "I LOVE YOU" pillow, vintage coffee table, Modernica floor pot)