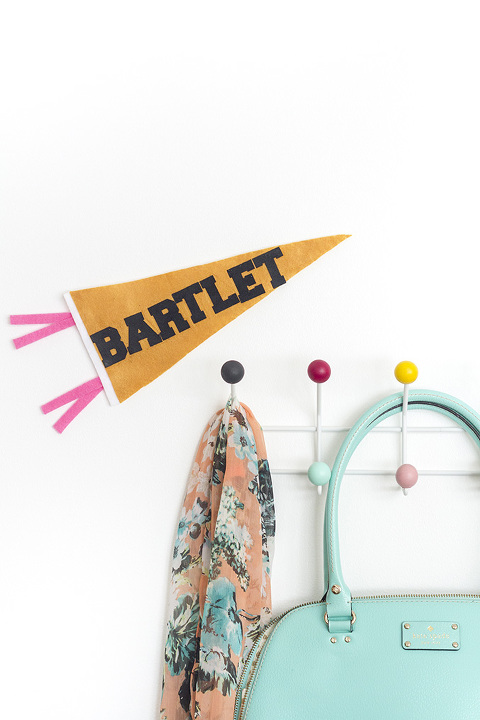 Although I typically refrain from sharing too many of my political and religious beliefs here on the blog (as in, I never share them), I feel like today's tongue-in-cheek DIY pennant flag project deserves a small "pass." Let's just say that I'm feeling especially nostalgic for the President Bartlet administration in the midst of all the real-life drama in this year's election season.
In case you have no idea who I'm talking about, I urge you (nay, implore you) to fire up Netflix and start watching The West Wing television series from start to finish. It's an all-time favorite of mine and showcases the fictional world of President Bartlet and his closest White House confidants. So, in the spirit of patriotic celebration, I'm giving you instructions below to make your own version of my DIY Felt 'Bartlet' Presidential Pennant Flag.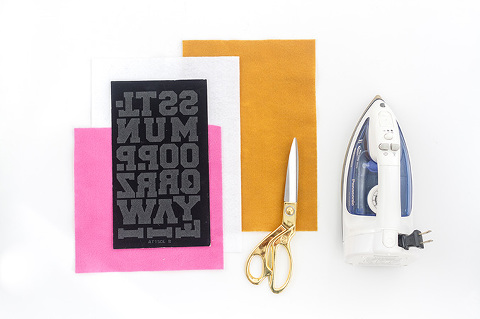 Start by cutting one sheet of felt into a triangular shape. You can just eye-ball the shape like I did, or you can use a printable template (here's a good one to use care of On Sutton Place). You'll also want to cut a corresponding piece of felt the same height as the shortest end of your pennant flag and about one inch in width (shown in white below), plus four smaller pieces in the third color of felt, measuring about 1/2-inch-by-4-inches each (shown in pink below).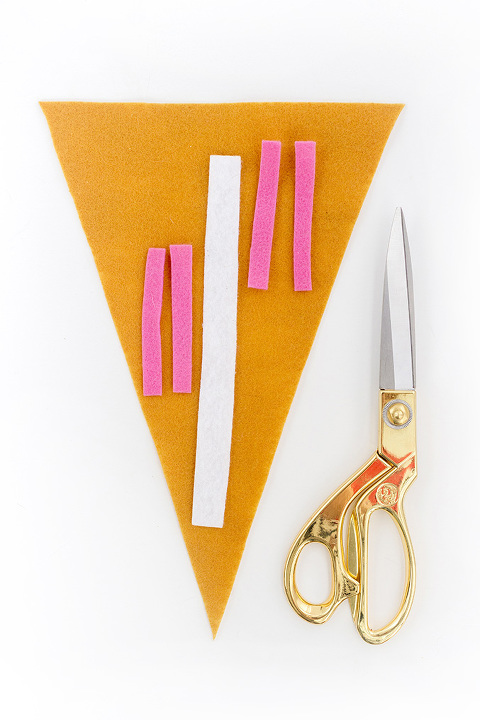 Next, cut out your individual letters from the sheets of iron-on letters and lay them out on your felt sheet. Honestly, I wish that my felt was a little larger and that my letters were a little smaller (my initial intent was for the flag to say something more long-winded like, "Bartlet for America"), but I was trying to use supplies that I already had on hand, so this configuration was what I could get by with. If I could do it again, I'd increase the size of my felt and lower the size of my font, so feel free to learn from my mistake!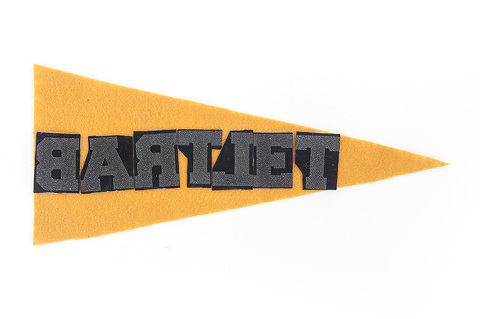 After carefully laying your felt flag on an ironing board with the iron-on letters in place on top right side down (so as to avoid this type of fiasco), run a hot iron over the letters. Use appropriate settings based on the instructions that come with your particular set of iron-on letters to ensure proper adhesion.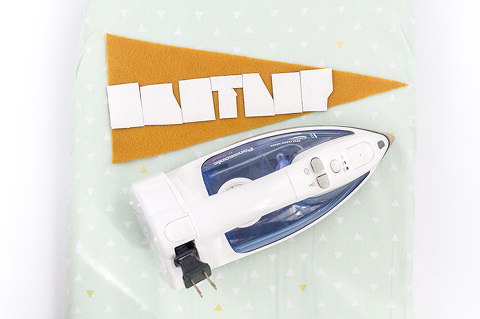 Allow the letters to cool, then peel away and discard the backing paper. Finish by using craft glue to attach the edge piece to the underside of your flag so that the color peeks out to the left, and then glue on the end pieces for a little extra flair as shown below.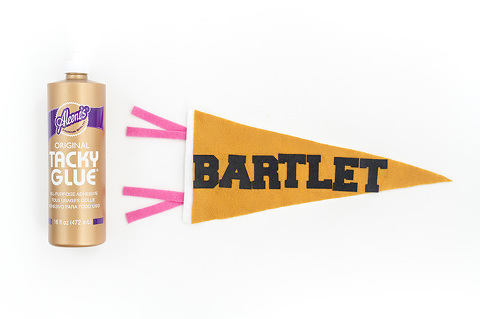 And that's it! Of course, it hopefully goes without saying that you can customize this project to any name, sport team, or affiliation you want. But, again, I encourage you to give West Wing and President B. a try. You may just end up singing his make-believe praises with a DIY pennant flag of your own!