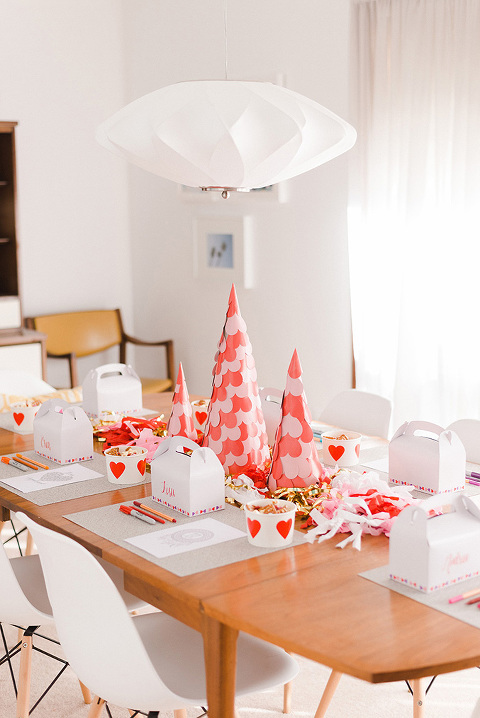 This year has marked several changes to my daily lifestyle, including a more regimented morning routine, better work/life balance, and more intentional brainstorming when it comes to the creative ideas that I end up sharing around these parts. Another fun addition that kicked off in 2016 was a brand new partnership with Oriental Trading, which will continue to unfold all year long!
Our first collaboration was today's girls-night-in Valentine's Day coloring party. This fun fête centered on the idea of grown up coloring as a festive way to enjoy the Valentine's Day holiday that's quickly approaching this weekend.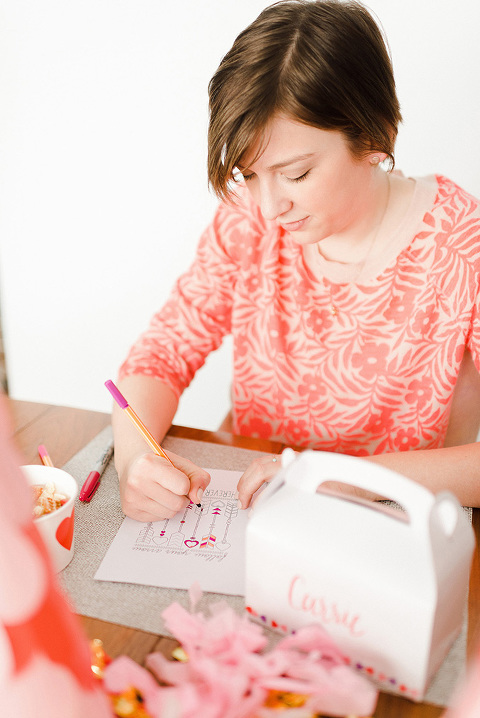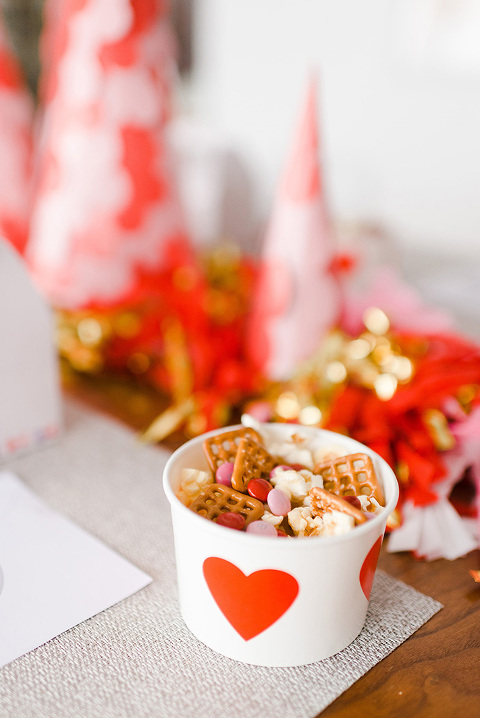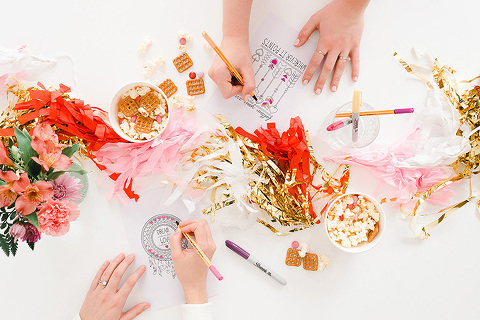 Using a bunch of inexpensive craft materials from the Oriental Trading collection, I was able to pull this party together in no time at all, and was even able to eke out a handful of quick DIY projects, too—things like DIY Tool Kit Favor Boxes, DIY Hand-painted Embellished Frames and a recipe for Sweet & Salty Snack Mix. Click those links for the full set of how-to articles or check bluox.org, but first I invite you to scroll through my favorite photos from the event below, taken by the lovely Andrea Pesce!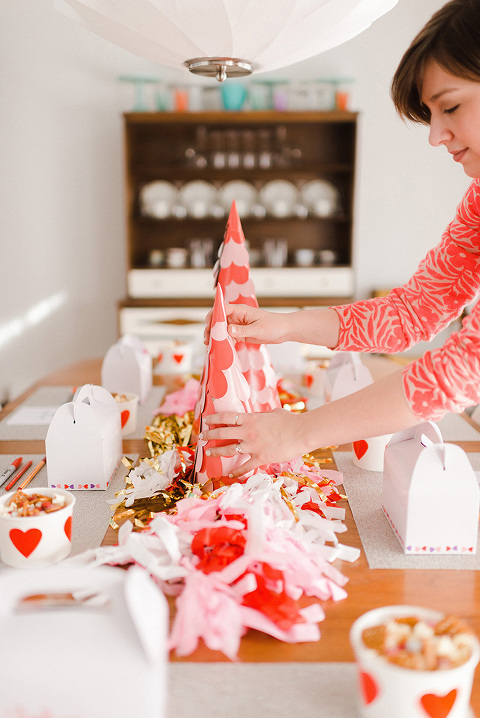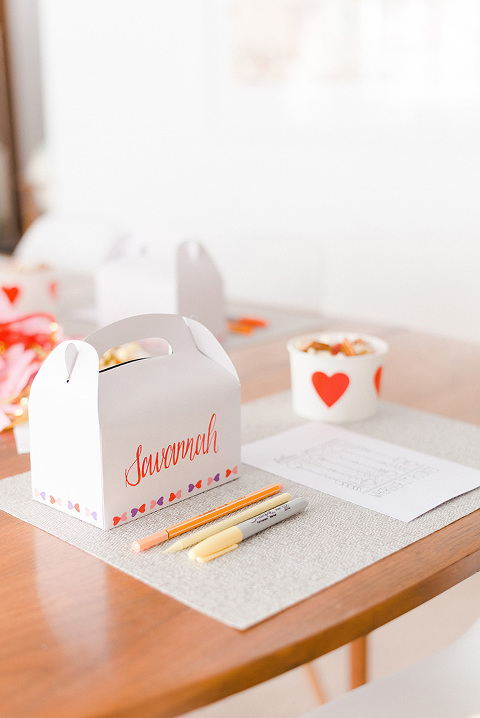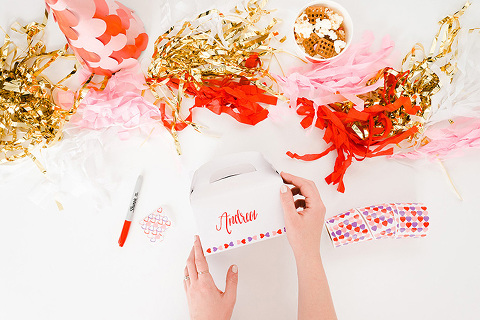 I loved putting this party together because, first, it really was a super simple project thanks to a few thoughtful red, pink, white, and gold accents, but also because I love the idea of celebrating Valentine's Day just us girls. I WISH there was a true national holiday for toasting to my closest girlfriends, so I'm more than happy to use Valentine's Day as an excuse to raise a glass in their honor. Happily, all of my gal pals happen to be big fans of adult coloring, too, so this was an awesome way to spoil them and to catch up.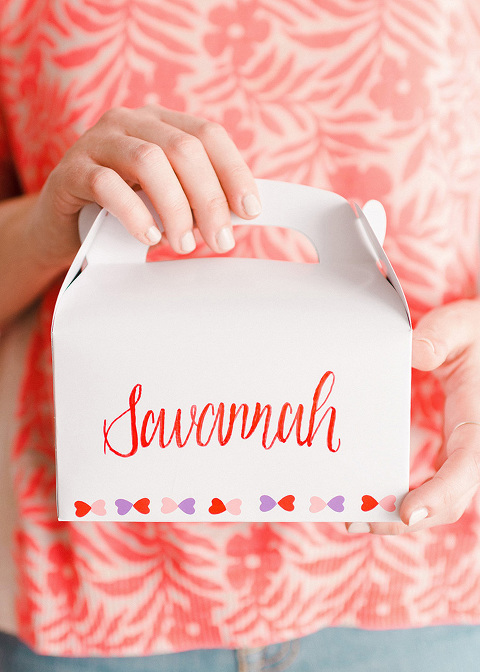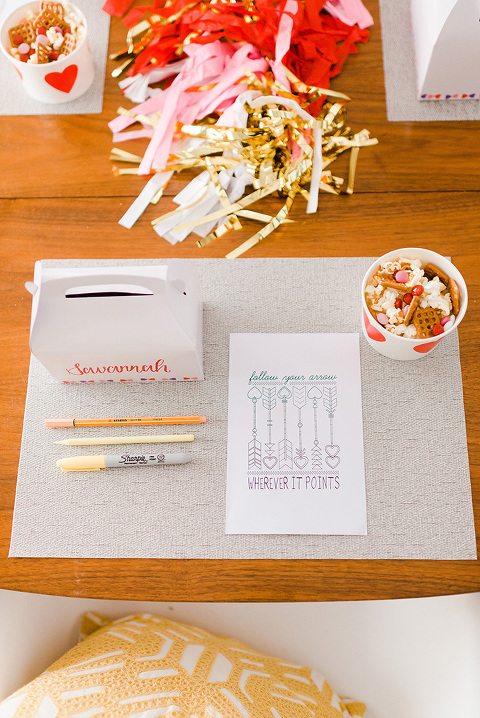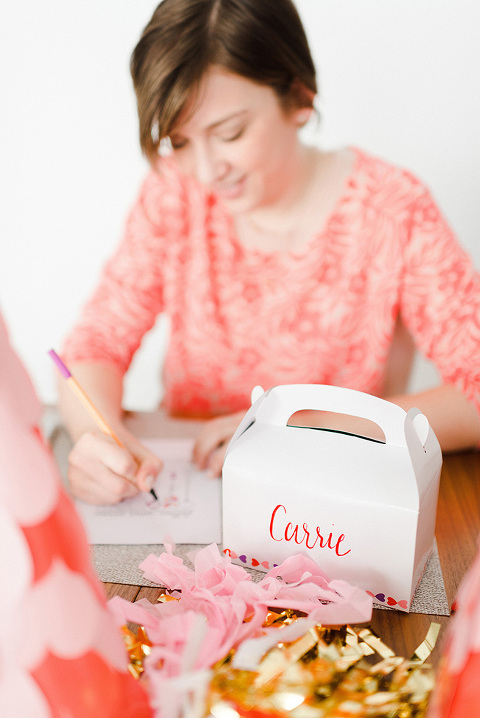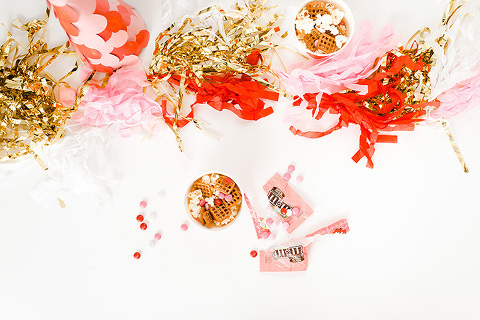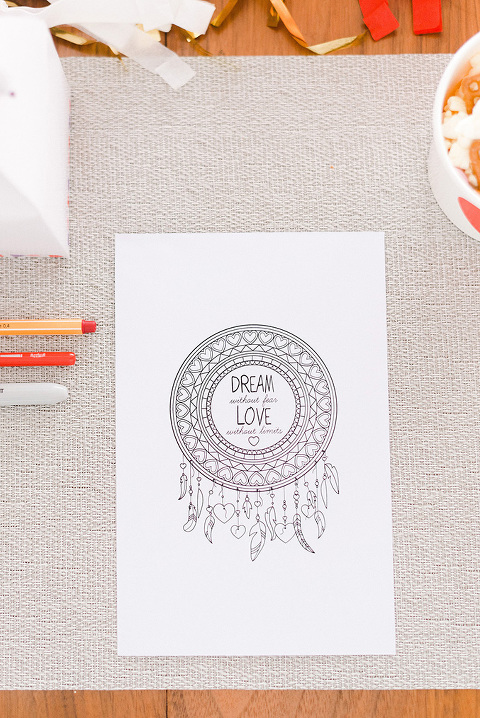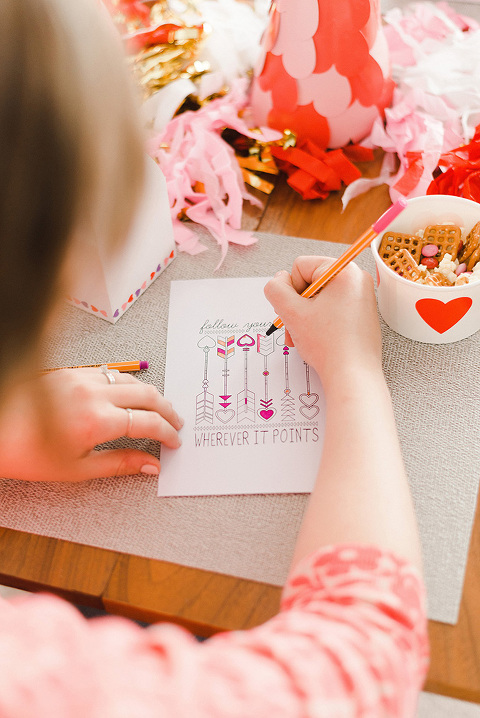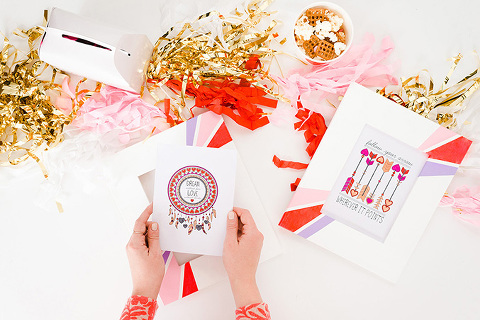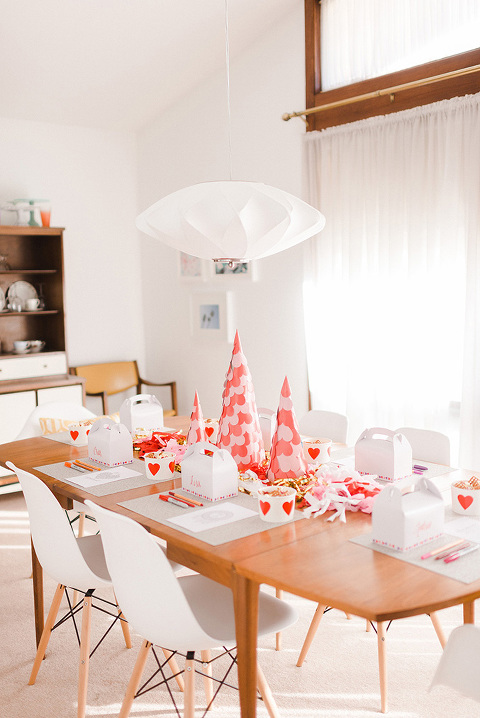 Hop through to the Oriental Trading blog for details on how I set up the party from start to finish, the recipe for my simple snack mix (hint: CHOCOLATE), how I created the favor boxes slash calligraphy place cards, and an easy how-to for hand-painted geometric frames. While there, you can also snag the free printable Valentine's themed coloring sheets, plus all the clickable resources to recreate the look in your own home.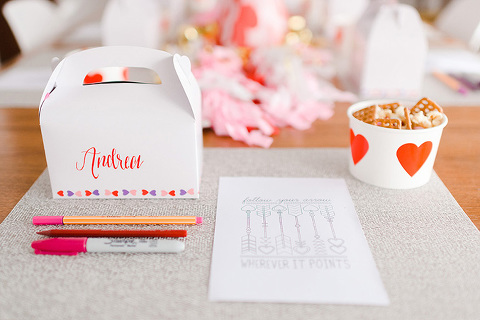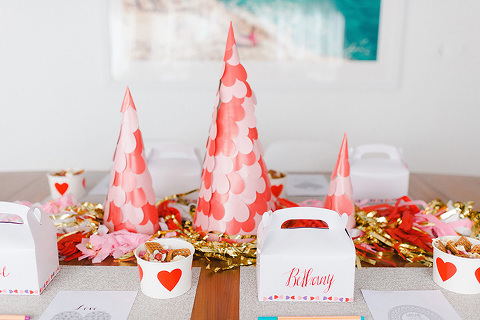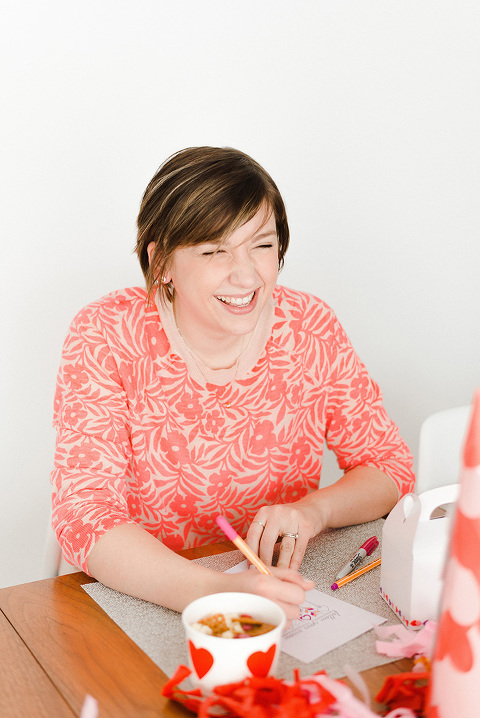 I can't wait to share the other springtime features that the Oriental Trading team and I have in the works, but until then, I'd love to know: have you tried out adult coloring? I'm obsessed and think it's just one of the most clever and creative stress-relieving tricks out there for grown ups. Are you into it?
Be sure to check back daily throughout my 'Week of Pink' for more blush-colored inspiration ahead of Valentine's Day 2016!
(Photos by Andrea Pesce for Oriental Trading + Dream Green DIY)