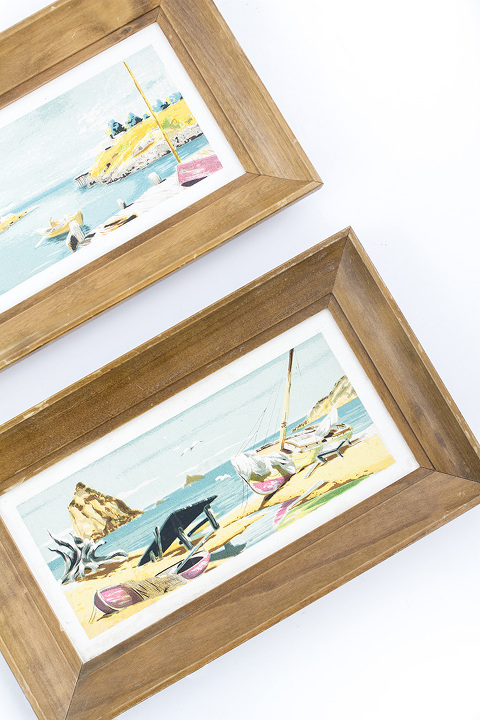 Ever since we moved here to Waynesboro, Virginia, I've found it a little tough to connect with local people. Because I work from home and juggle all sorts of roles stemming from this blog, I am usually kept pretty busy and am often hustling from sun up to sun down. It's on my list of things to do to get out and try to meet up with a few creative folks (either from here in Waynesboro, or in nearby Charlottesville, Virginia), but in the meantime, I've been saving my weekdays for work and my weekends for relaxing or visiting with family.
Happily, I broke from routine if only by a smidgen a couple of weeks ago when I had two of my closest childhood gal pals come visit from out of town. This was the first time my friends had seen our new home, so I had a blast walking them through our spaces, room by room. After the tour, we piled into my car and hit the road for a little antiquing in Staunton, Virginia, which is just 15 or so minutes down the road, and today, I'm sharing three of my purchases (including one that solidifies my status as a crazy cat lady, although there really wasn't much doubt on that front).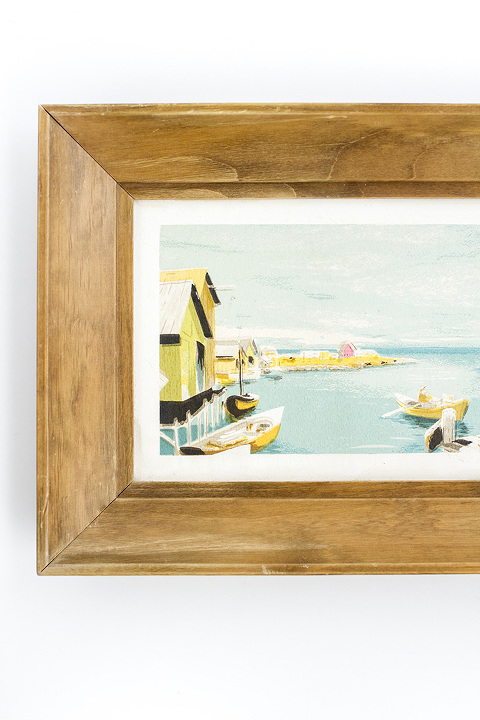 The first pair of vintage pieces—two beachy framed paintings—came from Staunton Antique Center & Artisan Loft. Although I've been trying my best to widdle down my collection of art, I just couldn't pass up these coastal landscapes. I think the colors (namely that turquoise blue and pastel pink) are definitely largely to blame, but the price also couldn't be beat at just $12 apiece.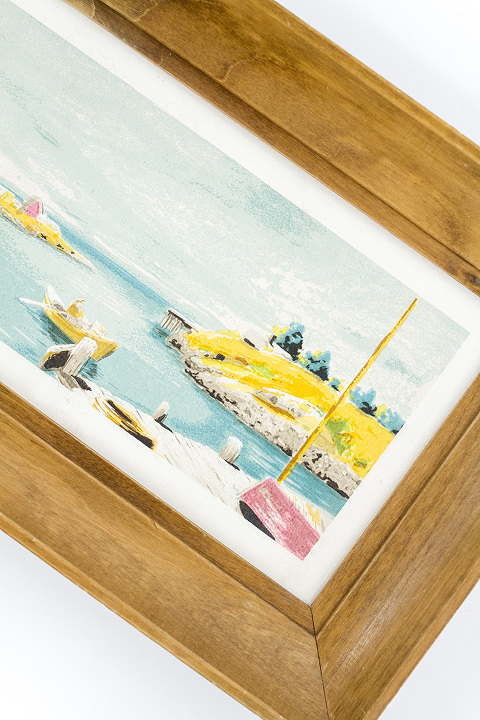 The other detail that sealed the deal for me was the shape. I love the pint-sized landscape orientation of these unique painterly paintings, and can't wait to hang them in our upstairs hallway just as soon as we finish removing the old wallpaper and repaint the walls white.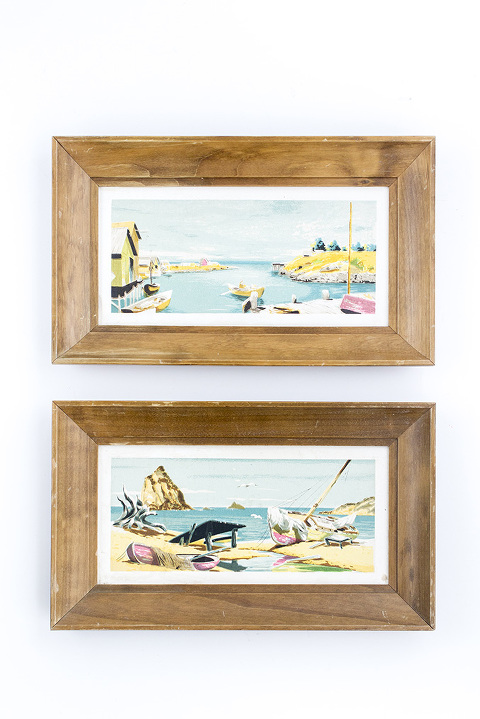 As for that pesky piece that was going to seal my fate as the queen of all cat ladies? The wooden plaque below from Queen City Marketplace speaks for itself. One of my friends actually jokingly pointed this baby out, but little did she know that I was going to immediately scoop it up for myself. Yes, it's a little silly, but the 1978 stamped board so perfectly sums up the attitude within our household, that I just had to fork over the necessary $5 to make it mine.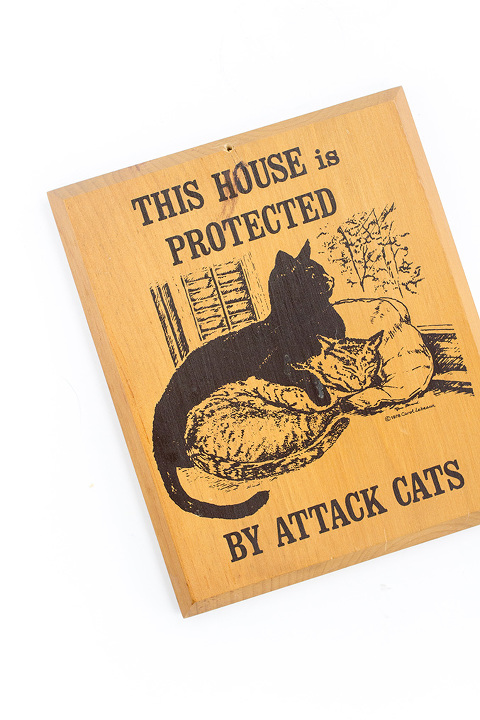 Have you uncovered any priceless antiques or artifacts this season? I'm dying to know! And in case you're local to the Waynesboro, Staunton, or Charlottesville area, don't be a stranger. I'm taking any and all recommendations for creative events and meet-ups, so do tell.