Looking for a fun way to jump on the patched trend?! Then I've got just the thing for you today. Because patches can end up costing a pretty when working to build up a sizable collection (think: $3-5 a pop), I wanted to come up with a way to make the moments last and last through all sorts of ideas and inspiration.
So, enter my super simple, 5-minute tutorial for a Semi-Permanent Patched Straw Hat. This project is just perfect for the summer months to come, and the best news is that the patches can be removed and added to anything from your favorite denim coat to a pair of loafers if you change your mind come July! Here's how.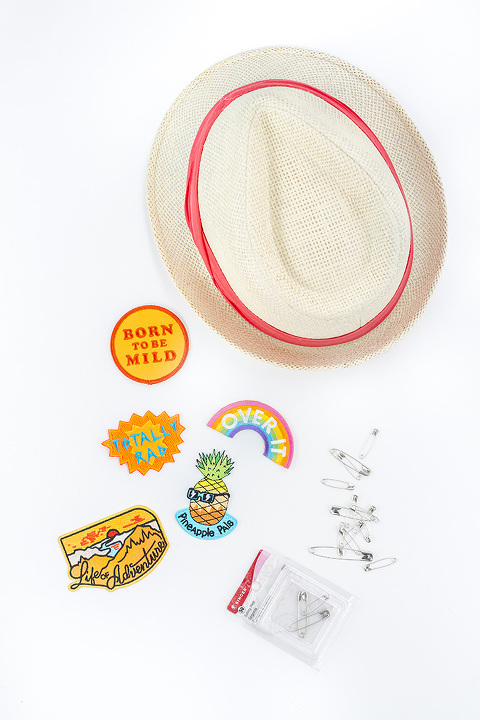 Patches (all of mine were purchased from Strange Ways)
Safety pins
Plain straw hat (mine came from the dollar section at Target for just $3)
This project is another one of those awesome anything-but-rocket-science crafts—all you have to do is lay the patches on your straw hat, and then attach them from the inside using safety pins. Because the patches tend to be pretty thick, use large, heavy-duty safety pins to ensure a tight fit. Another alternative is to turn your patches into more permanent pins by attaching them to adhesive bar safety pins.
And that's it! Because this type of fedora style hat features a tall, boxy silhouette, you won't feel the safety pins on the inside when the hat's styled on your coiffed head. And if you want to make your patches truly permanent staples, just iron or sew them into place for good! The possibilities, arrangements, and sassy, sarcastic sentiments are endless, so be creative and have fun with this one.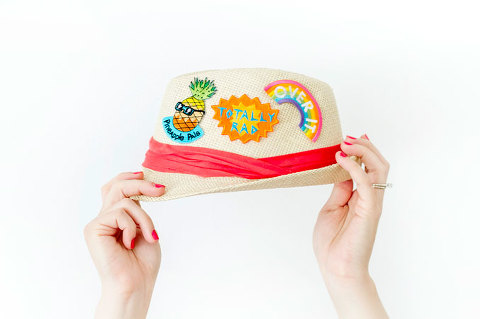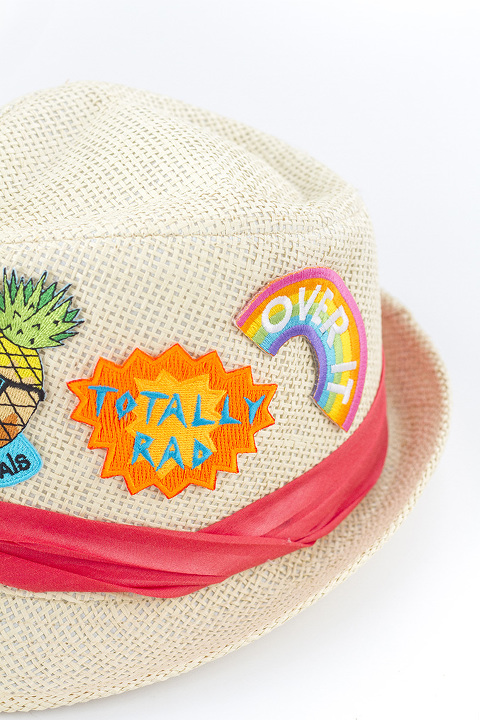 Which is your favorite patch? I love the "Totally Rad" patch—it reminds me of my Nickelodeon-watching days as a kid. Team Hey Arnold! for life!