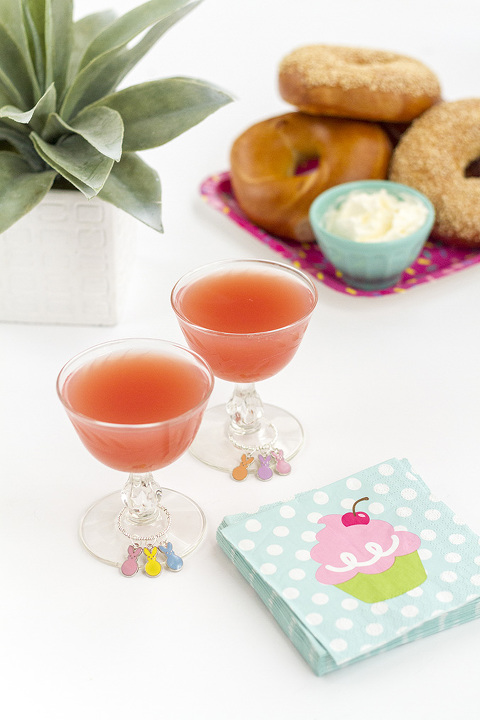 Who's ready for spring?! I know I am, and in case you didn't already know, the season officially commences this Sunday, March 20th. How do you plan to celebrate the shift to spring? If you're looking for some scrumptious inspiration, I had the chance to develop a fun little DIY craft that's perfect for the bunny-filled month ahead, plus a delicious, fruity cocktail that offers you an equally festive excuse to raise a toast to spring.
For all of the step-by-step details for my DIY Bunny Wine Glass Charms, I invite you to click over to the Oriental Trading blog, where I'm sharing that and my recipe for a Fruity Spiked Spring Punch.
I don't know about you, but I just can't get over my love for these tiny, colorful bunny charms. When I first put the order in, I thought they were actually going to be much larger (I'm not one to work out measurements before clicking "Buy Now"), so I was surprised to unwrap the dainty rabbits that finally showed up at my door. Happily, it was the very happiest of accidents as I was able to add a whole trio of tiny bunnies to my wine charms as opposed to just one.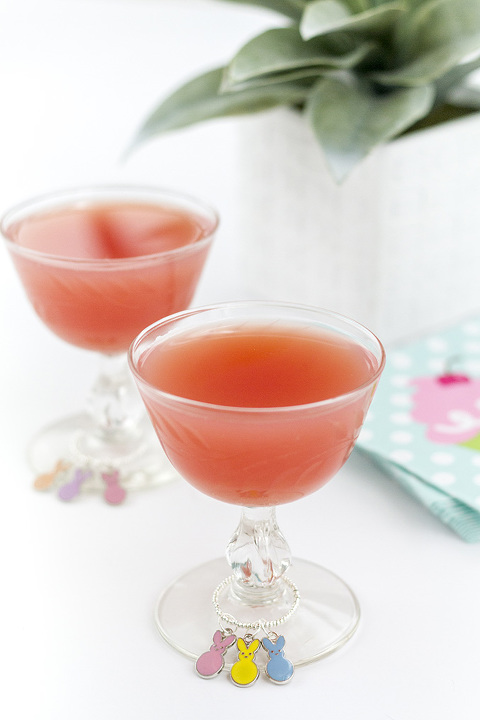 I hope you enjoy my Easter-themed craft tutorial and cocktail recipe, and that you share photos if you try them out for yourself! Easter falls on Sunday, March 27th this year, so now's the time to get those plans into place if you're celebrating.
John and I hope to spend time with family, but this will be our first Easter holiday spent away from our respective parents and sisters since we moved out of town last October. We'll see how the cards fall, but I have a feeling that we'll find some way to celebrate with family, one way or the other. Here's hoping you do, too!