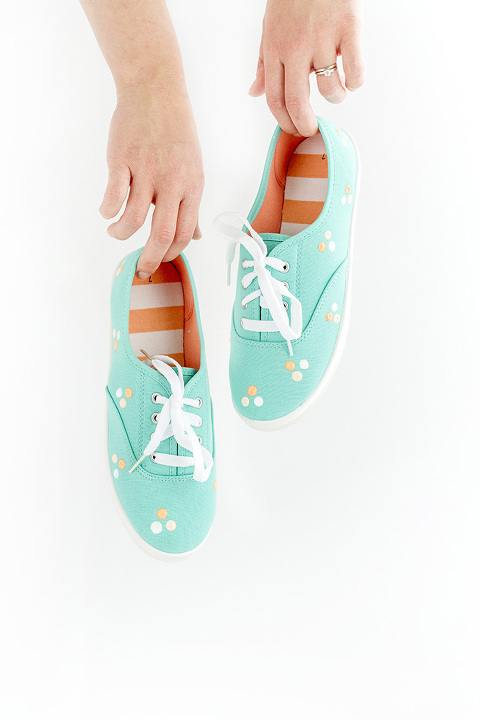 I don't know about you, but my feet have been locked up tight in boots ever since last October, and they are just dying to kick back in sandals and light weight sneakers. We're actually in the middle of a cold front right now, but I couldn't help but craft ahead for the warmer season to come with a pair of simple painted polka dot patterned sneakers. Read on to learn how to make them for your own shoe shelf.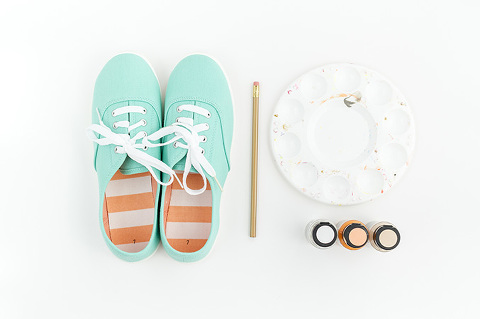 Plain canvas sneakers (mine came from Walmart for about $5)
Acrylic paint in three colors
Pencil or round foam pounce
Plastic paint tray
Start by squeezing each of your three colors of paint onto a plastic paint tray. You won't need much paint, so don't over-pour! Next, dip your pencil eraser first—or a round foam pounce—into the paint so that the end is completely covered with paint. Then, dab the colors one at a time onto your shoes to create round polka dots. Be sure to thoroughly clean your pencil or pounce with water between colors, and paint on a second or third coat as needed if you can still see the canvas under the color. Allow to dry for several hours before wearing.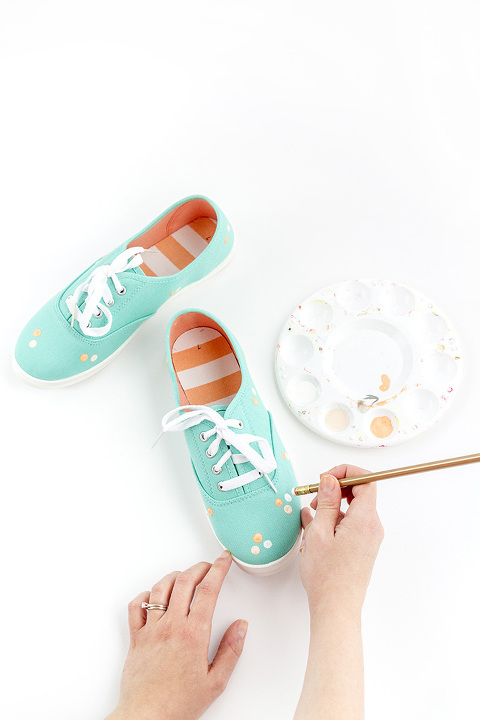 I decided to give the dotted pattern on my own sneakers a slightly controlled look by painting my three colored dots in little tight groups all across the shoe, but you could easily go with a more random pattern if you'd like. It's up to you, so be creative and go with your gut!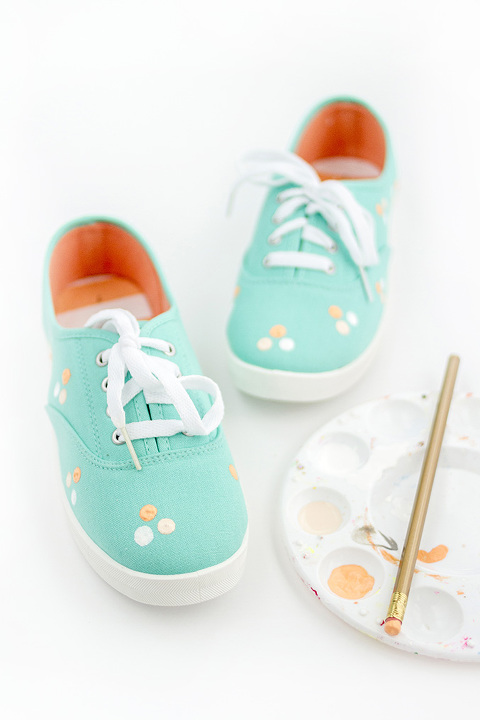 I've been wearing my polka dotted sneakers all around town on warm days since making them, and have gotten lots of sweet compliments. Turns out that these poppy kicks are just what our spring- and summer-starved hearts were aching for. Would you give them a try?