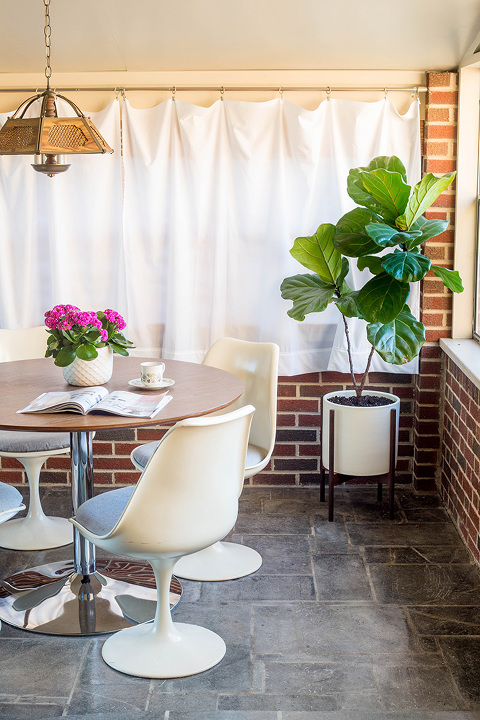 Of course, it's common to be inundated with inspiration geared towards bringing the outdoors in (think: naturally inspired textiles, colors, and patterns), but what about bringing the indoors OUT? I, for one, love how far outdoor furniture and textiles have come since the days of stiff canvas fabrics and chintzy, garish colors. Nowadays, it's almost impossible to distinguish between purely indoor rugs and pillows and the pretty indoor/outdoor versions available in stores.
So, to get you inspired for spring, I'm sharing four of my tips below for how to bring the indoors out this season. My hope is that these simple-to-copy ideas will encourage you to be inspired to make your outdoor area just as luxurious and cozy as the indoor living spaces you enjoy year round!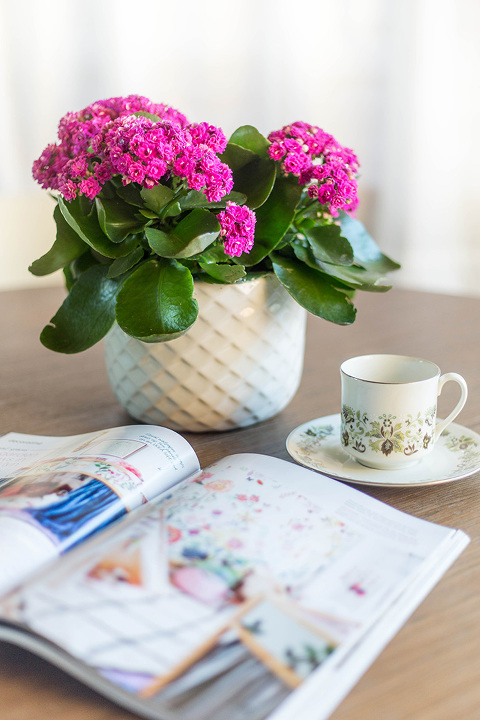 4 Ways To Bring The Indoors Out This Spring
Furniture: Forgo standard, lightweight, clearly-molded-plastic options for cleverly disguised shapes and textures. Where once wicker seating and sofas would slowly deteriorate in the sun, modern mildew-resistant wicker sports a unique coating that can withstand the rain and sun. Plus, these types of modern outdoor chairs and couches come in sleek shapes that mimic the look of the indoor sofas that you love. We can't get enough of our own outdoor sectional, and I'm happy to report that it's just as cozy to lounge on as the sofas we have inside.
Fabrics: Shoot for pretty patterned fabrics that feel sophisticated and soft rather than overly theme-y. Anything from subtle plaid and paisley, to a tweed-like look will feel like a fancy upgrade for your outdoor space. The gray upholstery on our tulip chairs pictured above in our sunroom looks almost linen-like in texture, but it's actually Sunbrella fabric that can withstand extreme heat, sun, and moisture.
Accessories: Curating a collection of elements-proof accessories can seem like a tough untaking, but it's actually pretty easy as long as you limit your search to a few key materials. Try collecting a series of sleek glazed pots in a range of shapes, sizes, and colors. These can be filled with small trees, ferns, and hearty succulents, and then styled all over your outdoor patio in clusters for an injection of personality. Metal and glass lanterns and terrariums are other great outdoor accessories that feel sleek enough for your indoor rooms, too.
Color: Super bold, bright colors used to be the "it" thing to do when it came to outdoor spaces (think: circus red alongside bright orange, Kelly green with neon yellow). Yet, these days, it's more about balance and mimicking the sophisticated colors you love inside on the outside. Bold colors are welcome to stay, but try balancing a single shade with bright white and other neutrals like brown or gray. You no longer have to feel the need to come up with an outdoors-specific color palette. By taking inspiration right from your carefully thought out indoor spaces, you'll create a whole house palette that feels intentional—both inside and out!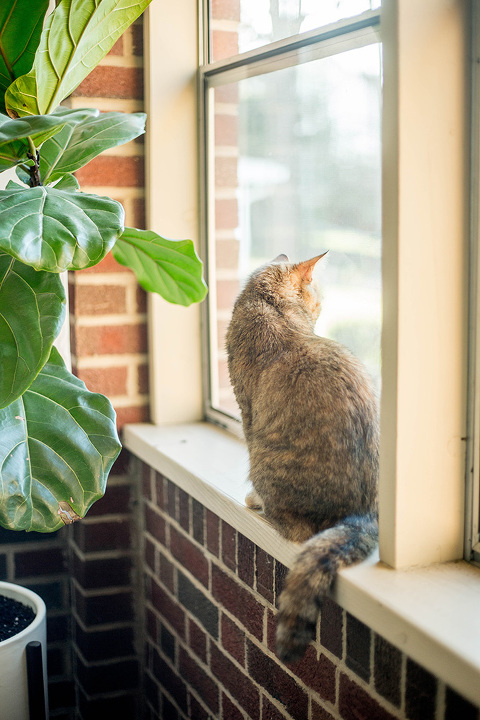 Although our sunroom isn't quite officially an outdoor room because of the glass windows and door, it doesn't have any insulation and is at the mercy of the temperatures outside on any given day. We've had to think intentionally about the types of furniture and textiles we put outside since the space isn't water-tight, but by keeping our indoor aesthetic in mind as we put the room together, it feels comfortable and livable year round. John and I (and the pets) are really enjoying it now that daily temperatures are finally starting to warm up.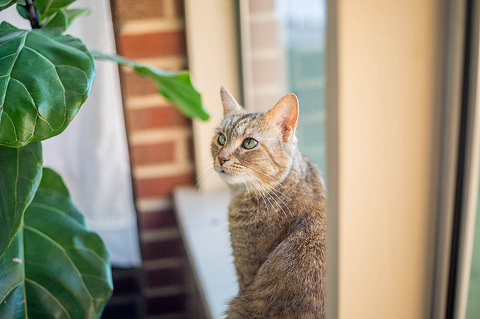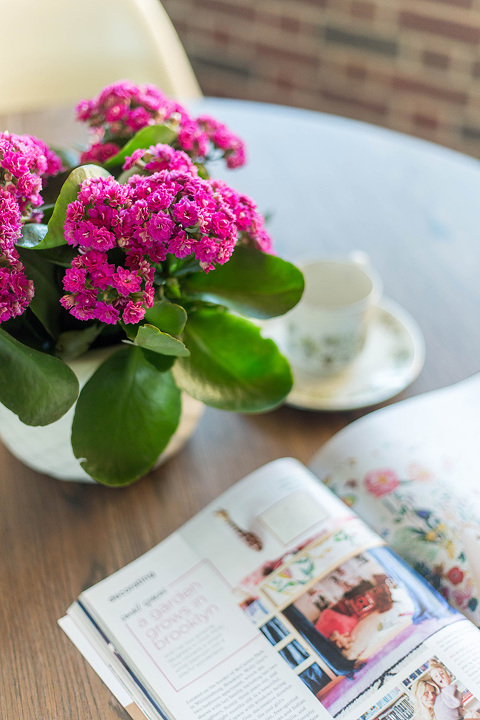 Now I want to know—how do you prefer to decorate outdoor spaces? Do you like to draw a clear line between indoors and out with shapes and silhouettes that feel unique depending on the environment? Or are you like me, hoping to make the transition a seamless one? Do tell!