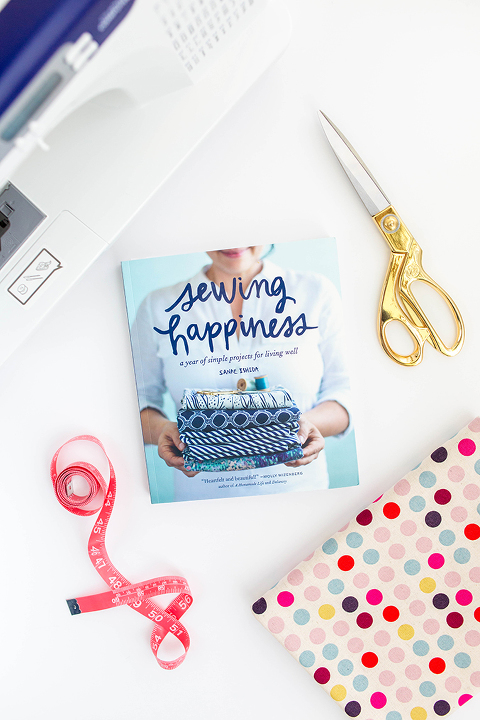 SEWING HAPPINESS: A YEAR OF SIMPLE PROJECTS FOR LIVING WELL ($15.39)
Although I couldn't possibly love the beach anymore, it feels great to be back home with my hubby and our four pets! I'll be sharing a full recap of our vacation a little bit later this week, but first wanted to dive right back into the blog with a review of Sanae Ishida's new book, Sewing Happiness: A Year of Simple Projects for Living Well. I actually received my very first sewing machine for Christmas last year, so this book couldn't have come at a better time. Scroll on for my review, plus details on a $45 Japanese fabric giveaway!

WHO SHOULD READ IT
This book is ideal for my fellow sewing beginners who are looking to discover the basics. Sanae describes how to set up your sewing space, lists out the tools that you'll need, plus she goes into specifics on everything from fabric types and cutting tools, to your drafting kit and ironing station. The sleek and simple design of the book and pretty patterns throughout make this an easy yet informative read, and I know it will be a heavily used resource once I finally put thread to fabric later this season.
THE TAKEAWAY
One of the things I loved most about this book is the fact that it's not just about crafting and sewing as a skill. Sewing Happiness actually digs down deep into the idea that crafting is a meditative, health-boosting practice that really has the power to transform how you feel. After being diagnosed with a chronic illness, Sanae took up sewing and eventually discovered just how receptive her health was to the act of making and creating. It was truly empowering to read the personal stories that Sanae included alongside the projects she outlines in her book, and I'm relieved to know that my DIY obsession is likely already saving me from undo stress, anxiety, and even chronic pain. All I can say is this: bring on the sewing machine!
FAVORITE PROJECT
I can't wait to make the Felt Floral Crown (pages 41 and 160) and the Triangle Eco Bag (pages 21 and 136), which is pictured below. Happily, if you've been dying to break into your dusty sewing machine and make projects like these, too, I am partnering with Sanae and Sasquatch Books to give away a $45 gift card to Miss Matatabi fabrics! Click through to Instagram here to find out how to win. Don't have Instagram? No worries! Just leave a comment here on this blog post telling me what you'd sew up first to be entered to win the prize.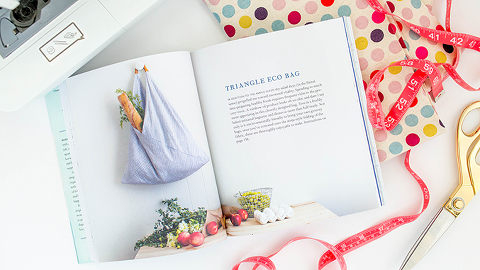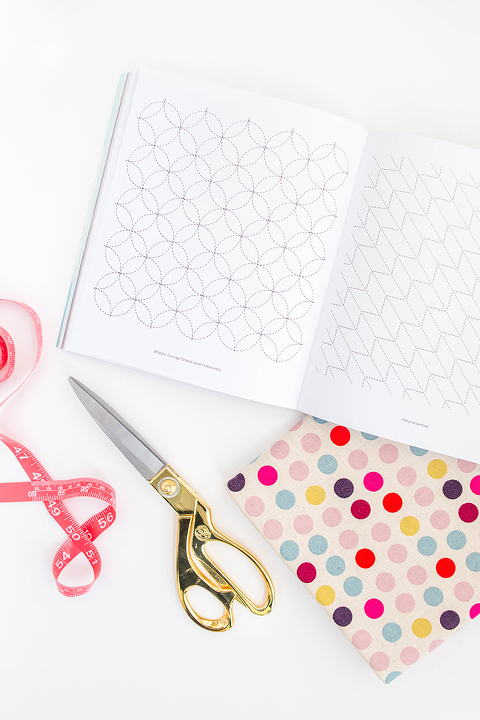 If you've read (or plan to read) the book, be sure to leave your own review in the comments! And don't forget to tag us in your social shares and use the hashtag #DGDonmycoffeetable for a chance to be featured.