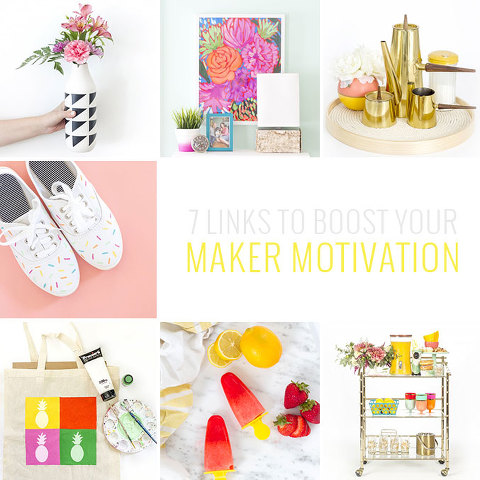 Well, folks! It's my last day in the office before hitting the road beach-bound, and although I sort of hate to admit that since I know a lot of you will be stuck in the office next week, I can't help but hope that this announcement encourages you to put a little getaway of your own on the calendar. John is actually staying put for this trip to keep an eye on our pack of furry kiddos and to save his vacation days for a beach trip with his family later this season, so I'm sure I'll be Snapping and 'Graming all week long so that he has a chance to see what my sister, mom, dad, and I are getting up to. In case you want to keep up, too, feel free to follow along by clicking through to Snapchat and Instagram with those links.
Since I won't be around next week and plan to completely shut down in order to get some much-needed distance from my computer, I thought I'd share a handful of links to Dream Green DIY projects of yore that spark fond memories. Here's hoping that they serve as inspiration for you as you plan out your craft projects for the spring and summer—I have a feeling that it's going to be the best year yet. Which of these seven projects would you try?
7 DIY Links To Boost Your Maker Motivation
And in case you missed some of the fun content that went live this week on DGD, click back to see the reveal of the blog's new brand, a quick Printable Beach Vacation Packing Checklist, my DIY Sliced Cake Wall Clock, a A Day-Brightening Mother's Day Gift Box Idea, and a tutorial for Painting Pots Two Ways. I also shared a fun seasonal story on the Better Homes and Gardens Style Spotters blog, all about how to add a summer spark to your soirée using cool IKEA lighting! Click through for my tips here. Got a fun link of your own to share? Drop it in the comments. See you in May!!
(See the entire collection of past Dream Green DIY projects by clicking here)