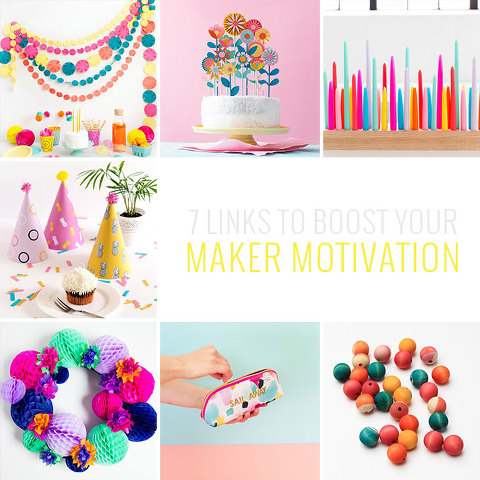 Woa. What a week! It's always a whirlwind to come back from vacation, but this week is two-fold topsy-turvy because I'm actually headed out on another big trip early next week. More details on where I'm headed and why on Wednesday, but for now, I wanted to offer up a few links that caught my eye before I left for the beach.
Despite the fact that I plan to keep things low key and project-free this weekend so that I can gather my energy for next week's chaos, I have a feeling that these DIYs and crafts will be serving as inspiration for me all summer long. Which is your favorite?
7 DIY Links To Boost Your Maker Motivation
And in case you missed some of the fun content that went live right here on DGD, click back to see my review of the new book Sewing Happiness (including a giveaway that's still accepting entries!), a quick DIY $10 Painted Palm Frond Print Crossbody Bag, a recap of our trip to Hilton Head Island, and my recipe for Homemade Cheese Fondue and retro party planning tips in partnership with Better Homes and Gardens. Got a fun link of your own to share? Drop it in the comments!
Get daily maker inspiration on Pinterest