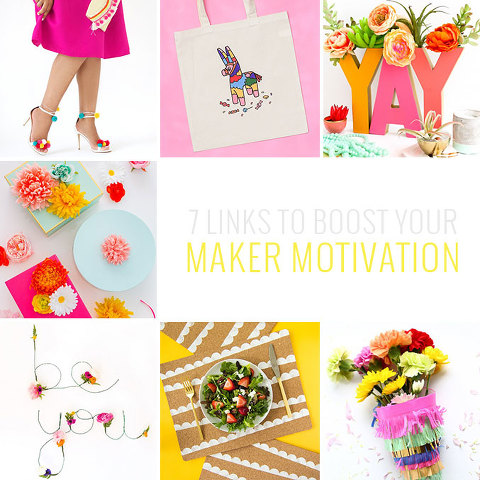 Sun, sand, big floppy straw hats, fruity cocktails, and palm trees. These are just a few of the things I'm indulging in this week as my friends, Rachel and Sarah, and I enjoy some quality girl time down south here in Key West, Florida. I can't wait to share all of the details about where we stayed, what we saw, and (most importantly) what we ate, but until then, here are seven crafty links to get your maker motivation amped up ahead of the weekend.
7 DIY Links To Boost Your Maker Motivation
And in case you missed some of the fun content that went live right here on DGD, click back to see my review of the coffee table book Coastal Living, a quick tutorial for DIY hand-painted wooden bead necklaces, and my big Floridian trip announcement. Got a fun link of your own to share? Drop it in the comments! And in the meantime, follow along with us on our coastal excursion over on Snapchat and Instagram.
Get daily maker inspiration on Pinterest