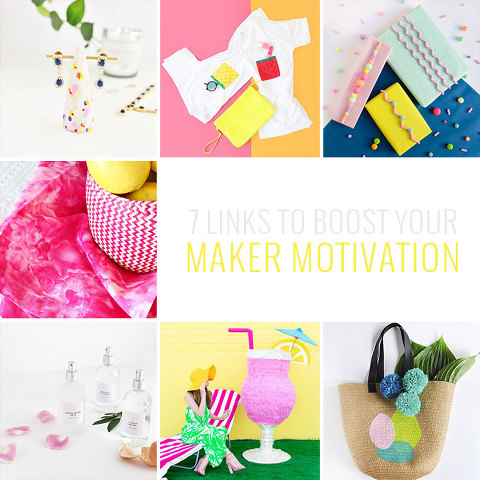 I don't know about you, but it has been one whacky week! Motivation has been tough to come by and my brain is just a scattered mess, torn between seasonal laziness and the need to power through my miles-long to-do list. This Memorial Day weekend might end up being a working one for me as I catch back up from being gone half of May, but in case you're looking to relax with a DIY project or two, here are seven fun ones to try!
7 DIY Links To Boost Your Maker Motivation
And in case you missed some of the fun content that went live right here on DGD, click back to see 5 family-friendly things to do on Hilton Head Island, and my quick DIY painted Citrus Slice Keychain. Got a fun link of your own to share? Drop it in the comments!
Get daily maker inspiration on Pinterest