Spoonful Magazine, A Guide To Food And Laughter ($20)
It has been almost exactly four months since I decided to go vegetarian, and although I wish I could say I've never looked back, that just wouldn't be true. I've been going through what feels like withdrawal lately as I watch John chow down on juicy burgers and lots of bacon (ohhhhh, the bacon), but I'm trying my hardest to stick to my guns and keep the diet up. I can't say that I feel all that different since promising to go meat-less, but I'm curious to see just how long I can keep this whole control thing up. 
That's why I'm so glad that I found Spoonful Magazine. This foodie mag has been sitting pretty on our coffee table ever since the spring, and I can't wait to take you inside the pages below. We're talking delicious recipes, easy-to-follow articles, and lots and lots of veggie-rich inspiration. Let's hop to it!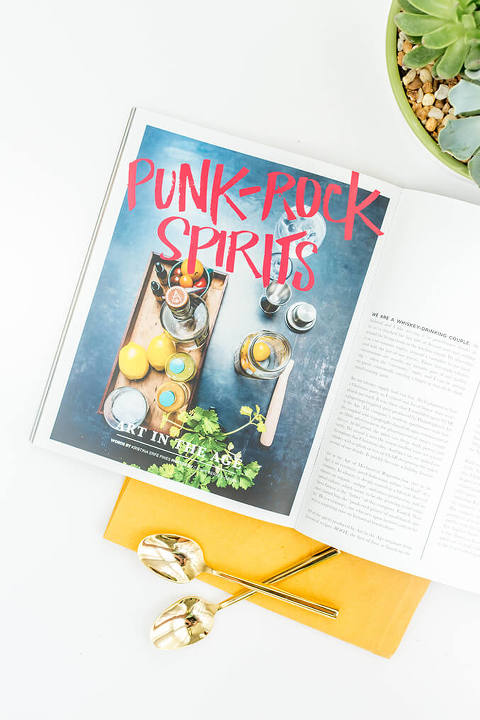 WHO SHOULD SUBSCRIBE
Spoonful isn't just for vegetarians, of course! This magazine is filled to the brim with recipes like Five-Spice Duck Ravioli with Brown Butter Sauce (page 51), Herb & Butter Roasted Chicken (page 45), and Potato & Bacon Jam Tart with Goat Cheese (page 11). I don't know about you, but my mouth is watering just thinking about digging into those dishes. Whether you're a meat eater or an exclusive veggie lover, I think you'll love the combination of informative articles and delicious meals detailed in the pages of Spoonful.
THE TAKEAWAY
This is the perfect coffee table magazine to subscribe to if you're looking to branch out of your normal cooking routine. It provides you with all of the meal inspiration you need to get creative in the kitchen, plus I also kind of love that the recipes use the American measurement system. I know it's simple enough to convert the metric system, but I'm glad that I don't have to worry about the math with this U.S.A.-printed magazine. 
FAVORITE RECIPE
I can't wait to try my hand at the Onion & Fine Herb Frittata on page 15, or the clever Infused Bloody Mary Ice Cubes on page 9 of the Spring issue. The Asiago Potato Stacks (page 60) and Roasted Butternut Squash & Red Onion with Tahini (page 70) are both also calling my name!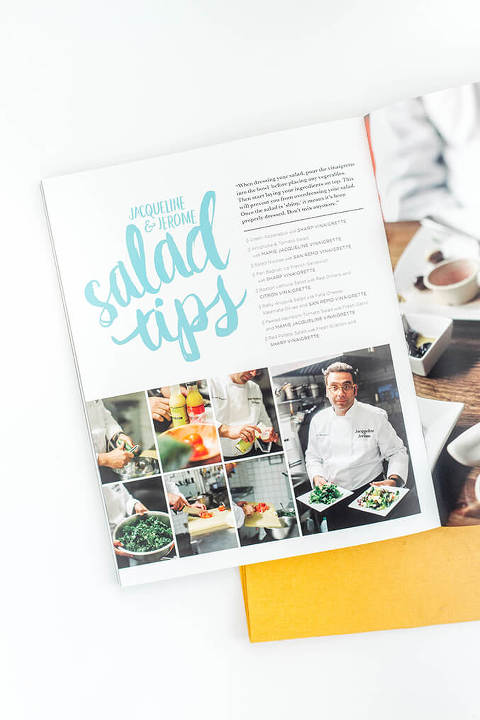 If you've read (or plan to read) the magazine, be sure to leave your own review in the comments! And don't forget to tag us in your social shares and use the hashtag #DGDonmycoffeetable for a chance to be featured.