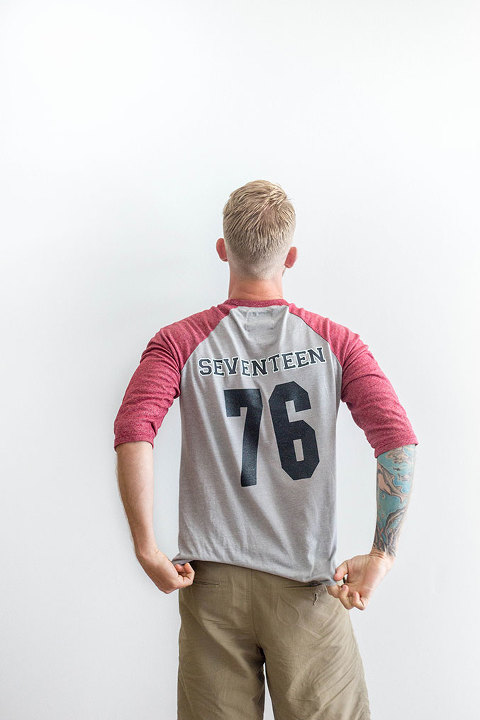 With today serving as the official kick off to summer, I'm starting to think ahead to all of my favorite seasonal activities: trips to the theme park, lake and poolside lounging, reading on park benches, and (my personal favorite) eating outside at our go-to downtown restaurants. Another favorite part of summer is the Fourth of July. I love that this holiday is all about celebrating our nation's incredible history, not to mention that we get to pig out on barbecue style food.
To commemorate the occasion, my hubby, John, and I put our heads together to come up with a simple iron-on baseball T-shirt design that pays homage to 1776, the year of our independence. Details and the how-to below!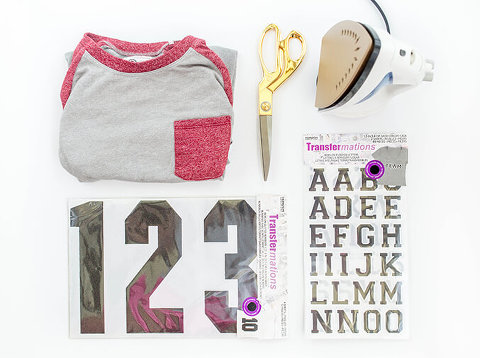 After doing a little brainstorming with John since we were using one of his baseball shirts, we decided to write "Seventeen" in smaller block letters above, and "76" in large numbers in the center of the back of the shirt. Once we had settled once and for all on our design, I used a good pair of scissors to slice out the letters and numbers while John double checked my spelling. Let's just say that I forgot more than one letter during my task…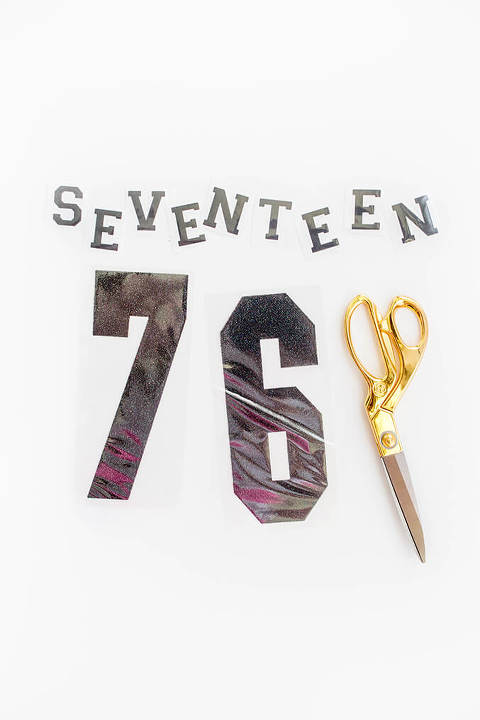 Since everyone's specific iron-on letters will be different, follow the instructions on your purchased packaging to attach your letters and numbers to your shirt. For ours, we had to cut the letters and numbers out (trimming as close to the left and right edges as we could), remove the plastic layers, and then lay them out on the shirt right where we wanted them. After that, I placed a piece of cloth (an old T-shirt scrap) over everything and, with our iron set to "Cotton," I ran the hot iron over the letters for about 1 minute before turning the shirt inside out and repeating for another minute.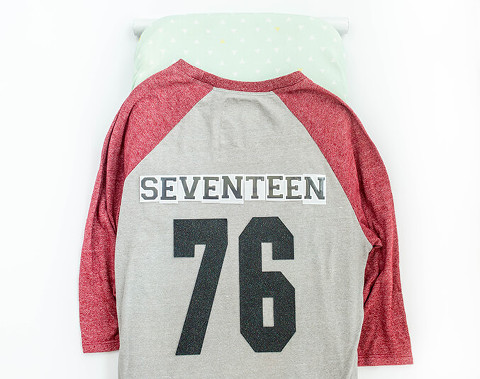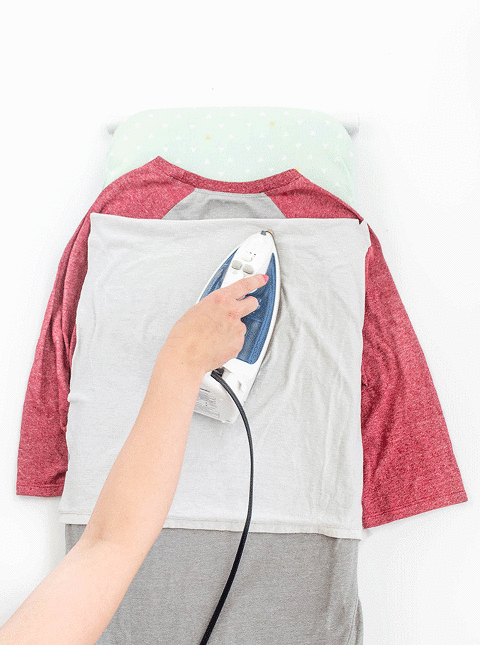 To finish, I slowly peeled away the top layer to reveal the completed design. I had a couple of "Oops!" moments during my ironing where I sort of rushed it in my excitement and the letters moved a bit, but I think the effect gives it a homemade quality. Plus, since John and I worked on this project together with fun Motown tunes pumping in the background, the off-kilter "V" now serves as a memory for our fun afternoon crafting at home!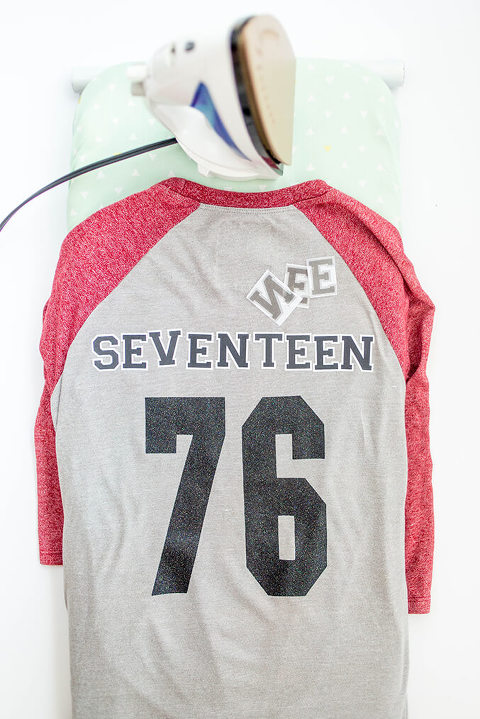 I am actually planning to spend the Fourth of July holiday out of town with my sister, so I may just have to make my own women's version of this T-shirt—or just steal John's for the weekend! What do you think? I personally love that it's a subtle nod to the holiday without being too overly theme-y—but, of course, I'm open to your creative ideas, too!