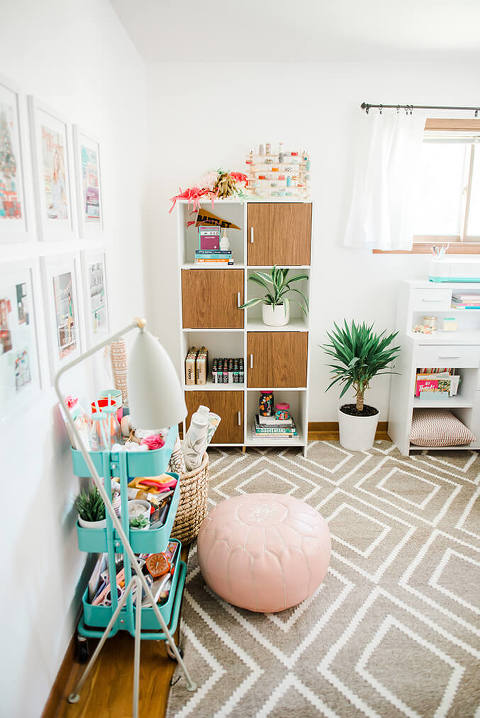 By the time September rolls around, it will be exactly two years since I started working for myself as a freelance writer, editor, and content creator. I don't mind admitting (too much) that I started out with a terrible system and schedule. I used to wake up whenever I felt like it and often didn't shower at all, instead choosing to tie my hair up and work in my pajamas until dinner time. It wasn't productive and I didn't feel good about it, but the temptation to procrastinate, read a good book instead of working, and playing with our pets took precedence in those first three or four months.
Thankfully, it wasn't all that long before I realized that I wouldn't be able to keep working from home if I kept up my ultra laid-back ways. So I set a specific wakeup time, began following a regimented to-do list, and blocked out certain goals for each day that had to get done no matter what (hello, inbox zero!). After we moved into our new house last October with a proper office finally set aside just for me, I realized that the final piece to this work-from-home puzzle was a well designed, thoughtfully organized work zone.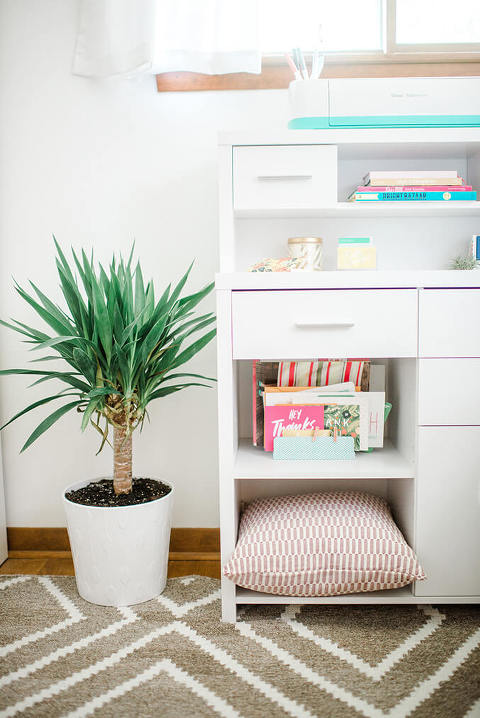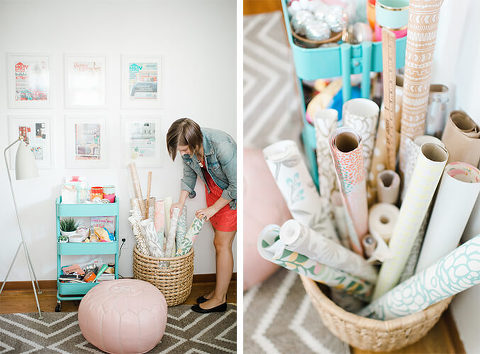 It took about seven months of trial and error, but I finally feel ready to share the entire space (with photos by the talented Andrea Pesce) with you guys! I worked with Joss & Main and Wayfair for my office makeover, and ultimately ended up with a space that I am able to willingly and productively work from for 8+ hours a day. There were a few moments when I thought it would never come together—even resulting in an entire room switch!—but the rose quartz-inspired space is now one of my favorites in our house.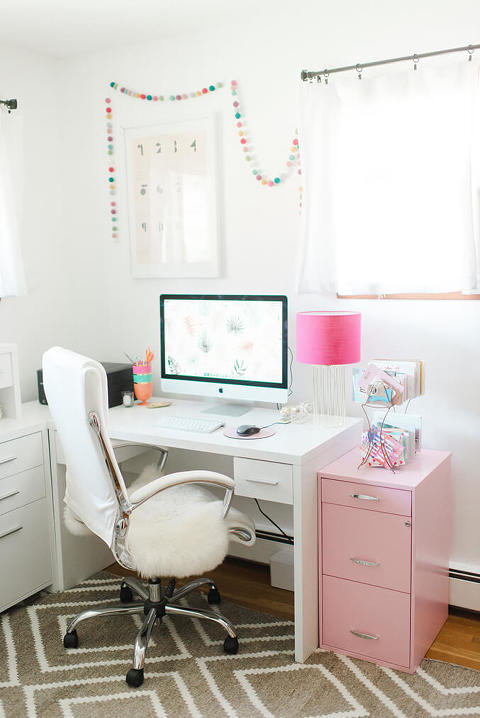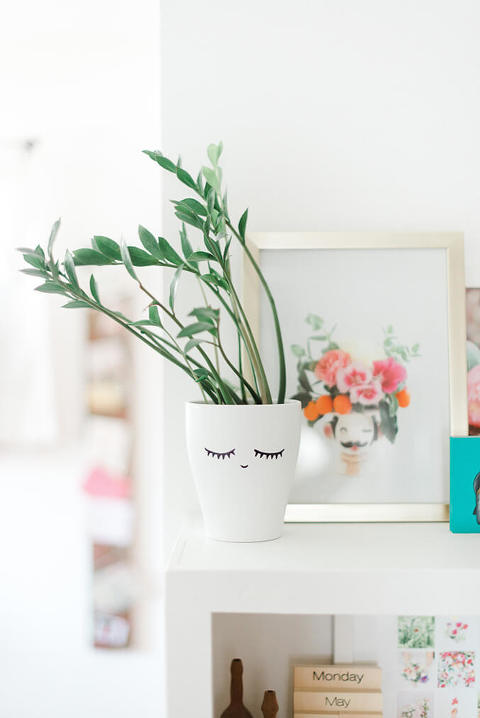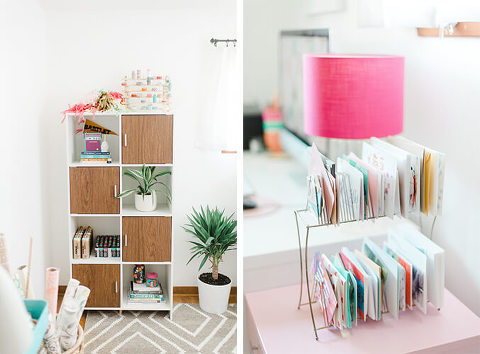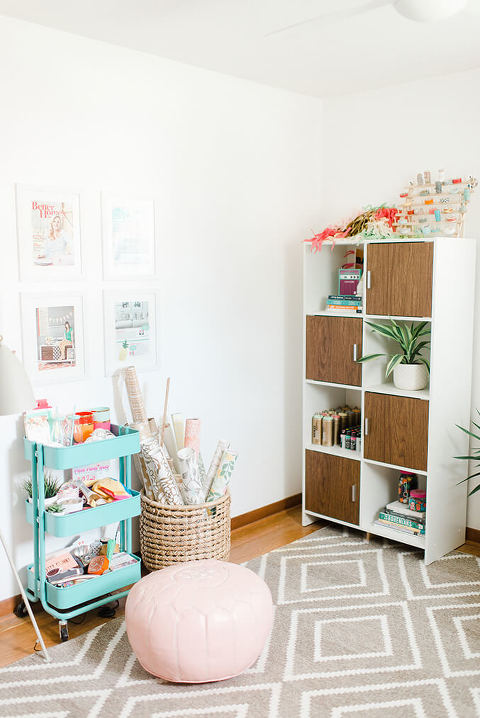 Not wanting to hoard my hard-learned lessons (the good, the bad, and the ugly), I decided to candidly share every tip and trick that I picked up along the way. Hop over to Better Homes & Gardens for a breakdown of the before/after design process, and then visit Glitter Guide where I'm detailing each of the organization and storage solutions that I came up with in the process of laying out my new office.
In case you have some ideas of your own, I'd love for you to share them in the comments. Although I feel like my office has come a long way from the hodgepodge space it used to be, I still feel like I could learn a thing or two. So if you feel like offering the solutions that have worked for you, I'm all ears!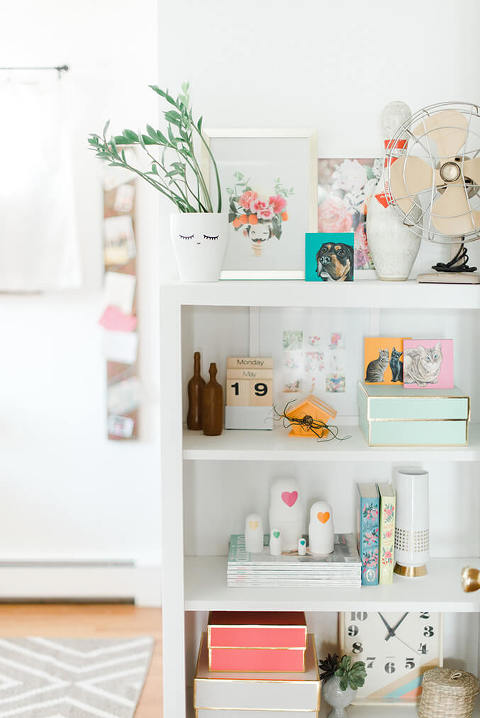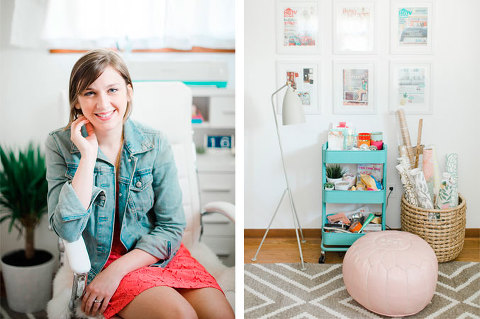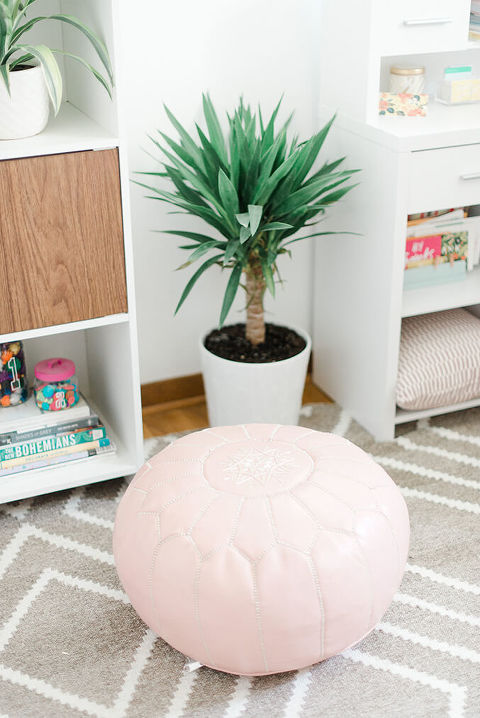 Resources:
Pink throw pillows // Rug  // White corner desk // White ceiling fan // Two-toned bookcase // Pink pouf (similar) // Grasshopper floor lamp // Blue rolling cart (similar) // Basket (similar) // Rolling desk chair (similar) // Wall calendar // Felt ball banner