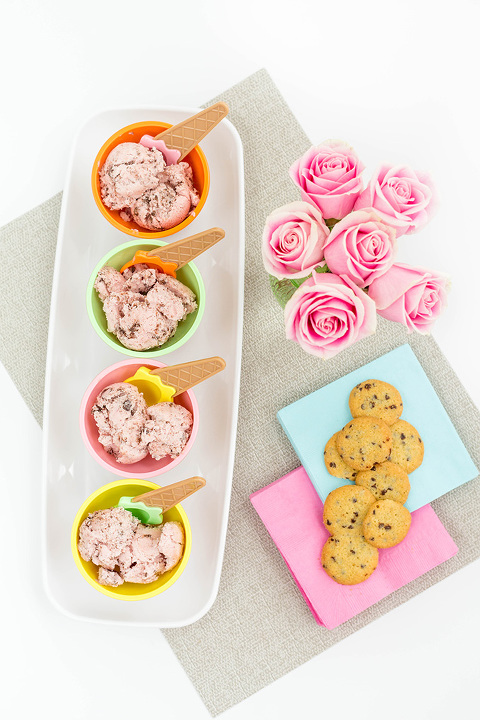 Happy National Ice Cream Week! Have you been inundated with tasty looking frozen treats since Monday? I know my own favorite blogs and feeds have been just overflowing with ice cream recipes and ideas, and I'm totally okay with it. To celebrate, I worked with Oriental Trading to put together my very FIRST ice cream recipe, and let me say this: I'm absolutely hooked on the process!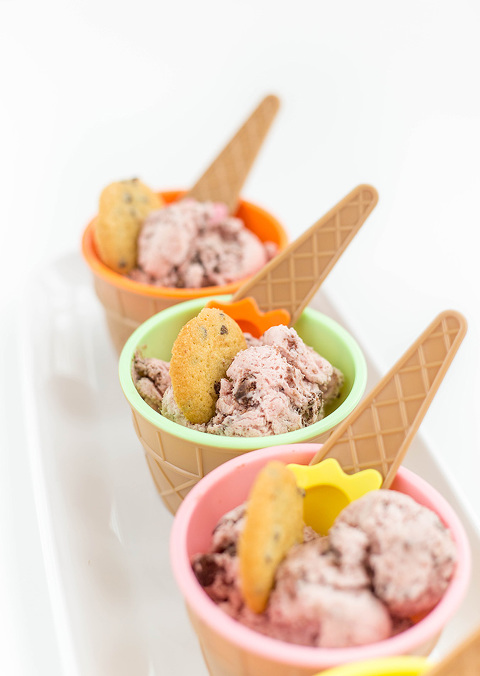 Of course, I had heard the rumor that you could make ice cream without an actual ice cream maker, but it all seemed a little too good to be true. Then I started doing research for this project, and was floored to find out that it is possible and that it only takes a handful of ingredients, too. John and I are all about clean eating and knowing where our food comes from, so the fact that we can choose our own ingredients (even organic ones) is really such a game-changer for me.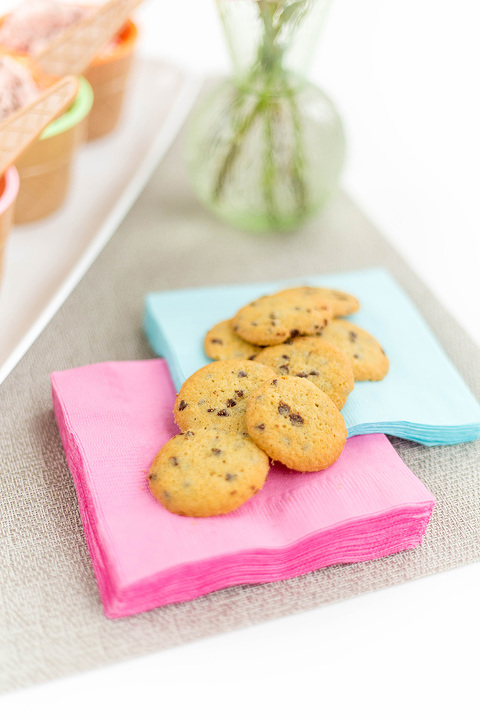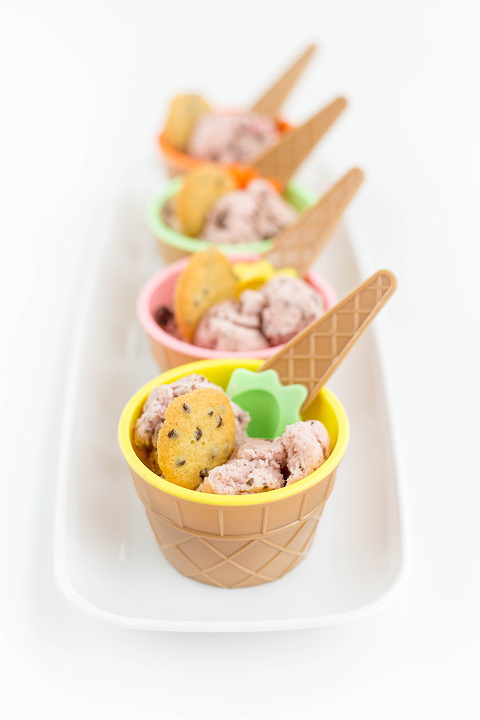 Enter: my recipe for No Churn Chocolate-Covered Strawberry Ice Cream. What started in our kitchen as a simple batch of strawberry ice cream organically evolved into a chocolate-covered interpretation simply because I physically can't say no to chocolate. Click to Oriental Trading for the couldn't-be-easier recipe, and to find out where you can get those adorable ice cream dishes (spoiler: they only cost $13.99 for 12!)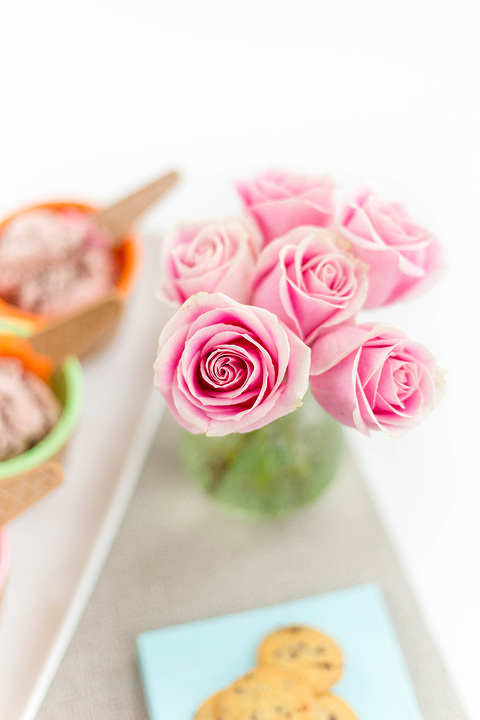 Have you given no churn ice cream a try? I'd love to 'scoop' up a few new recipes, so feel free to leave links in the comments so we can all indulge. In the meantime, Oriental Trading and I wish you a happy ice cream holiday come Sunday!