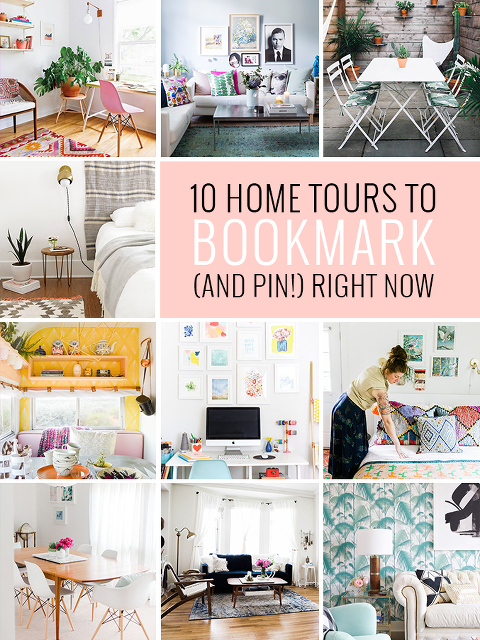 If you're anything like me, than you could easily get lost in the rabbit hole that is online home tours. Practically nothing gives me more pleasure then producing the home tours we publish over on Glitter Guide on a weekly basis (a few of which I've linked to below), but it doesn't stop there. I love to pour over interior design slideshows on all sorts of websites—from domino and Rue Daily, to a few of my favorite independent bloggers, too. Below, I'm sharing 10 of the home tours that have really stuck with me from the past season for one beautiful reason or another.
I'm going to keep things short and sweet here so you have extra time to really dig down deep inside these gorgeous tours, but I will say this: there is truly nothing quite so fabulous as the way we style and design our individual homes. Not a single one of these tours is similar to the next, but they all sport some pretty irresistible motivation that put our imaginations to the test.
One final note: I hope you'll come back here when you're through with the tours to tell me which of the 10 is your favorite! And if you have a home tour of your own to share, please (oh, please) drop a link in the comments so we can all swoon over your rooms.