So, I thought I'd try something a little new today. As you know, I've been sharing a roundup of seven DIY links to try at the end of every week for the past few months, and I have loved bragging on my fellow crafty bloggers. That said, it's always fun to change things up from time to time, thus I've decided to debut a brand-new-to-the-blog breakout series.
The idea? For the next month (or longer if you're into it) I'll be sharing one action step each Friday to hopefully inspire you to stay productive and active through the weekend. For example, today's "2-Day To-Do" is centered on the challenge of purging your beauty cabinet. Set aside just 30 minutes in the next two days to pull out all of your lotions, makeup, soap, and other miscellaneous vanity products and go through them one-by-one. Throw out the ones that are past their prime, toss extras (or the ones that you tested but didn't love) into a paper bag to hand over to a pal, and then lovingly put back in place those products that you simply can't live without.
What do you think? Are you up for this 2-day challenge?! And while we're chatting about beauty, I know it's only August, but if you're looking for ways to improve or even just establish your pre-Fall pampering routine, click through to this post I produced for Glitter Guide last season. Have a great (and productive) weekend everyone!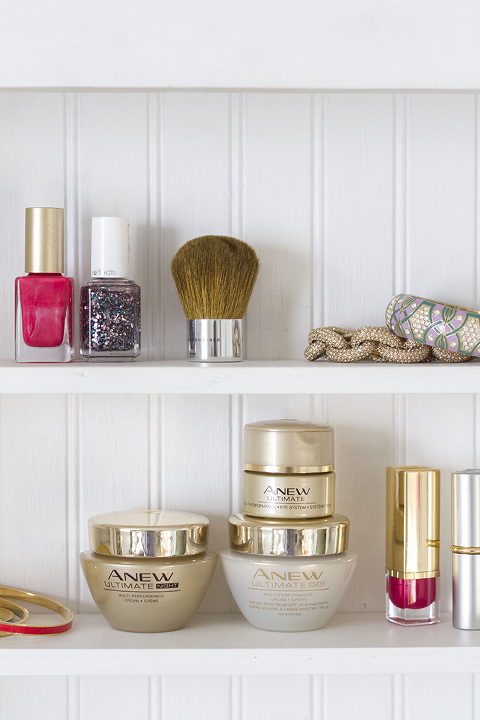 (Photos by Carrie Waller for Glitter Guide)