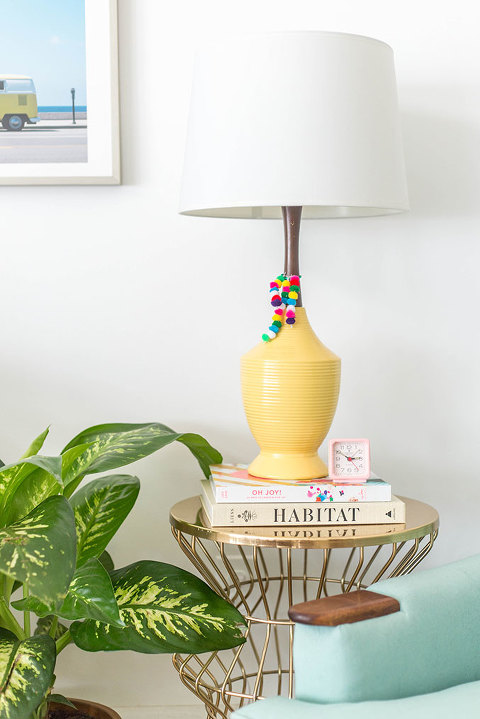 One trend I know a lot of us have picked up on this season is tassels—specifically, of the pom-pom variety. From gladiator sandals and tote bags, to door knobs, too, pom-pom tassels are picking up lots of steam in the crafting world, and for good reason. The projects are typically super affordable, not to mention they take no more than 30-60 minutes to complete. Now that's my kind of craft!
Since I couldn't let this trend go untested in my own studio, I decided to put some of my favorite Oriental Trading supplies to work to create DIY Pom-Pom Table Lamp Tassels. Hop over to the Oriental Trading blog now to get the full breakdown of steps. Spoiler alert: this one is truly a cinch to pull off!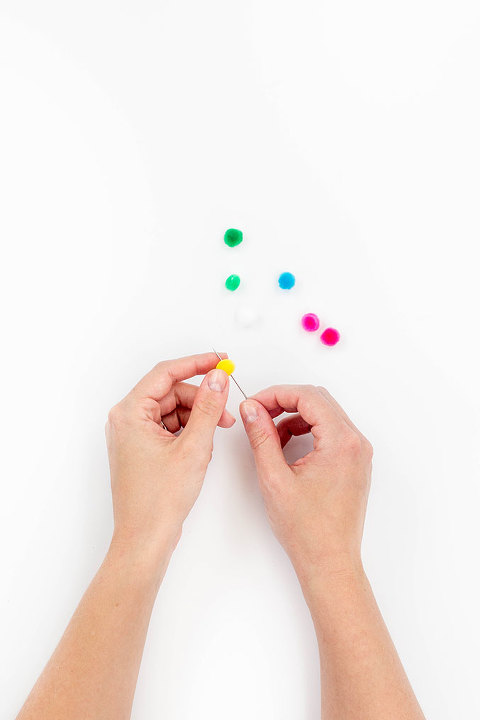 The truth is that I have more thrifted lamps than I care to admit to in our house, but most of them are pretty scaled back in terms of shape and color (think: simple tapered silhouettes, solid colored or brass finishes). So these removable pom-pom tassels offer me the chance to give our plain light fixtures a bit of pizazz.
Now that I have two or three of the little crafted key rings made up, I can clip them onto a lamp in under three seconds whenever I feel the need for more color. It couldn't be simpler or more stylish—at least…you know…in my biased opinion. My DIY Pom-Pom Table Lamp Tassels tutorial is this way.