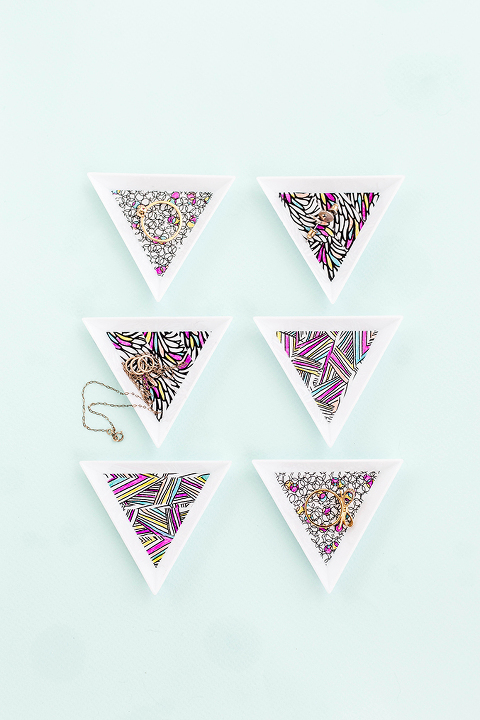 July 20, 2016. That's how long I've been waiting to share this project with you! My DIY Mini Color-Your-Own Washi Tape Jewelry Trays are actually part of a brand new Supply of the Month series that three other bloggers and I are kicking off in partnership with Oriental Trading, where we're tasked with creating an original project using the same DIY supply across all four crafts.
Because we're trying to be strategic about the new series, we had to be extra careful behind the scenes to sync up our content, but the cat (or should I say "craft"?) is finally out of the bag and I'm oh-so excited to spill the DIY details behind my colorful DIY Washi Tape Jewelry Trays!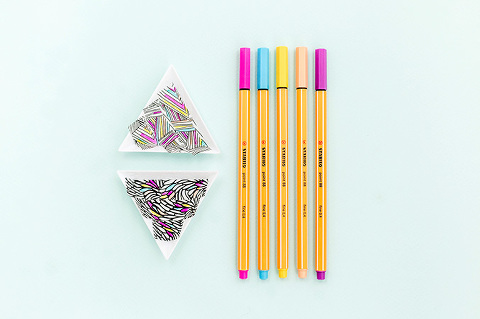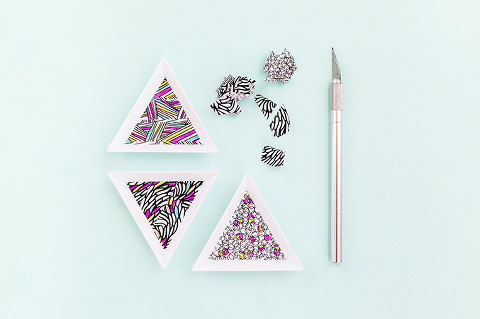 One of the coolest things about this simple 30-minute craft is that the supplies are really affordable—like, stupid affordable! The Coloring Washi Tape clocks in at just $5 for a set of three, and the Triangle Trays (which are actually made for bead work but are perfectly suited for your dainty jewelry, too) also cost just $5 for 12.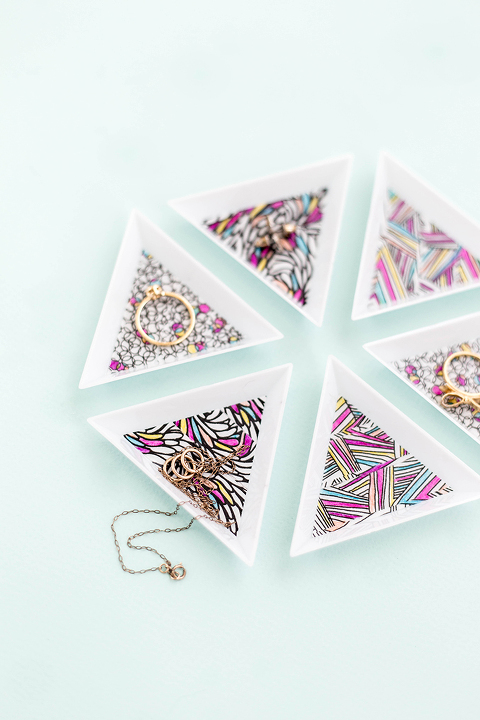 Pop through to Oriental Trading for the full DIY step-by-step breakdown, and stay tuned throughout the month of September as the rest of our coloring washi tape projects publish in this new Supply of the Month series. I'll be sure to update this post with all the project links as they launch week by week, but in the meantime, I'd love to know what you would use this type of customizable washi tape for. Leave your creative ideas below in the comments!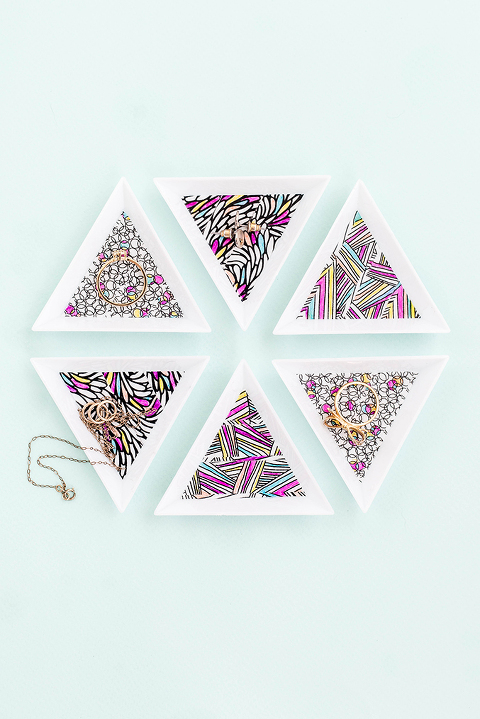 P.S. In case you missed it over the long weekend, I'm partnering with artist Katie Craig Keyworth to give away a signed print! Hop to Instagram for details.