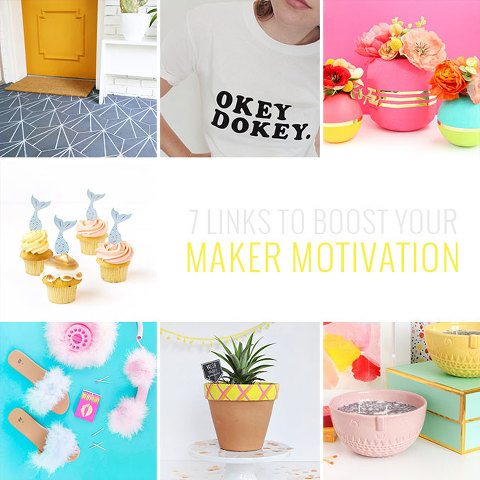 Happy Friday! Despite the fact that I had a blast sharing a month's worth of 2-day to-do prompts, I thought it might be fun to go back to sharing a list full of DIY links today. If you're okay with it, I might switch back and forth between the two series just to mix things up each Friday, so definitely stay tuned if you were particularly rivetted by the weekend challenges from last month.
In the meantime, let's talk DIY! I haven't been able to work on quite as many DIY projects as I would have liked to this summer (see here for a subtle explanation), but I'm hoping to get back into the art of crafting as we ease into the holiday season. These seven links below are definitely making me ache to pick up a paint brush and glue gun again! Which one is your favorite?
7 DIY Links To Boost Your Maker Motivation
And in case you missed some of the fun content that went live right here on DGD, click back to learn about the 6 essential elements of the perfect reading nook, a quick call for Editorial Interns, plus 10 alternative uses for an over-the-door shoe holder. Got a fun link of your own to share? Drop it in the comments. Oh, and by the way, I'll be taking Monday off for the Labor Day holiday, but check back in Tuesday for a really fun and colorful DIY project!
Get daily maker inspiration on Pinterest