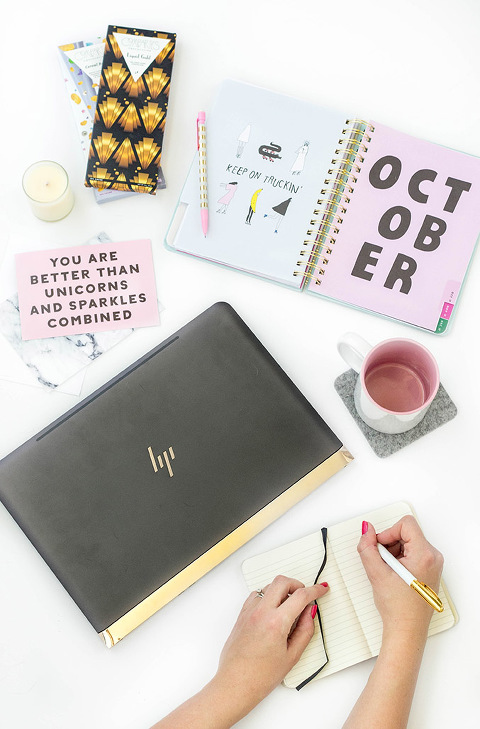 Although I've always been drawn to shades of black while shopping for my wardrobe and browsing Pinterest, I very rarely use the color in our home designs or even in my brand. If you pop over to my Instagram, for example, you'll notice that back barely ever shows up in my feed, which was a conscious decision on my part so that I could more intentionally nail the bright white, soft pastel aesthetic I love. But recently, I had a chance introduction to the power of this elegant color in my office and no longer want to leave black out of my inspiration.
It honestly all started after adding the new HP Spectre laptop to my office inventory. Since the moment I pulled the oh-so-sleek, 2.5-pound computer from its box, I've been subconsciously thinking beyond my typical, everyday pastel color palette. Now, before my techie-speak loses you, I really hope you'll keep reading because—post sponsorship truly aside—the computer was the spark I needed to begin thinking about "moody" and "sophisticated" design for autumn. Below, I'm taking you through my thought processes as I dream up a black, blush, and gold palette fit for fall—including a subsequent room makeover!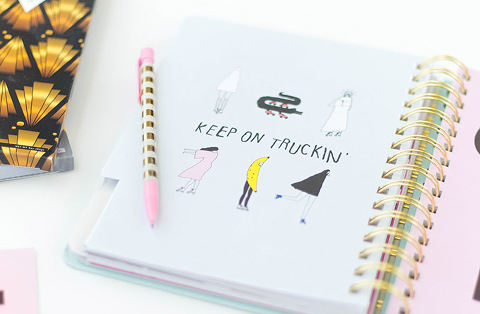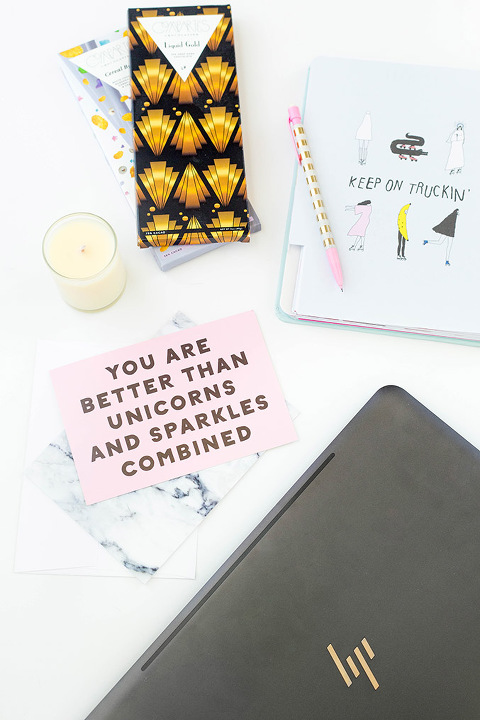 How I Plan To Ease The Color Black Into My Creative Process
Since I'm sort of new to the concept of using black in design, I'm really starting straight from scratch. I've spent hours cuddled up with my Spectre laptop pulling inspiration from the web and I ultimately decided to plan a black, blush, and gold dinner party set for October that incorporates my newfound color inspiration, plus the telltale textiles and finishes of fall.
As I work on my computer to Pin images that spark my creativity ahead of the party, I can't help but use the laptop itself as a muse. The cool copper-gold detailing and soft ashy finish of the computer make it easy to get in the right frame of mind. You guys know probably better than anyone that I'm a stickler for design, and this piece of technology checks all the right boxes: ultra thin, contoured silhouette, an edgy hingeless closure. Who am I kidding—I'm even kind of obsessed with the minimalist logo! They say that true reinvention comes from unexpected places, and this one definitely took me by surprise.
Suffice it to say that sensory overload has completely reformed my way of thinking, and I can't wait to put my newfound inspiration to work on a tablescape and dining room redesign that is unlike anything I've ever done before. Matte black flatware, a geometric charcoal-colored candle holder centerpiece, pink linens and modern floral print plates—can you picture it? I'm so excited for you guys to see!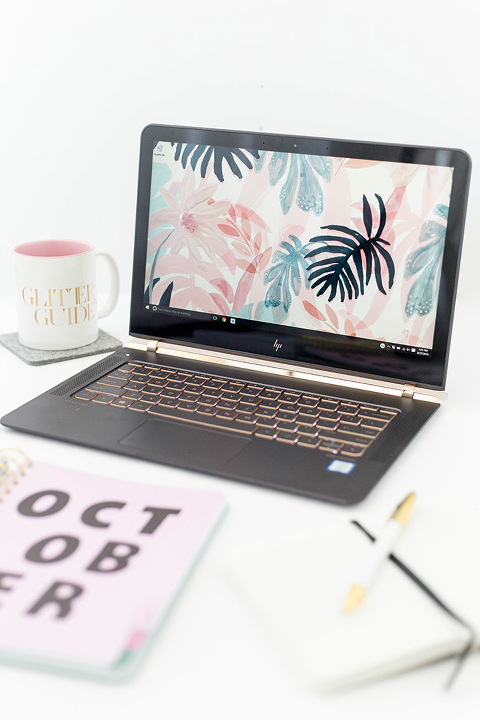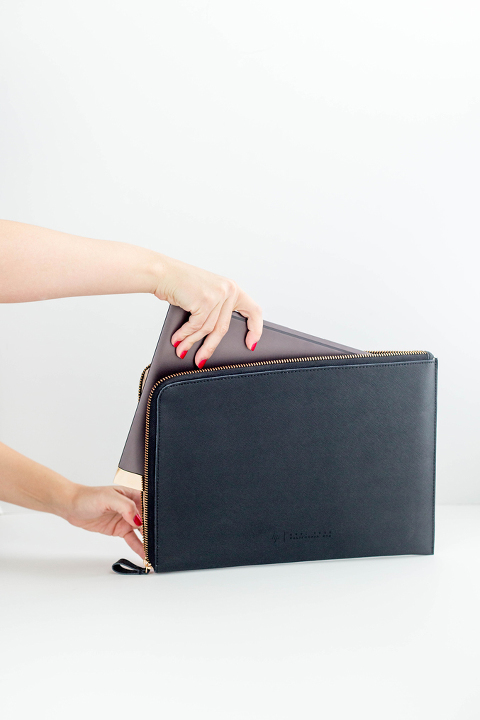 It might seem a little dramatic to say that the HP Spectre and a fresh color palette have had the power to turn my process on its head, but I'm really stepping out of my comfort zone here to embrace an entirely new way of thinking, styling, and designing.
Have you guys ever attempted to work with an unfamiliar color at home before? My Black, Blush & Gold Fall Bash has already started to take shape behind the scenes, and I'm anxious to show you how it all comes to together throughout the next month, so stay tuned!