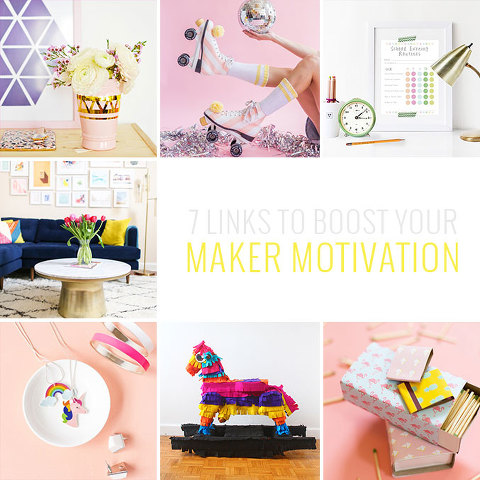 Sure, it was a short week thanks to Labor Day, but it wasn't exactly the type of week where you'd find me jumping up and down and painting rainbows on the wall (although when have I ever had that kind of week?!). Basically, what I thought was general joint pain from tons of computer work turned out to be a cyst in my wrist—fun to say but not so fun to deal with (also, sorry if that's TMI). It's not really that big of a deal unless it starts to push on a nerve, thereby causing chronic hand pain, but it's just a little unsettling to know about. I feel like I'm just waiting for the real pain to set in, which could necessitate surgery. I'm a bit of a hypochondriac, so I'm worried my mind is going to make a bigger deal out of it then it is. 
Suffice it to say, I could use your happy thoughts as I learn to manage this, and I would LOVE to know if any of you fellow Mac users have found an ergonomic keyboard that works with your Apple computer! I feel like a new keyboard could do wonders for my achy hands and wrists, but can't find any that are Mac compatible. Am I looking in the wrong place? In the meantime, while I try to lay off the heavy lifting for a while, I'm sitting here daydreaming about these fun DIY links below—which would you make?
7 DIY Links To Boost Your Maker Motivation
And in case you missed some of the fun content that went live right here on DGD, click back to see my DIY Mini Color-Your-Own Washi Tape Jewelry Trays in partnership with Oriental Trading, a quick breakdown of my inspiration for a Black, Blush & Gold Fall Dinner Party, plus my DIY 'Work It' Back-To-School Clipboard. Got a fun link of your own to share? Drop it in the comments!
Get daily maker inspiration on Pinterest
P.S. Don't forget that I'm partnering with artist Katie Craig Keyworth

 to

give away

a beautiful signed print! Contest ends Monday, so enter while you still can—details on Instagram.