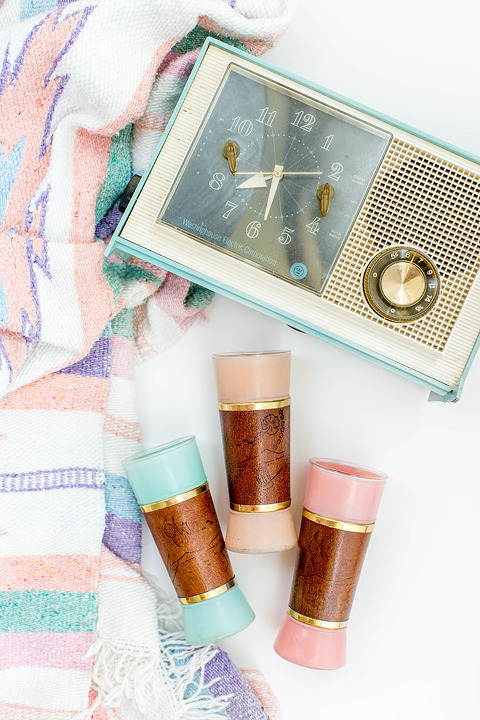 Despite the fact that I've limited my trips to the thrift store as of late, I still manage to make it out to shop at least once a month. Considering I used to go about once a week, this reformed schedule is a pretty major deal. So, whenever I have the chance to come up with an excuse to tour our favorite thrift stores in nearby Staunton, Virginia, you better believe I'm all over it.
My latest excuse? A chance to get better acquainted with friends! John and I invited our new pals Aaron and Bethany Mallory out to hit up the local farmer's market and thrift stores for a Saturday full of budget-friendly fun, and we all managed to come away with a truck load of treasures to show for our good time. Read on to see my top three scores from the day, plus learn how I managed not to go overboard!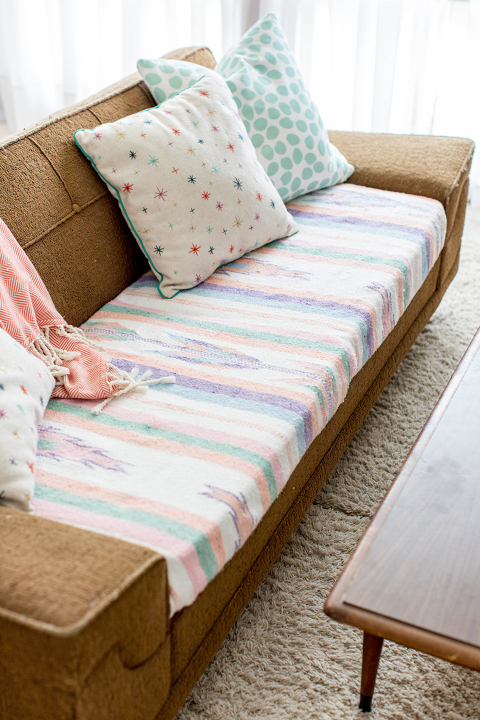 Aside from the chance to get to know the Mallorys better, I was also on the hunt for a handful of specific pieces to take a few in-progress room makeovers to the next level. So, before leaving to head downtown, I grabbed a pen and piece of paper, and jotted down a list of the items that I needed to finish the rooms up once and for all. On the list: candle holders, new-to-us art, pillows, etc. By making an itemized list beforehand, I was hoping to be able to keep my impulse purchasing within reason, and low and behold…it worked!
Another item on my list was a blanket—something that we could toss over the couch for added color and for easy lounging while watching television. Happily, I found the perfect one in my signature color palette of pastel pink, coral, and blue. As you can see pictured above, the $15 throw is now being put to use as an avant garde slip cover to protect our original mid-century couch until we can save up the moolah to recover it.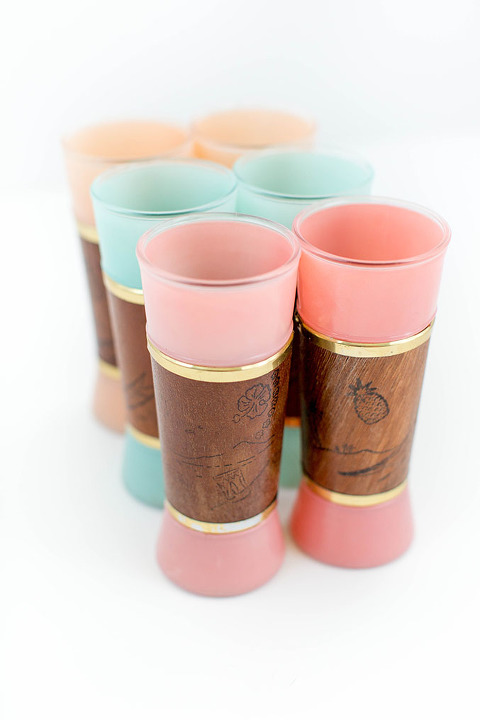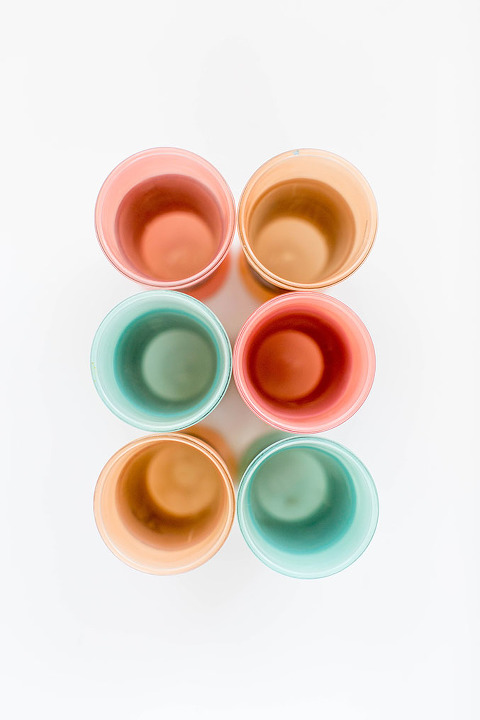 John, Aaron, Bethany, and I were well into our day of downtown shopping when I happened upon this set of wood-wrapped mid-century tiki glasses. Of course, I didn't really need another set of glasses and they certainly weren't on my list, but sometimes a gal just needs to splurge for fun—am I right? At $16 for the set of six (and, again, sporting my favorite pastel color palette), I couldn't leave them behind. Sure, fall officially starts today, but I may just break out the summertime margarita mix in honor of this fun thrift store find!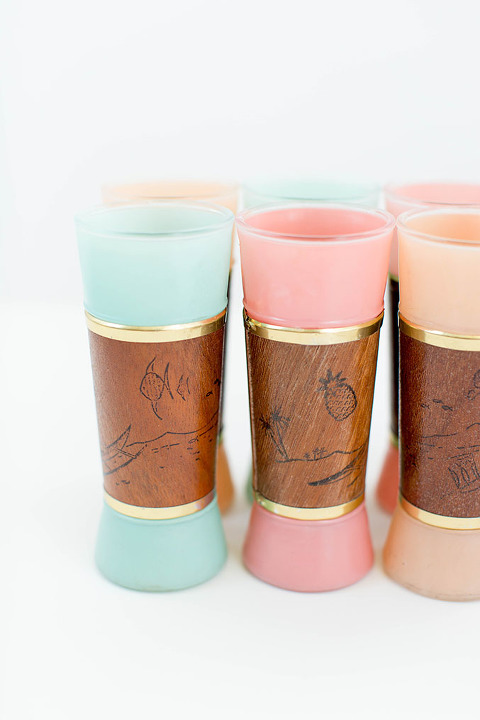 Finally, yes, I bought another clock. It actually doesn't work and is even a little lop-sided, but so much of my focus revolves around adding picture-perfect mid-century style to our home or whipping up a cool Instagram shot (no shame there), so the fact that this new-to-me clock is nonfunctional doesn't deter me one bit. It adds tons of character to our bedroom, and I love the graphic font and cool 1960s edge it brings to the room.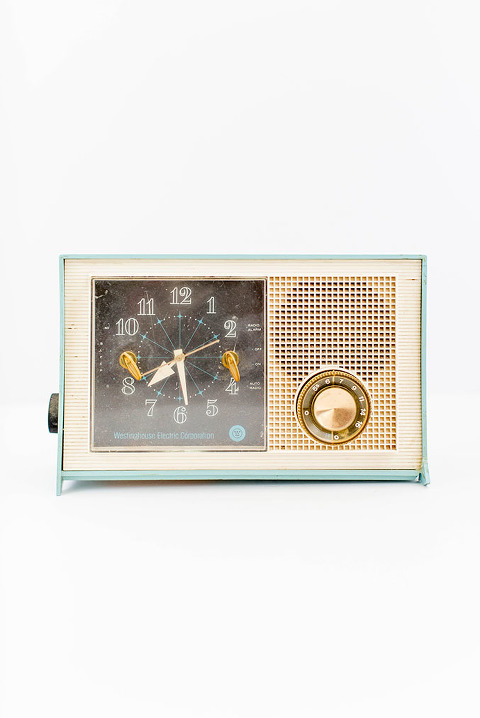 Have you ever purchased a broken thrift store treasure before? I hope I'm not the only one who can see beyond function in the name of a pretty (clock) face! Let me know in the comments below if you've ever adopted a broken secondhand piece, or if you have any other fun thrift store tales to tell. And in the meantime, big thanks to Aaron and Bethany for braving hours of antique hunting with us—we can't wait to go out again with you guys!