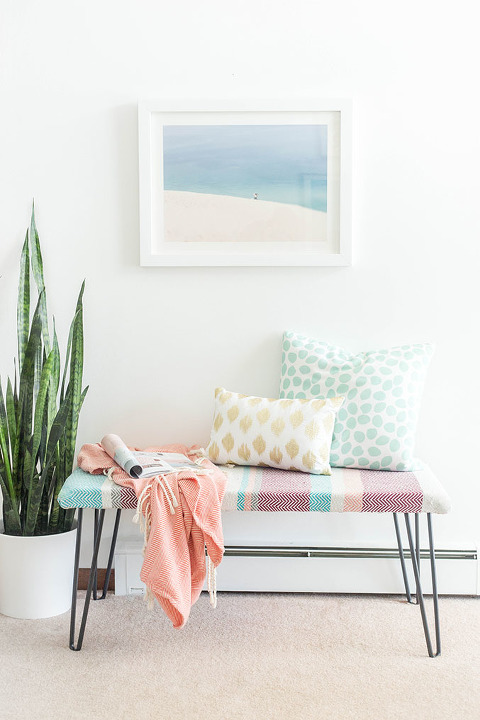 I don't know about your part of the world, but here in Virginia we're officially feeling the slide into fall with crisp temperatures and breezes that have felt downright chilly at times! Admittedly, the cooler climate has encouraged my subconscious to start planning for cozy days spent largely indoors with a thick cotton sweater and steamy cup of tea, so (of course!) I needed to come up with a way to properly enjoy those hibernation moments. My solution? A DIY cotton upholstered hairpin leg bench fit for the season.
I designed this crazy-simple-to-copy DIY in collaboration with Cotton, and today the brand's team and I are looking to help prep your own pad for the cozy season ahead. Read on to find out where I managed to source my boho-inspired materials for this project, plus all of the step-by-step details you'll need to get the look at home.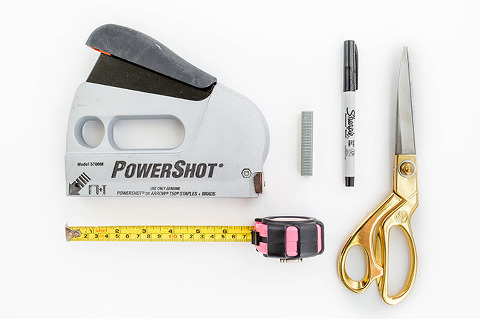 Step 1
Lay your foam pad (1) flat on your work surface, and then place the wood seat (2) on top. Line the wood up with the top edge and the left hand side of the foam and mark the foam by tracing your marker along the sides of the wood seat (3). You can also use a tape measure to measure and mark your lines.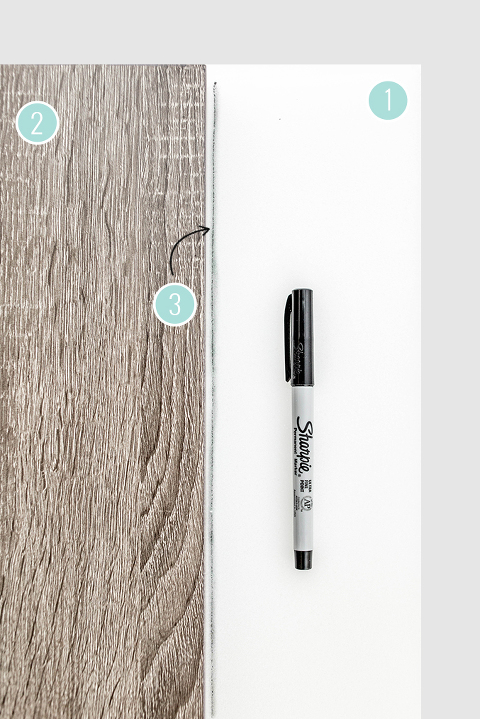 Step 2
Use sharp scissors to cut the foam pad to size along your marked lines.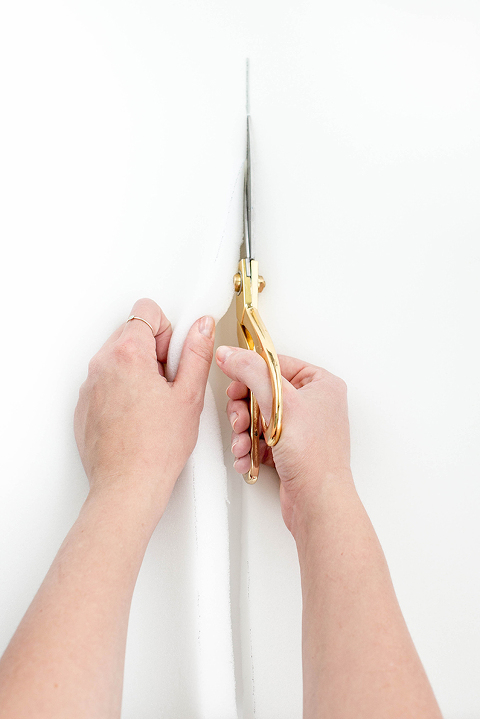 Step 3
Since I was ultimately hoping to create a cozy place to sit while reading a book or pulling on my boots to enjoy a day out in the wintertime elements, I chose a 100% cotton blanket to cover my bench. I fell hard for this throw's pastel palette and the fun chevron print stripes, which reminded me of the cool vintage kilim blankets I've seen peppered throughout my favorite home tours this season. It didn't hurt that this particular purchase came in a 2-pack for less than $25!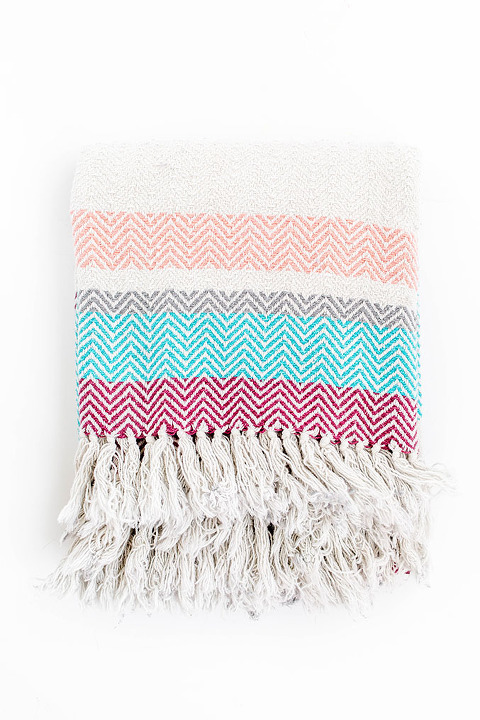 Step 4
To cover the bench with my new cotton throw, I first laid the blanket (1) out flat on my work surface, and then carefully place the trimmed foam pad (2) out on top of the blanket, allowing for a few extra inches of blanket to show around the edges. Finally, line up your wooden seat (3) on top with the holes for your hairpin legs and hardware facing up.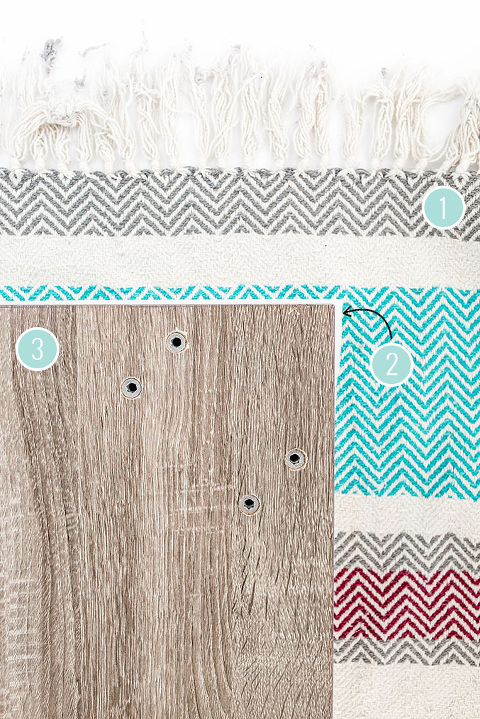 Step 5
Starting in the center of the short sides, pull your blanket up and over the wooden seat and staple it into place. Add more staples one at a time along these shorter edges, pulling the blanket taut as you go in order to ensure a tight upholstered finish. Once the shorter sides are done, move on to the longer edges, first stapling the blanket in the center sections and then moving outwards from there. Staple the corners to finish the job (think: hospital corners).
Feel free to use a bunch of staples here as you really can't have too many but you can have too few. I placed mine almost right next to each other so that my upholstery was good and tight all the way around. To finish, use sharp scissors to trim away the excess blanket and batting right up to the edge of the staples.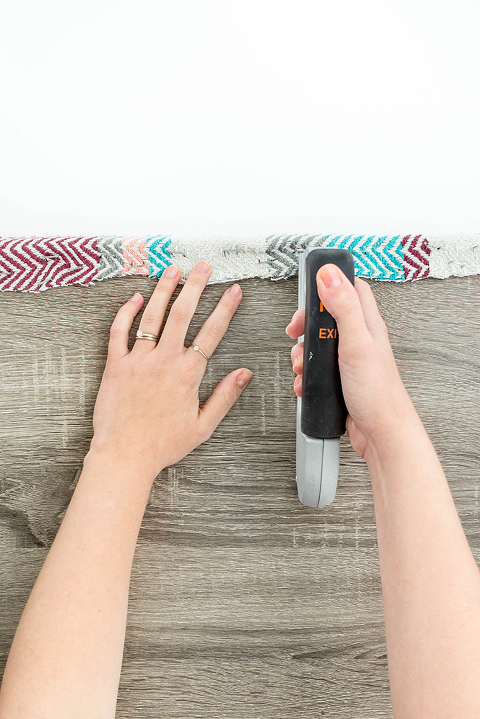 Step 6
Once the stapling and trimming are both complete, go ahead and use the hardware that came with your bench to install the hairpin legs, then flip the bench upright and give it a try.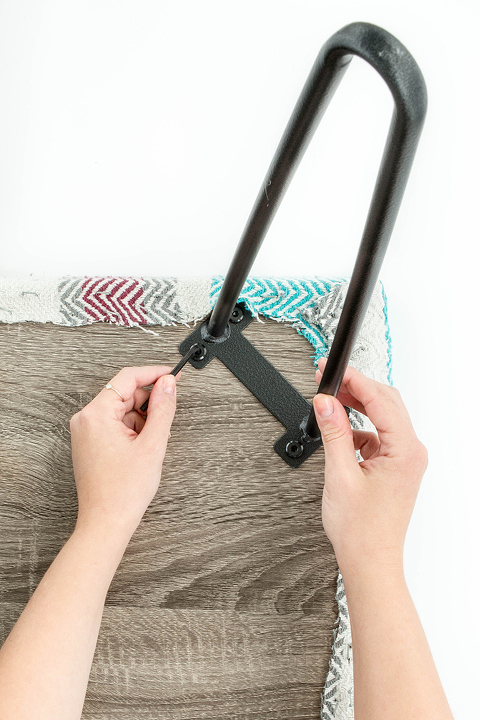 I couldn't love this little seating area more, and look forward to lots of lounging here during the colder months. Can't you just picture a pile of mittens, hats, and scarves tossed into a basket underneath the bench?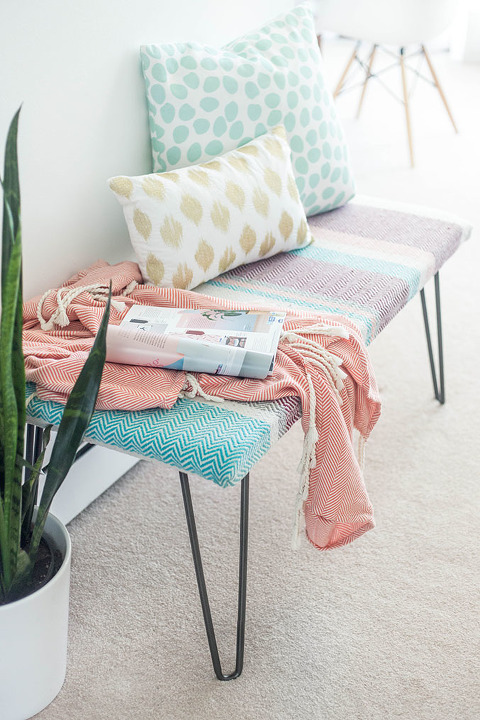 Although I tend to prefer keeping our home's color palette bright and sunny year-round, the knit texture of the cotton blanket gives the set up a distinctly cozy feel that subtly speaks to winter. Ultimately, it fits right in, both functionally and aesthetically.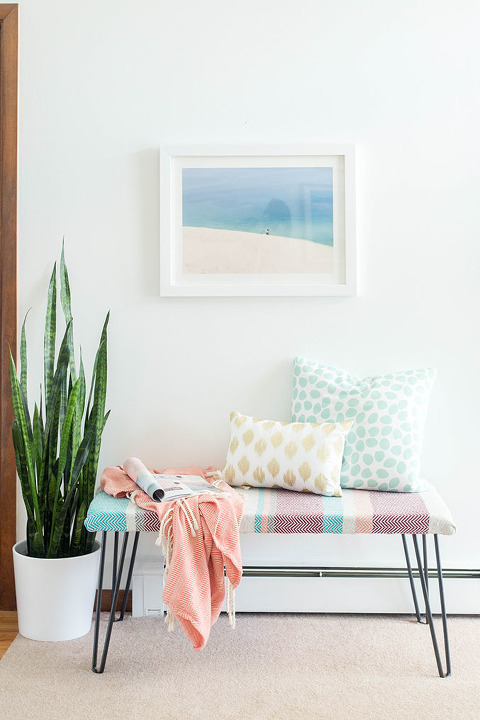 Have you been keeping an eye out for cooler days on your own weather app? I know I have been and my heart jumps straight to visions of being a homebody with warm drinks and giant knit cotton socks (heck, maybe even a Christmas movie or two!) when I see anything below 70 degrees. Ultimately, I'm excited to trade in the idea of "going out" for the concept of "staying in" as we ease into welcoming the holidays that are just around the corner. Who's with me?!