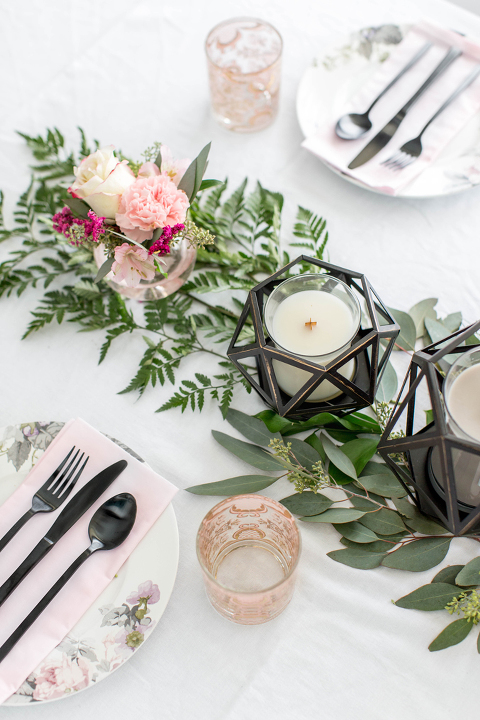 It's finally time to share my black, blush, and gold fall dinner party! In case you're just tuning in to this 3-part saga (part 1 here and part 2 here), I teamed up with HP to curate a creative fall tablescape, the color palette of which was inspired by the new Spectre laptop. I am not someone who typically gravitates towards shades of black in my décor, but this sleek, metallic computer has me rethinking my decorative process, and I decided to test out my newfound appreciation for a moodier scheme with a sophisticated black and blush tablescape.
Click through to see the whole party in all its final glory, plus find out how I used technology to both inspire and document the event from start to finish.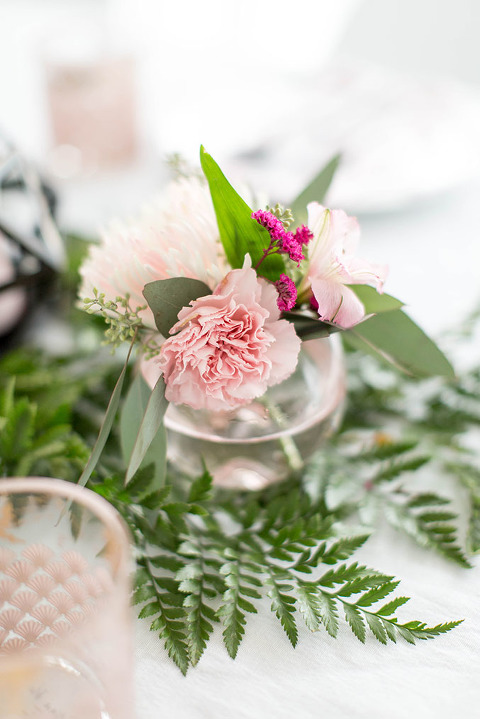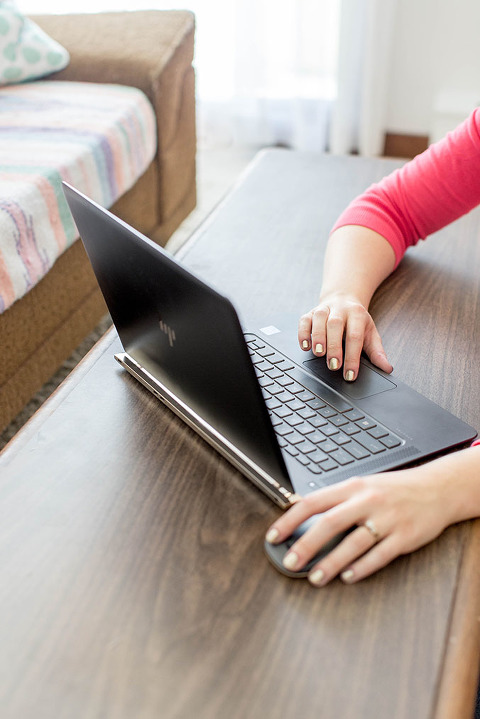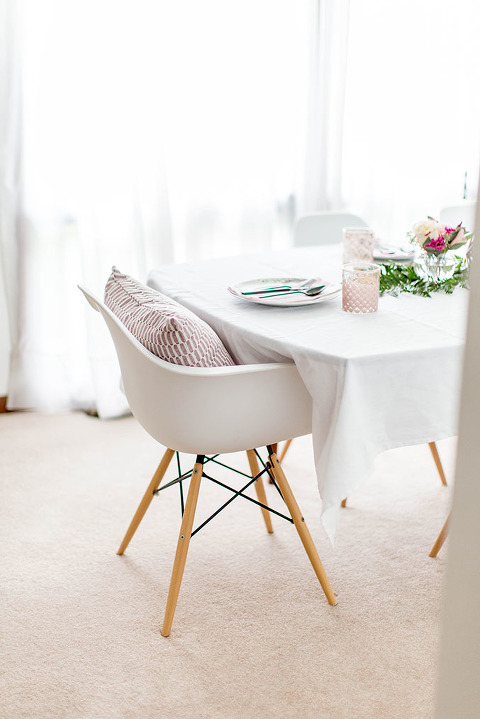 After spending a few extra afternoons with my laptop adding ideas to the Pinterest board that I had created specifically for the party, I finally felt ready to get the show on the road—literally! I set aside a whole morning to drive out to our nearest Anthropologie (30 minutes away in Charlottesville) to gather pretty blush and gold glasses for each place setting, and I also hit four individual grocery stores to find flowers and greenery to use for the centerpiece—only the very best would do.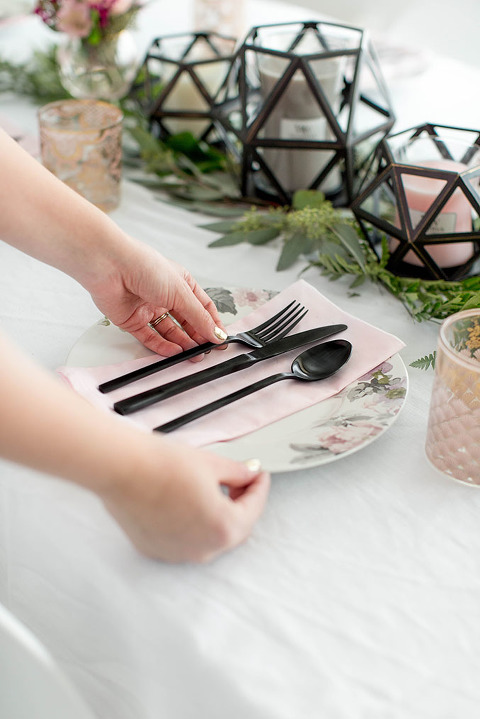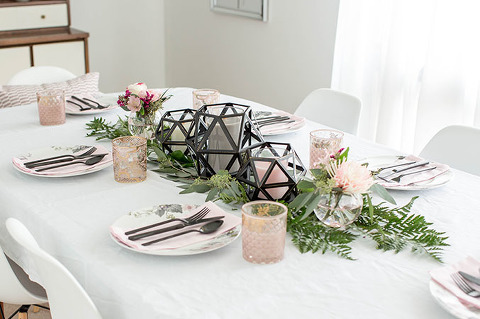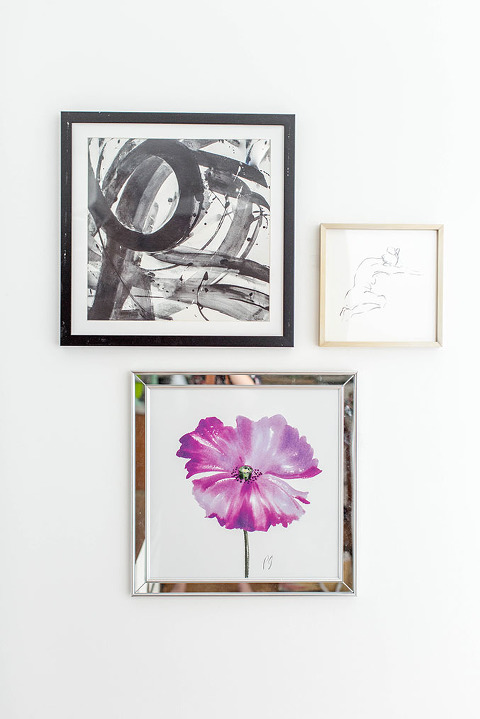 Although, admittedly, it ended up requiring a lot of trekking around, I wanted everything to be picture perfect! The good news is that I had planned way ahead and set aside more than enough time that day to get things ready.
So, my biggest party planning tip? Don't wait until the last minute! Spend a few extra hours with your own laptop, brainstorming ideas on Pinterest and other entertaining blogs, that way you have your ideal palette in mind and your to-do list laid out well in advance. Then, the day before your party, make sure to have ample time blocked out to do errands—things like picking up and prepping the food, flowers, and other decorative items.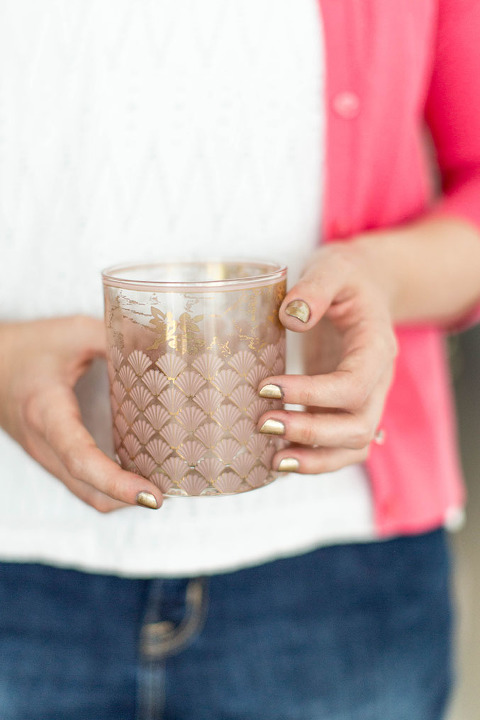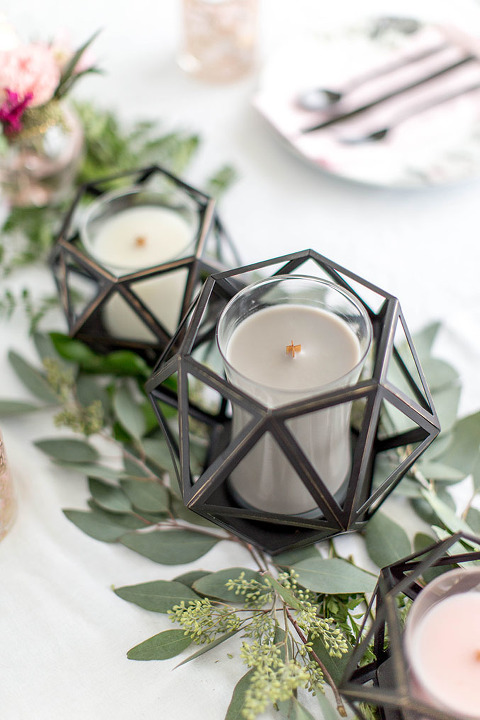 Once I got back home and had all of my shopping bags and bouquets unloaded from the car, I immediately launched into table-setting mode. I was kind of amazed to find that the hard part was already long over with though—I think the entire tablescape "unfolded" in no more than 20 minutes. My advance prep work and careful accessory hoarding made the physical act of setting the table a breeze. If you follow along on Snapchat, you may have caught my step-by-step progression within that 20-minute window—I have witnesses!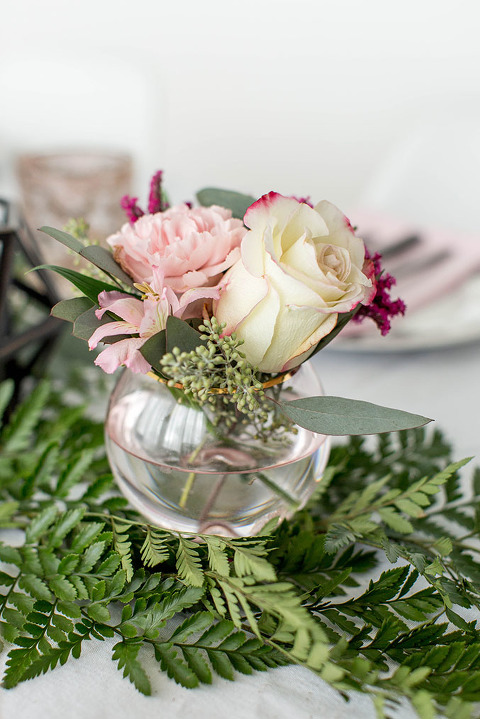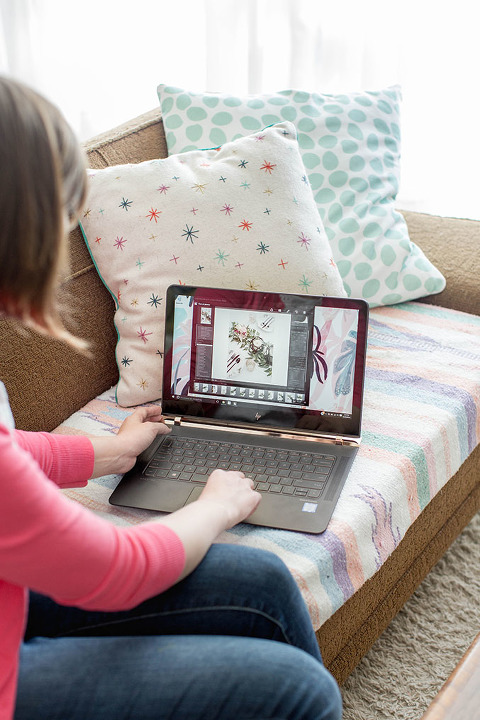 Because, of course, I couldn't leave well enough alone and wanted to share the party virtually with all of you guys here, the next step was breaking out my camera to digitally document the entire tablescape. I took wide angle shots, detail shots, and even a couple of overhead shots, too. Although most of you at home get to skip this step, it is kind of fun to take photos of your styled party table at this point (even if you don't have a blog) so that you can properly remember the occasion. If nothing else, snap a few photos using your phone and share them on Instagram!
To end this entire process and bring every detail full circle, I propped myself up on the couch with my Spectre laptop and HP Wireless Mouse, then got down to business editing and viewing my photos. Since the computer is so lightweight, it made the editing process much more comfortable (no need to feel chained to the desk and chair in my office!), plus the full HD display showed off the details in each shot so I got a good "picture" of the final blog post product.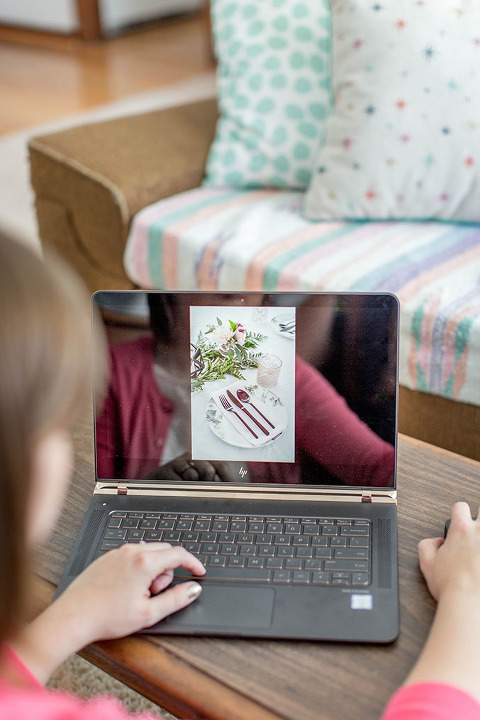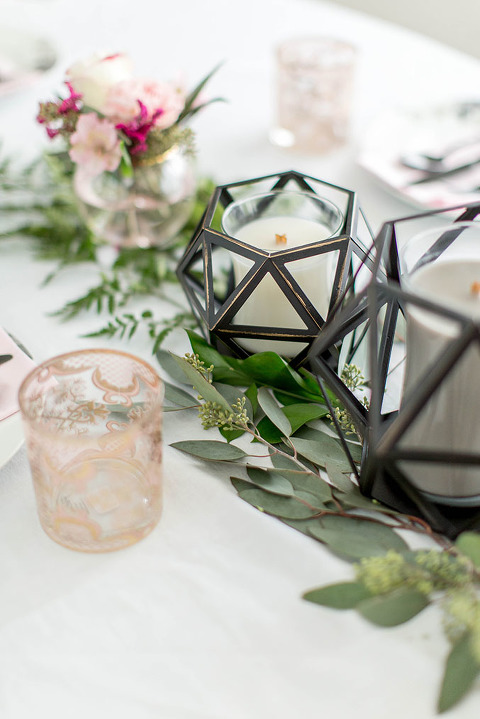 Ultimately, this event was such a fun and festive way for me to test out my reimagined party planning process. Now, I'm feeling much more comfortable with the idea of incorporating the color black into my décor, and I'm excited to see what I'll come up with as we head even deeper into the holiday season.
Big thanks to the team at HP for helping reinvent my workflow this season, and for encouraging me to develop a stronger obsession with metallics and ebony color. It just goes to show that you never can predict where inspiration will come from next. Stay tuned tomorrow for a full breakdown of my DIY candle and floral centerpiece so that you can recreate the look yourself at home!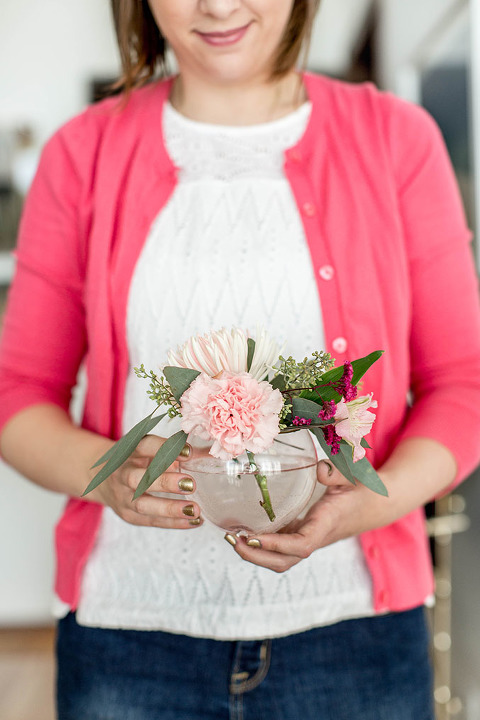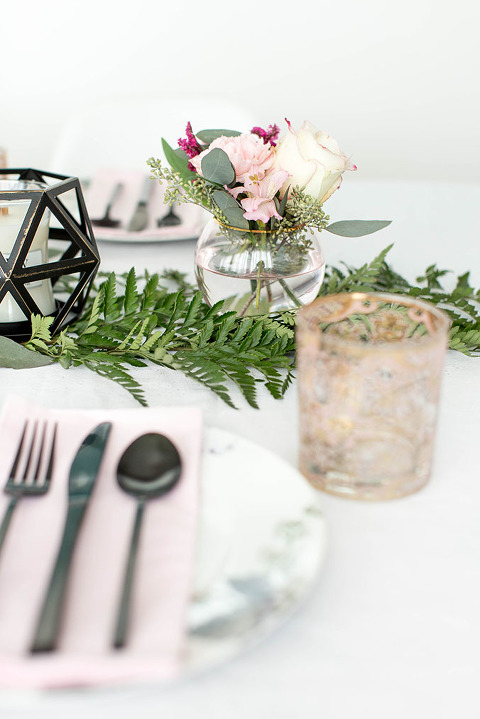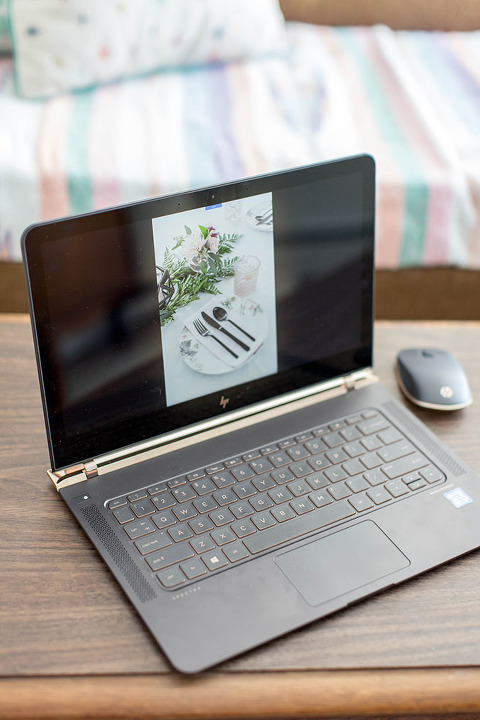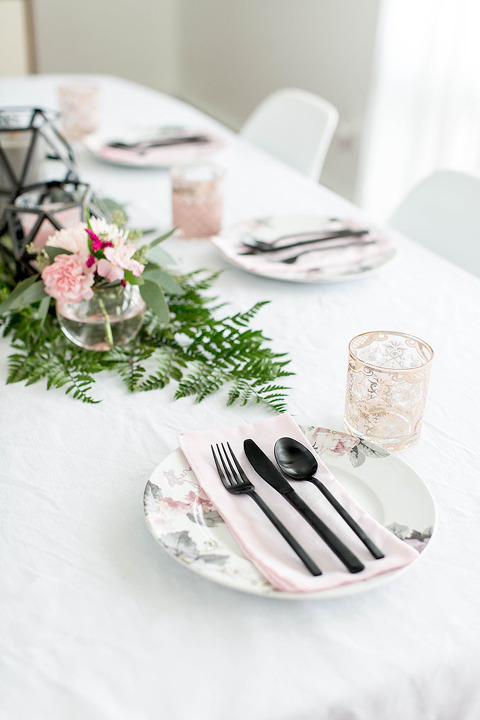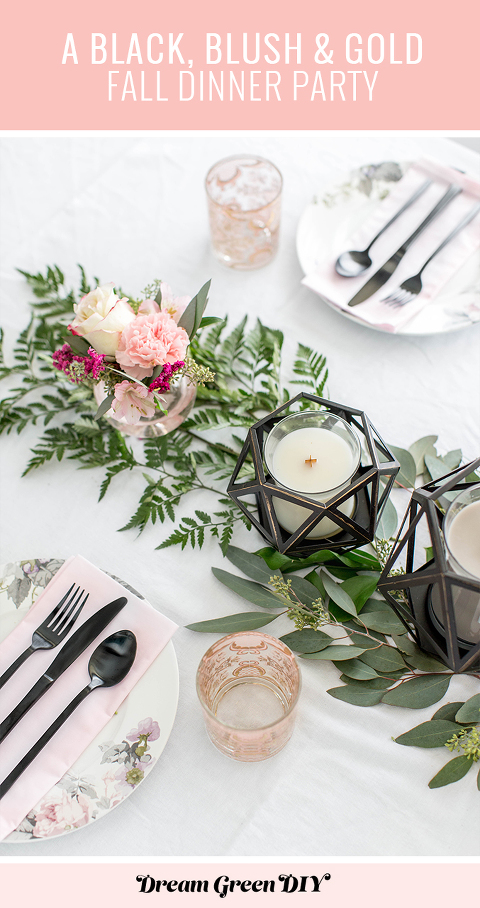 Resources: