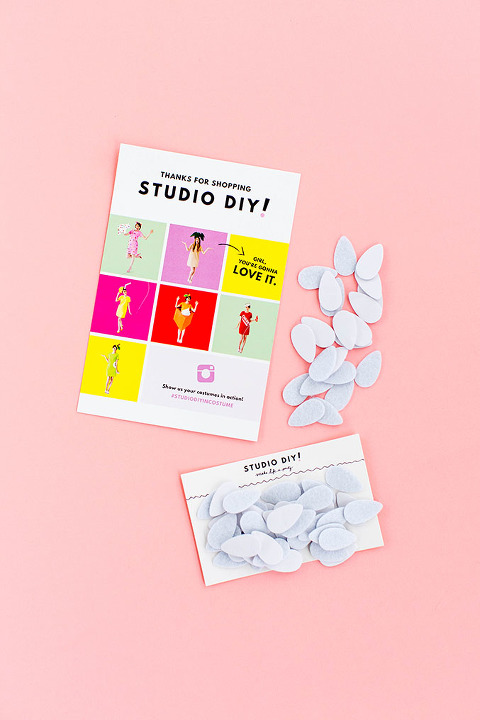 Happy Saturday, folks! I'm popping in with a special weekend edition of my weekday DIYs to share a quick Halloween-related how-to. The focus? Studio DIY's brand new line of Halloween costumes! I have been such a major fan of this brand since basically day one of my own journey as a blogger in 2011, and I'm sending their team a few extra mental high fives in celebration of their product line launch.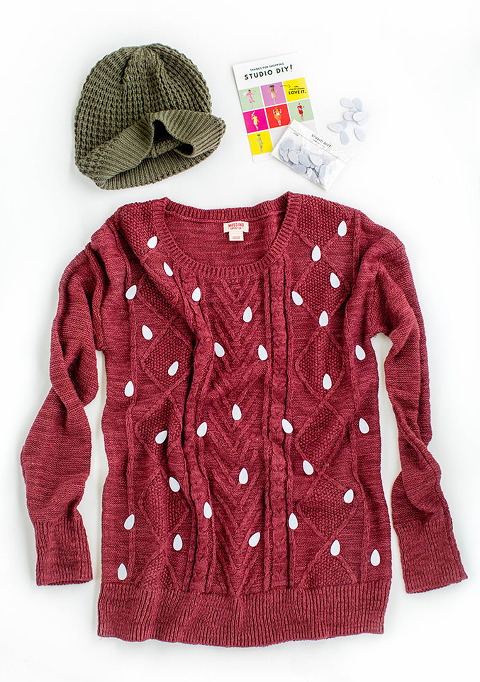 In case you hadn't heard the news, here's a quick rundown of the details. Kelly Mindell, of Studio DIY, created a line of shift dresses in six fun colors, plus a range of removable accessories that you can add to the dresses in order to temporarily turn them into costumes fit for your Halloween festivities this season (and beyond!). You can grab everything you need to turn yourself into fruit, a piece of pie, a toaster pastry, chocolate chip cookie, and more.
I had my heart set on Kelly's DIY strawberry costume, but I needed to make one minor tweak to the get-up. Since John and I don't go out for Halloween, and since our neighborhood doesn't get many trick-or-treaters (we live amongst mostly elderly couples who turn their lights off at 7:00pm), we've adopted the tradition of staying in and watching spooky movies on Halloween night. So, I don't really need to go all out with a full costume. Instead, I err on the comfy side and wear sweat pants and a T-shirt.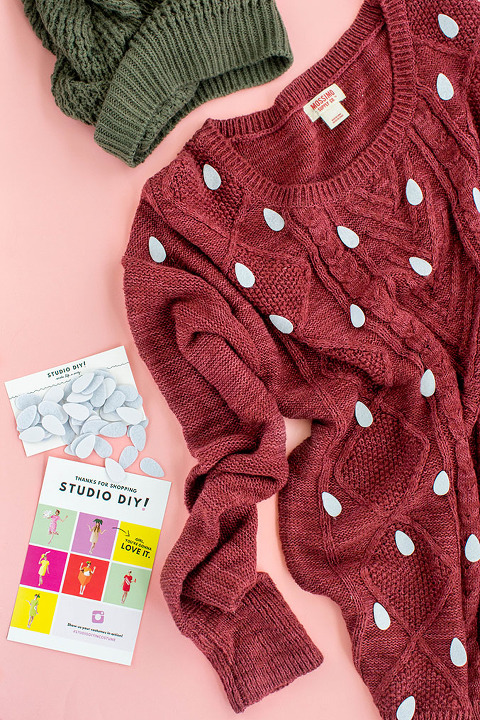 Not wanting to miss out on the chance to support Kelly and her growing biz though, I decided to snag a set of the Studio DIY white seeds in order to turn a red sweater that I already had into my own cozy version of the brand's signature strawberry costume! I just peeled the paper backing off the felt seeds after they arrived, stuck the sticky side down on a piece of linen that I had nearby to remove a bit of the strength, and then laid them one by one across my sweater.
Oh, and if you try this tutorial on for size, don't worry! The stick-on seeds won't harm the wool of your sweater. They're way gentler on the fabric than those obnoxious "SIZE MEDIUM" stickers that come on the sweater from the store.
Now that my sweater is decked out in seeds, I just need to pull a green beanie down over my head (to act as the leafy topper), and I'm good to go for Halloween lounging. The best news is that—like Kelly's shift dresses—you simply remove the seeds after Halloween and your outfit is good as new!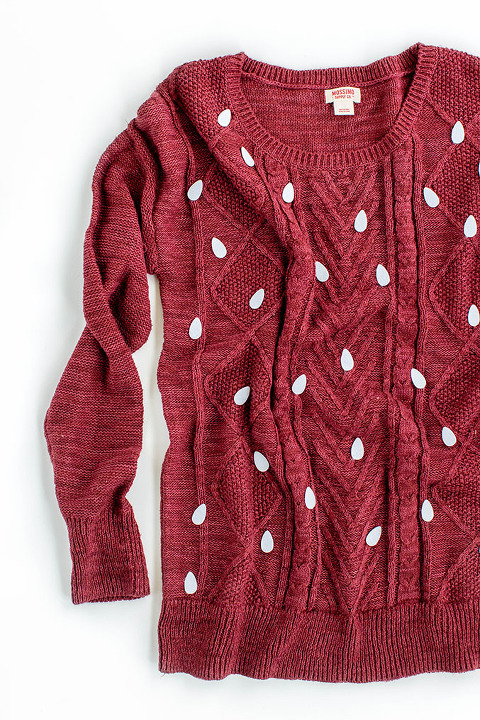 Here's hoping that Kelly doesn't mind my small night-in costume tweak! In case you're into the idea of this cozy interpretation, hop over to the Studio DIY shop today to order your seeds—there isn't much time left to get your order in ahead of this holiday (you must order by tomorrow, Oct. 23, at 11:59pm EST to get it by Oct. 29), but you can always stock up for NEXT year if you catch this update a bit too late.
FYI that the free shipping upgrade has been extended, and that you can get a free hat or accessory with any dress purchase if you do decide to go that route—just use code JAZZITUP. Happy early Halloween, everyone!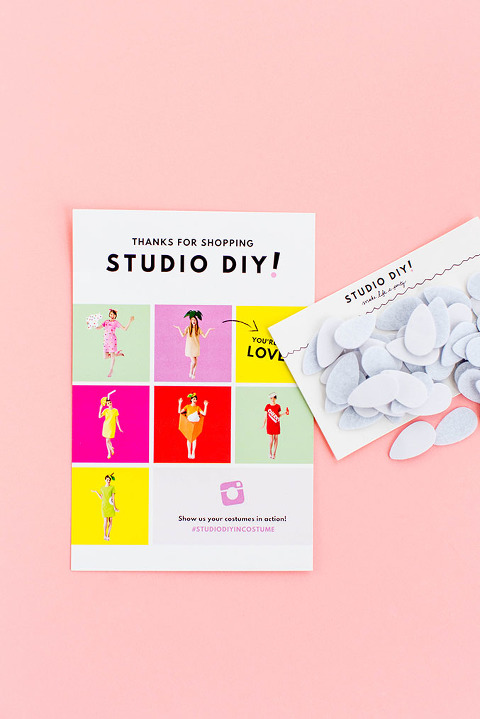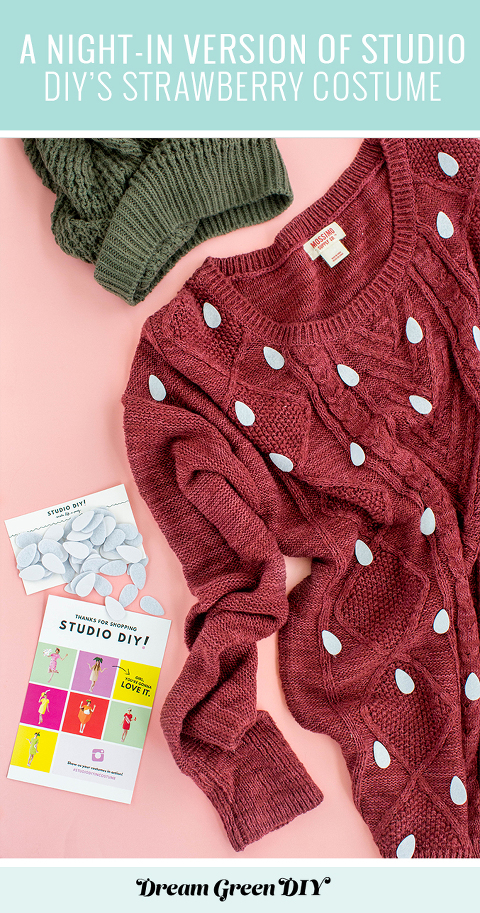 P.S. In case it wasn't clear, this post isn't sponsored in any way, shape, or form—I'm just a big fan!