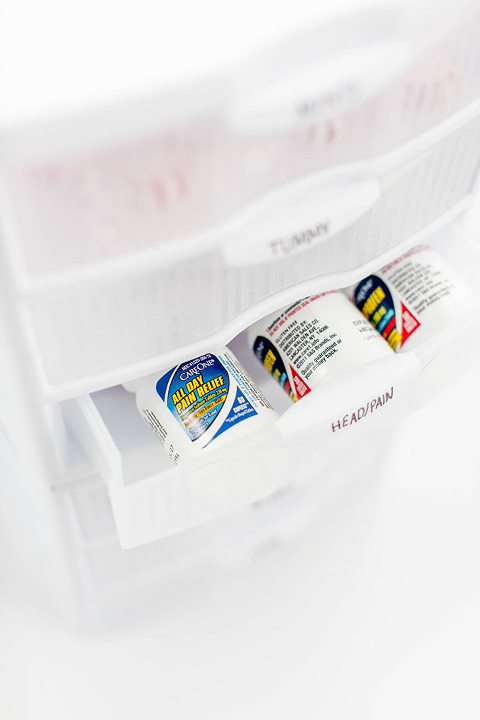 Now, I can't even SORT OF, kind of claim ownership of this tutorial for a labeled medicine organizer since the concept is littered across Pinterest like fall time leaves (har har), but I happened to catch sight of the project recently and thought, "Hey, I could do that!"
Up until this point, we've always stored our meds in a woven basket that we kept in the hall closet. It was a fine system, but I often suffer from pretty terrible migraines that have the tendency to crop up in the middle of the night. Not wanting to flick our bright hall light on at 2:00 a.m. as I dig for the right migraine pills, I usually just rustled around hopelessly for a few minutes before finally pulling the whole box out to find the medicine using the light from the nearby kitchen. Our system was in desperate need of an organized upgrade, so when Pinterest offered a happenstance alternative, I jumped on it.
The first step was to pull our medicine basket out and weed things down. I tossed expired meds, empty prescription bags, a couple of things that didn't really belong (ex. extra toothbrushes) and I also took a lot of the pill packets out of their bulky boxes since most of the important information was printed on the back of the foil packet anyway, making the box superfluous.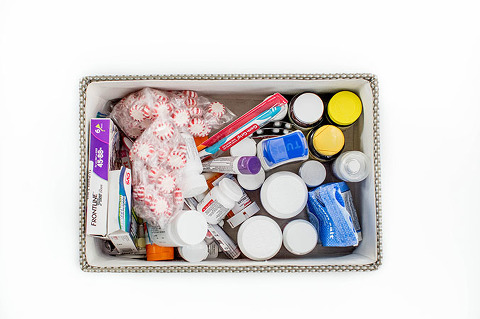 Things were already looking a lot better when I placed everything back inside the basket, but I still felt like I needed to go the full nine yards. So, the next time I popped out to Target, I picked up two $5 plastic drawer organizers, then I pulled everything back out of our medicine basket and separated them into logical groups based on our family's needs.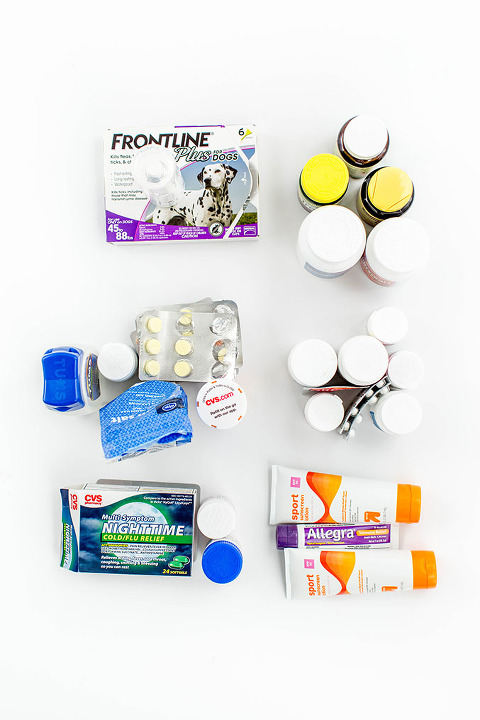 Although I considered a number of different categories, I ultimately settled on these: "Mints" (which I always keep on hand to reduce nausea and even stress while on the go), "Tummy" (to include digestive pills, nausea relief meds, etc.), "Head/Pain" (Aleve, Excedrin—i.e. general remedies for your Election Day 2016 headache), "Cold/Flu," "Allergy," and "Other" (where we keep the thermometer, eye dropper, etc.).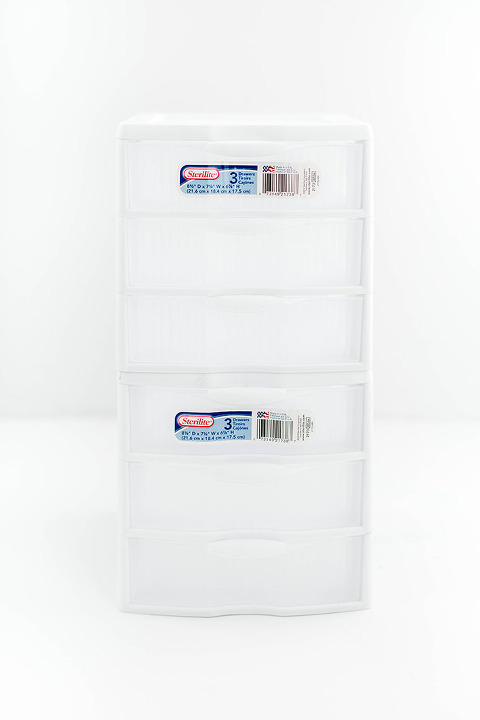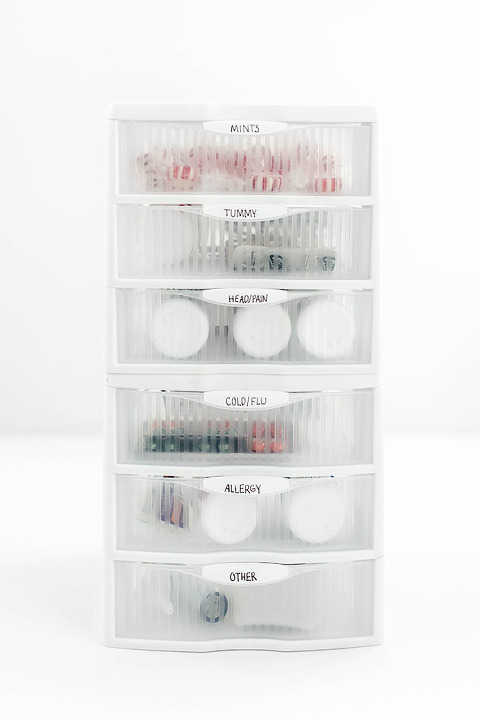 To label our drawers, I used a fine tip permanent marker. I probably would have preferred to go all out with printed patterned labels, but I ended up unknowingly buying plastic drawers with a ribbed texture that made it hard to stick anything to, plus this system was going in a closet and didn't need to be too showy or fancy.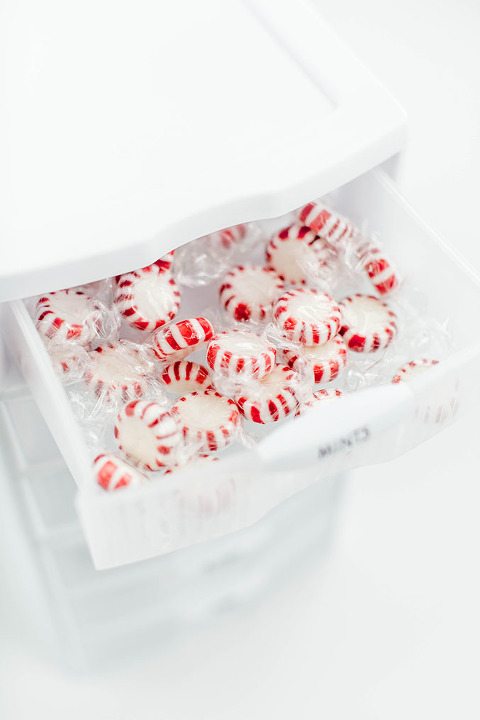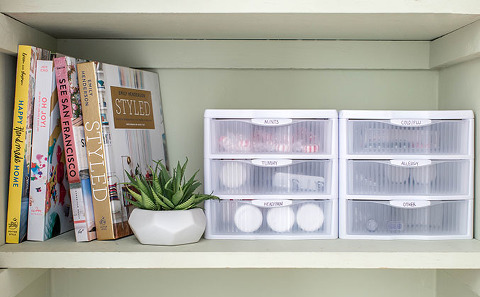 Since situating the organizers inside our hall closet, I've already had the chance to put it to good use with a few headaches here and there. The process of finding and grabbing pills is infinitely easier now, and I'm kicking myself for not having done this ages ago. The materials cost just $10, and the project itself took only about 10 minutes to put together, but it has ultimately been one of the most practical and useful projects I've done since we moved into the house a year ago.
If you've been struggling with medicine mayhem, consider this your challenge to take charge once and for all with your own DIY Labeled Medicine Organizer!