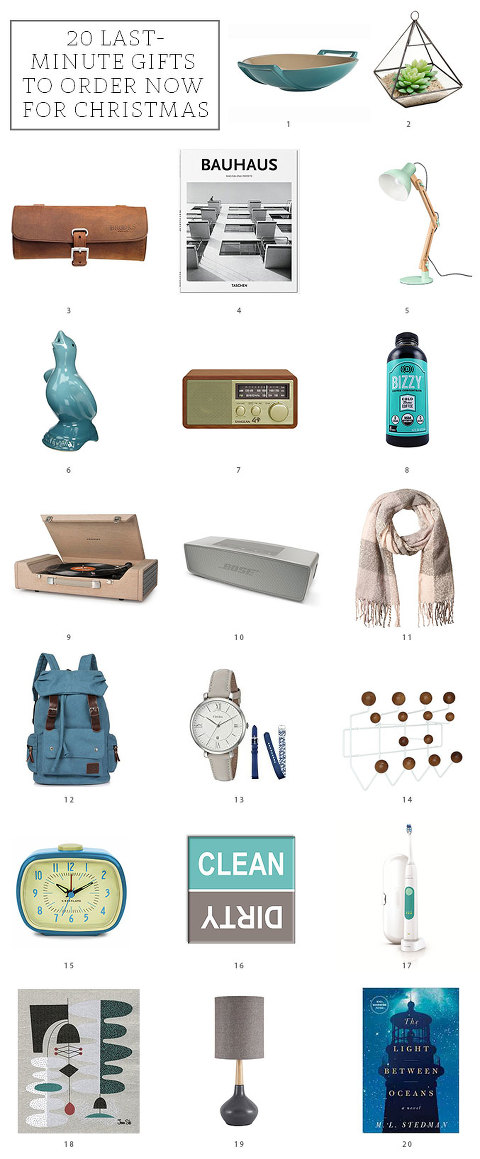 Can you believe that Christmas is less than two weeks away? In order to avoid a last-minute mad dash to the mall and too-high credit card bills, my family has chosen to pick names from a hat this year, which means that I only needed to buy one big gift for the one family member that I ended up with. While I did purchase a few extra goodies for John's family and stockings, too, we still managed to simplify for the most part this year. Starting my shopping extra early (even before Thanksgiving) also helped keep my stress level down.
But just in the off chance that you've left your own holiday shopping to the eleventh hour, I've got a list of gifts from Amazon that they'll never know were actually "last-minute." None of these presents cost more than $150 (most are actually under $50), so you'll also keep your budget in check—PHEW!
Although I double, triple, and quadruple checked yesterday to make sure that all of these gifts will arrive before Christmas, you'll definitely want to hurry to ensure timely delivery. Got any last-minute gift ideas of your own to share? Do tell in the comments below!