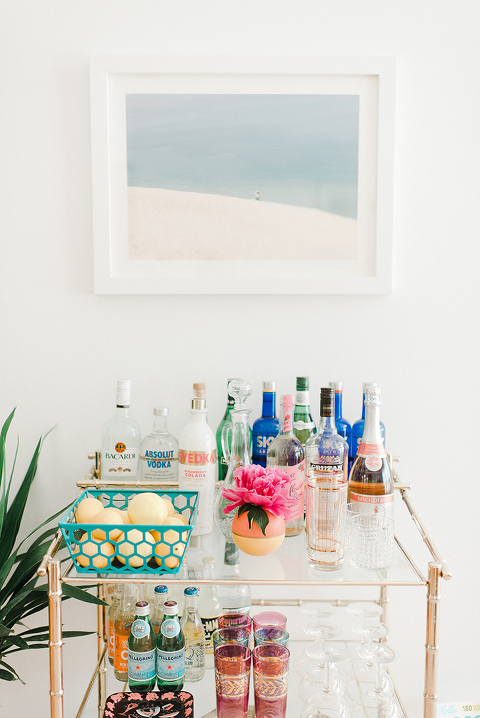 I've probably admitted this before, but I'm honestly not very big on over-the-top New Year's celebrations. John, my sister (who will be in town visiting), and I are homebody sorts, and tend to prefer a cozy evening in as opposed to a raucous night out on the town. So, this New Year's Eve, you'll likely find us all holed up here at our house in PJs with popcorn and a good New Year's movie or two (When Harry Met Sally and Holiday are our favorites!).
One part of the traditional "party" atmosphere that we likely will be enjoying this December 31 though is booze! The three of us are usually wine connoisseurs, but we will definitely by breaking out of our shells in honor of 2017.
In thinking ahead towards our signature celebratory cocktail menu, I've pulled together a list of 11 tasty liquored treats from Glitter Guide below. Oh, and in case you're new around here and didn't know, I actually spend half my time working by day as the Features Editor for Glitter Guide. I don't mind admitting that I'm pretty biased towards our cocktail content. We've worked with countless talented creatives over the years to put together a ton of original recipes, and you're invited to read on for a list of the 11 I'll be choosing from this New Year's Eve!
Do you have a signature New Year's cocktail you break out each holiday season? I'm not a big fan of carbonation, so I tend to steer clear of traditional champagne drinks, but I bet a fair share of you love to indulge in some good bubbly in honor of that annual midnight celebration! Leave your tips, recipes, links, and ideas below.