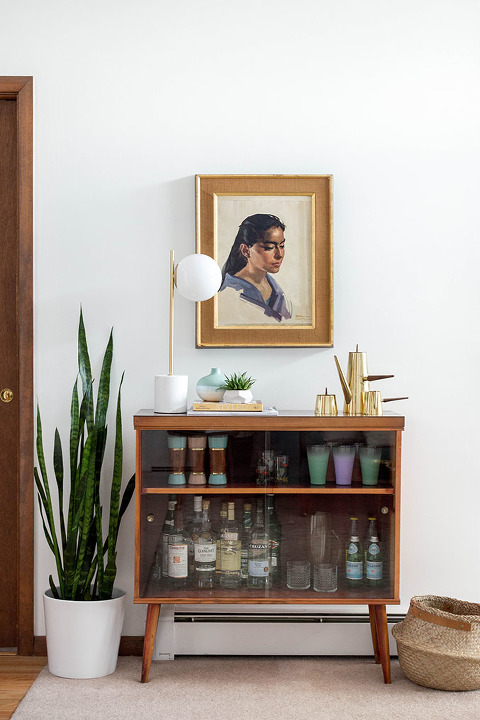 Confession: I rarely (if ever) used the bar cart that we kept front and center in the living rooms of both our old townhouse and our current ranch. The cart was mostly there for show, and even a few of the bottles of vodka (that were emptied into our go-to vodka pasta recipe) were refilled with water to pass for the real deal. Honestly, it was all in the name of Pinterest. I sort of hate myself for saying that, but I "lived the lie" for years and managed to get a few pretty pictures of the set-up, so I guess it was worth it.
But then my mindset shifted right around the holidays, and I decided the "worth" of a purely-for-Pinterest piece of furniture was no longer fulfilling. Almost immediately, I had our old open shelf bar cart listed on Craigslist, and set my sights on a piece that actually served a purpose in our home. Enter: our new-to-us bar cabinet.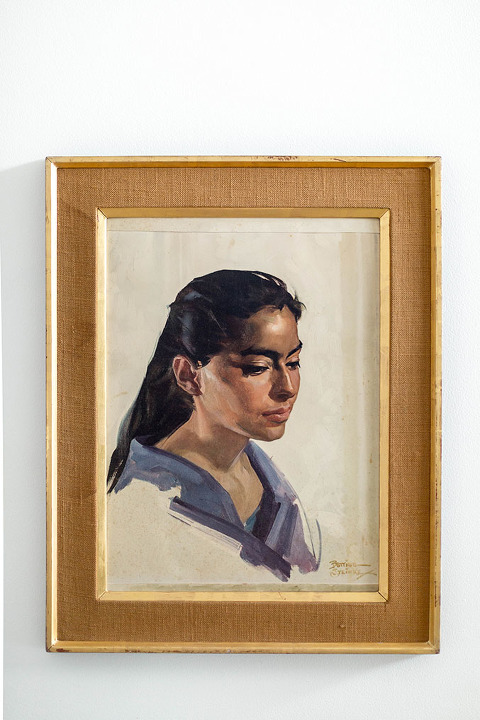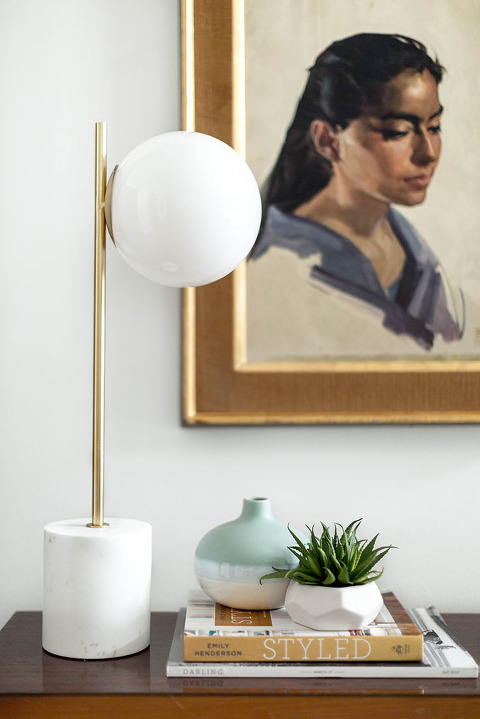 Our thrifted cabinet now serves two purposes. First, we use it to house our collection of mid-century cocktail glasses and serving pieces, and, second, as a place to store the much smaller collection of whiskies and liquors that we (read: my husband) actually use.
There was another motive for choosing a closed cabinet, too. In case you didn't know, storing many types of liquors in direct sunlight actually alters the taste. John invests in pretty pricey bottles of bourbon, so the last thing we wanted was for that money to go down the drain because of sunlight. Our new cabinet has glass doors, but the sides offer plenty of shade from the front windows. Mission accomplished.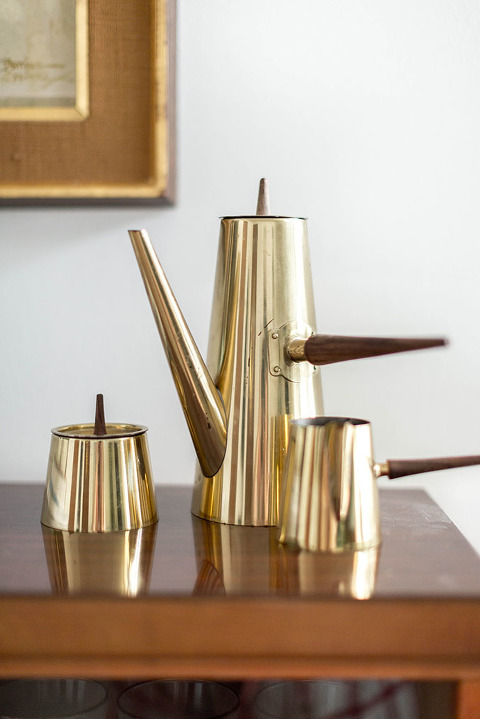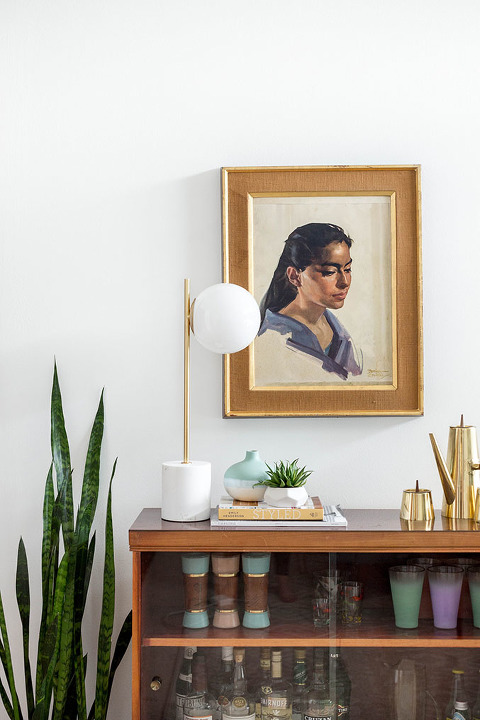 The cabinet clocked in at $140 from a local antique store, which wasn't nothing but came in under budget in my mind. For that reason, I also picked up that portrait you see hung above the cabinet. It's not a true painting, just a print, but because of that it only cost $10. Again, well within budget, and when combined with a few other things—a stack of books, a vase, vintage coffee set, and a new table lamp—the set-up finally feels like something our family can actually enjoy.
So, what do you think? Have you ever held onto a piece purely for looks, or to fulfill a Pinterest-driven trend? I'm totally guilty of giving in to subliminal messaging, but am trying extra hard to resist the temptation in this new year. Who's with me?!