When we first moved into our home, I decided to set up my office in the smallest extra bedroom, thinking that we could use the larger of the two extra spaces as a guest room. Come to find out though after living in the house for a month that the room I had chosen got the worst light imaginable. Think: no direct sunlight at all, and the only scant light it received was pretty much a dim reflection off our neighbors' house. It had sort of a blueish, cold tint to it no matter what time of day it was.
Suffice it to say, as soon as I could wrangle the help of my husband, I switched my office into the larger of the two extra bedrooms, and put our rarely-slept-in guest room into the dimly-lit space instead. I needed that sweet afternoon sun in order to function and get any work done in my office, and happily, since the switch over a year ago, I enjoy a good amount of light all day long at my desk.
The guest room though? Yeah, it sat pretty much in darkness. Since only the occasional guest occupied the space, it wasn't too much of a daily downer, but I've still never forgotten how bad the situation really is. Or, should I say was, because we've finally managed to increase the light in the guest room simply by changing out the old blinds for cellular shades. Read on for the (totally unsponsored!) DIY details.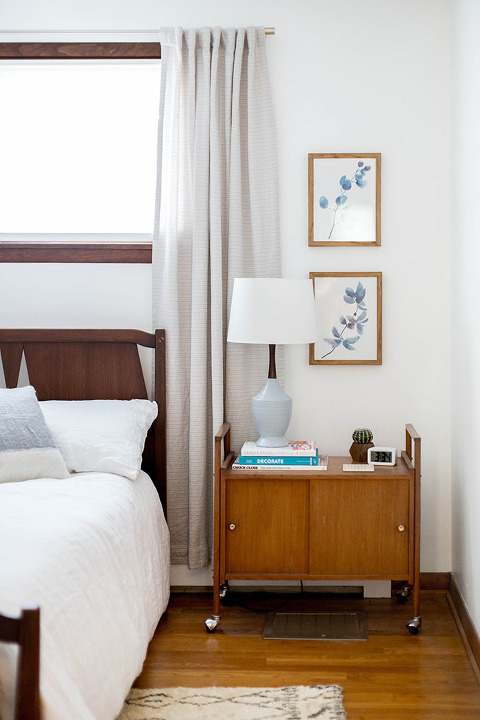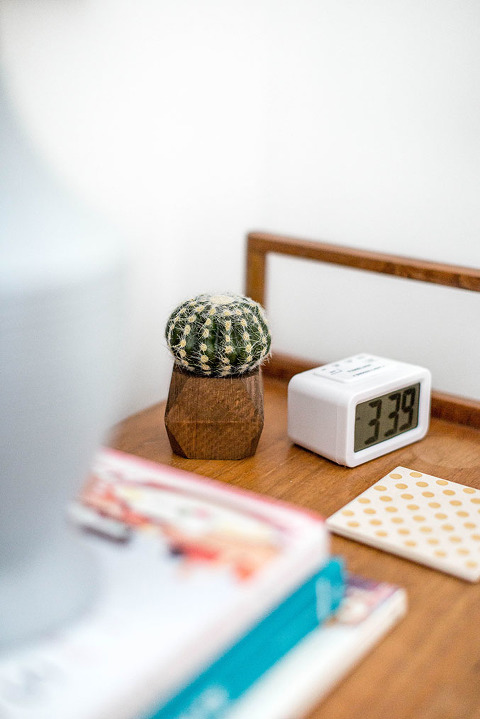 The main reason I waited so long to take down the old aluminum blinds is that all of the windows are custom-sized. I figured it would be exorbitantly expensive to have custom shades cut for each of the windows, but recently found out that they are actually really reasonably priced when purchased from our local big box home improvement store.
A looming deadline for our basement makeover in partnership with Home Depot last fall was the kick in the butt I needed to dive headfirst into ordering and installing custom cellular shades for the first time, and in the process I found out that shades are neither expensive nor hard to hang. As I installed them without incident all by myself back in September, I made a mental note that we needed to work our way through the entire house ordering and installing new shades. The first room we invested in after that? The guest room, of course.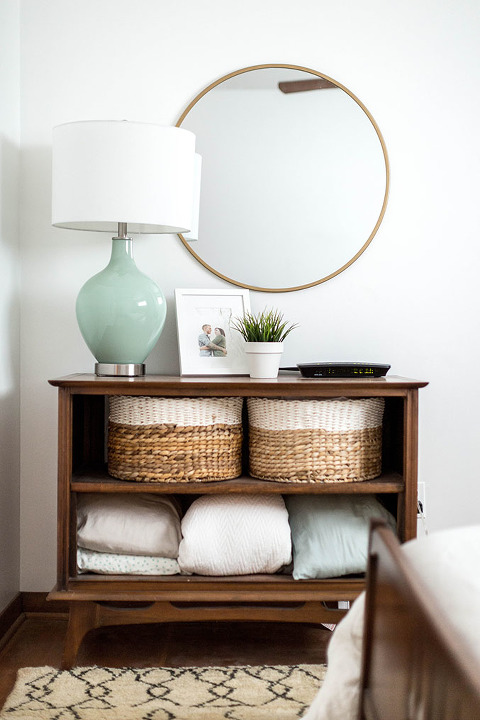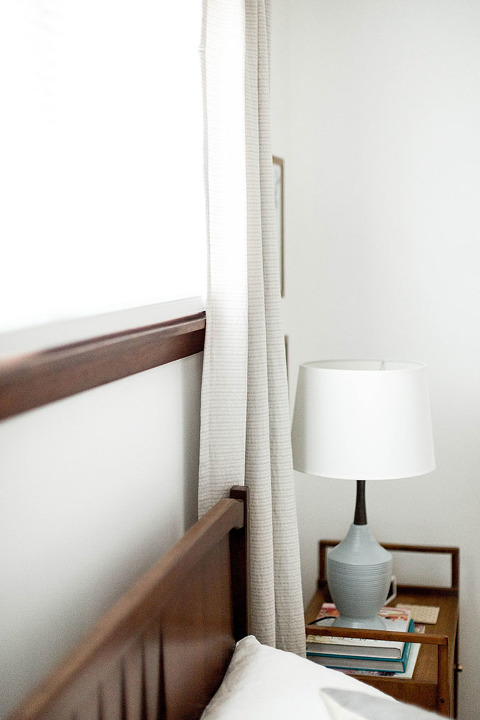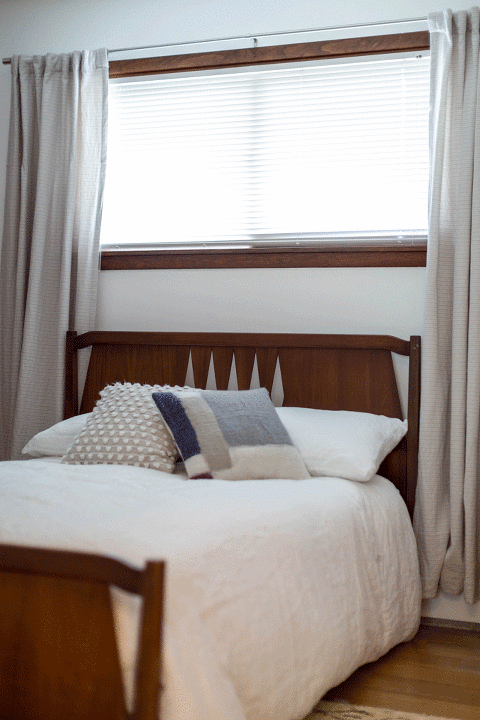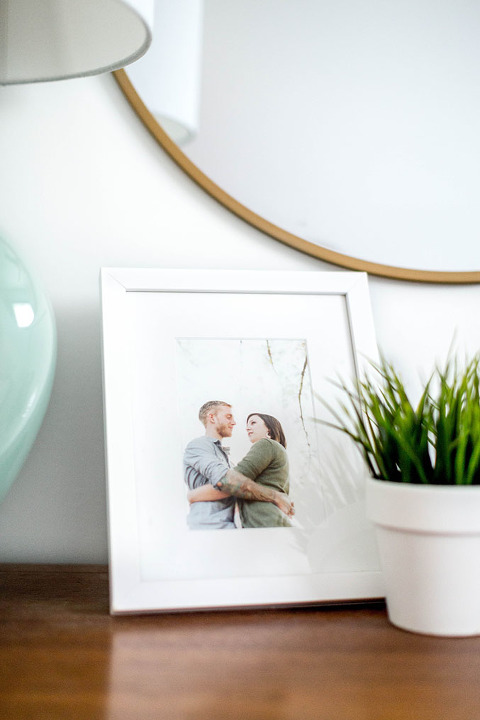 As the GIF animation a couple photos above demonstrates, it made an immediate difference. The original aluminum blinds cut out the light entirely when down, but even when pulled all the way to the sill, our new cellular shades let in tons of natural light. It's still not the brightest room in the house, but the difference is incredible. I'm honestly kicking myself for waiting the three months that I did since the updated Cut-to-Width Cordless Light Filtering Cellular Shades cost just $62 and took only 10 minutes to install. Done and done.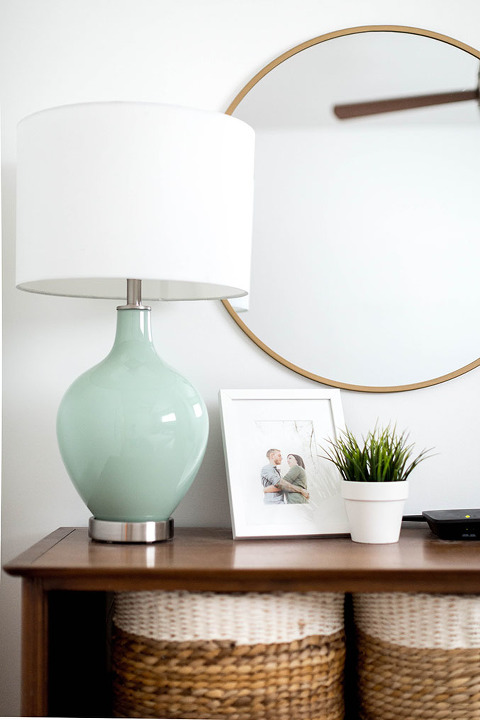 In case you're grappling with your own dimly lit space, I really couldn't recommend these cellular shades more—and again, Home Depot has no idea I'm writing this review. In other words, this post isn't sponsored at all. You're welcome to consider it a simple recommendation from one astounded homeowner to another. Now, tell me: have you tried cellular shades before?