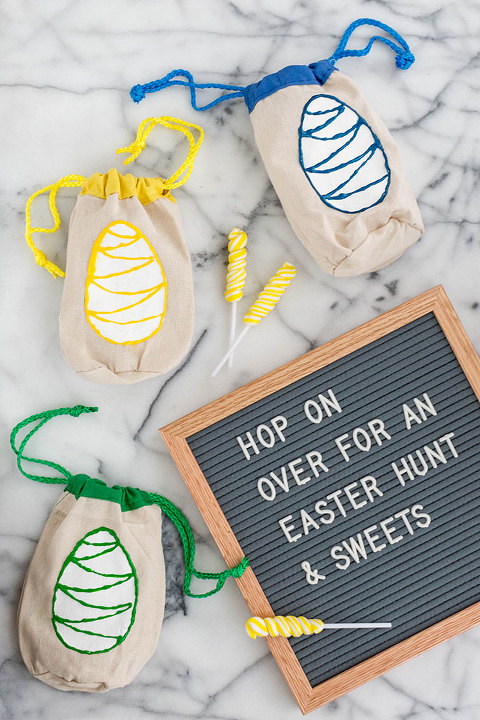 Need I say more than that letter board message above?! As soon as spring officially kicks off (and by "officially," I mean that first flowery breath of fresh air), I can't help but get excited about Easter. It's such a sweet and happy holiday, two qualities that we could use more and more of these days, plus it typically comes with copious amounts of candy. Sign me up!
To make sure that your own Easter Egg Hunt is as sweet as it can be, I teamed up with Oriental Trading to design a tutorial for DIY Painted Easter Egg Hunt Canvas Bags that will practically double your candy haul this season. How? By turning canvas totes into an up-sized version of the little plastic eggs we all know and love. A bigger container equals lots more room for sugar.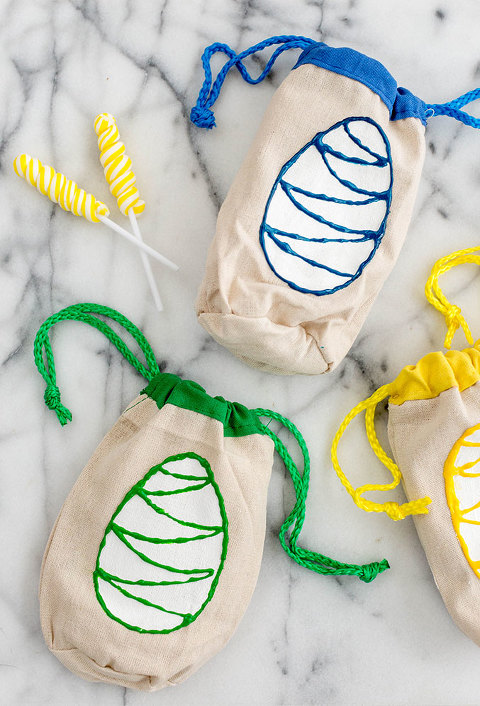 To pull it all off, grab the free printable template and craft tutorial over on Oriental Trading, fill your finished bags with candy, and hide the "eggs" around your home, yard, or church lobby just as you always have with the tiny plastic variety. Are you game to give this upgrade a try at your own Easter celebration? Get all the DIY details here and tell me in the comments below what your favorite springtime candy is.