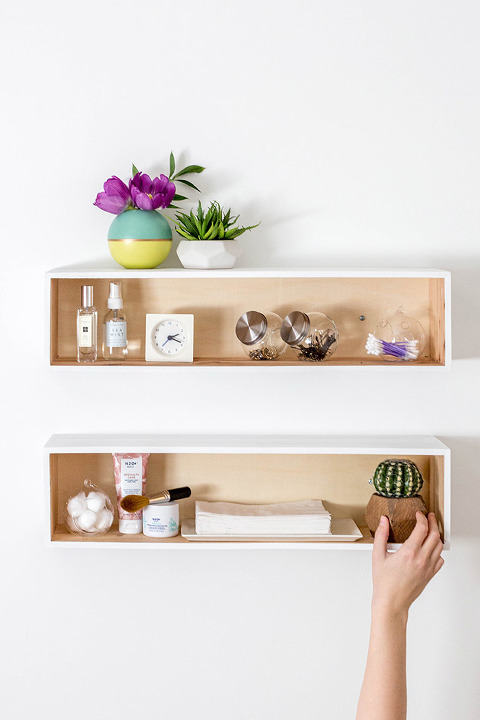 Before moving from our pint-sized townhouse in Lynchburg to our single family ranch here in Waynesboro, Virginia, John and I rarely entertained overnight guests. Both of our families lived in town, and most of our friends did, too, so we never really felt the fact that we lacked a proper guest room.
But now that we live "out of town," an hour and a half's drive from family, we've needed to rethink our guest accommodations. My parents have both come to stay, as has my sister, and we've even had the occasional friend drop by for a night or two. Happily, our new-to-us home has the perfect number of bedrooms to make my dream of a perfectly-outfitted guest room come to life.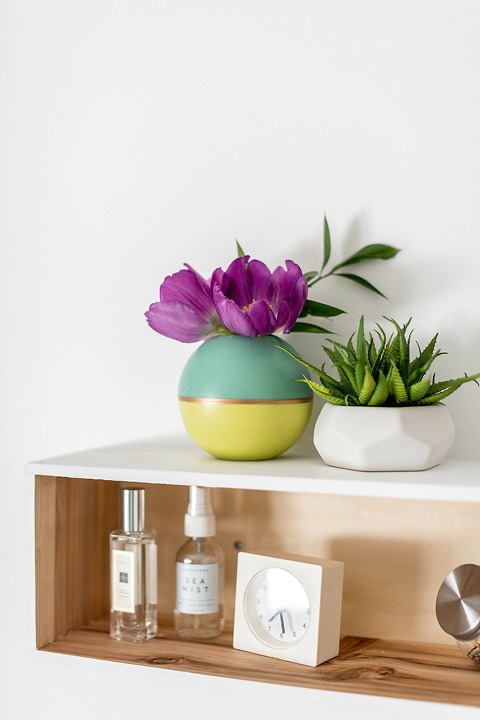 Our guest bedroom now sits across the hall from our own, and is just large enough for a double bed, nightstand, and a bookshelf that we use for extra sheets and towels. The room is maxed out with soft linen bedding, lots of table and floor lamp options for late-night reading, plus just the right amount of surfaces for playing host to overnight bags and travel accessories.
Since we never had a guest room before this house, I had to go through a bit of trial and error as we welcomed guests over. There was the time my friend Rachel came to stay when we found out the doors didn't latch (a fact we discovered when our curious cat, Tonks, was able to nose her way into the guest room while poor Rachel was trying to change post-drive), and when my parents came to stay and both had to ask for towels. Turns out that hosting guests requires more than just simply offering a clean bed to sleep in.
So, to help make sure our guests are well-cared for and so their every need is considered, I partnered with Oriental Trading to create a set of guest room-inspired Wall Cubbies that serve as the perfect grab-and-go spot for all those little travel necessities that guests might have left back at home. Although I hate to spill the secret, I think it's safe to say that you'll never guess what these shelves are actually made from.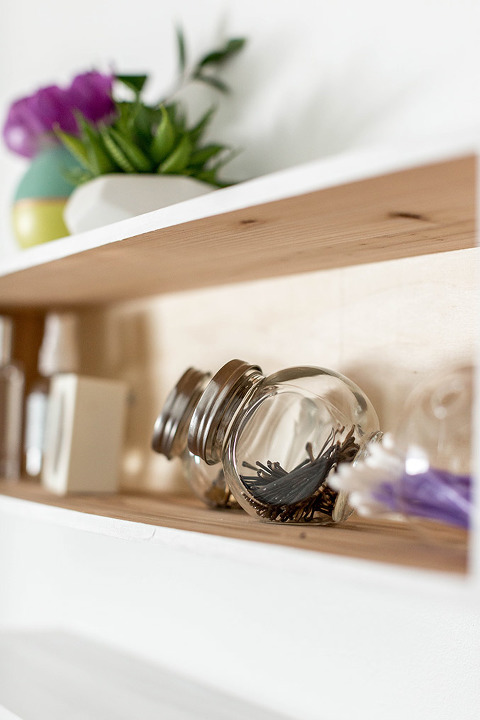 Pop over to Oriental Trading now to find out How To Make And Style DIY Painted Wall Cubbies for your own guest room, and tell me in the comments: what are your favorite ways to make guests feel at home?