* This post was sponsored by Duraflame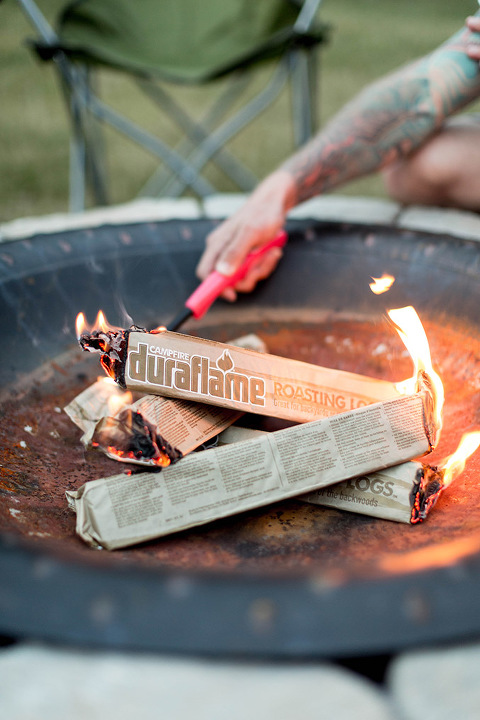 Today is an extra special day in my little world, because this morning I turned 31 years old! As soon as April comes around, I tend to get questions from friends and family asking how I'd like to spend my birthday. The answer is almost always the same: something ultra low key with just a handful of the people I love most. This usually involves things like a classic movie night, a wine and cheese dinner date in with everyone, or—as was the case this year—a simple gathering around our DIY fire pit in the back yard.
I've always considered myself a bit of an (unofficial) pyro. I could sit around a fire for hours and hours, flaming sticks in-hand, and there's almost no better smell on earth to me than bonfire smoke. So, in order to properly appreciate my birthday bonfire this year, I teamed up once again with the team over at Duraflame. We tested their Campfire Roasting Logs around the pit in honor of the occasion and, just like always, had the time of our lives.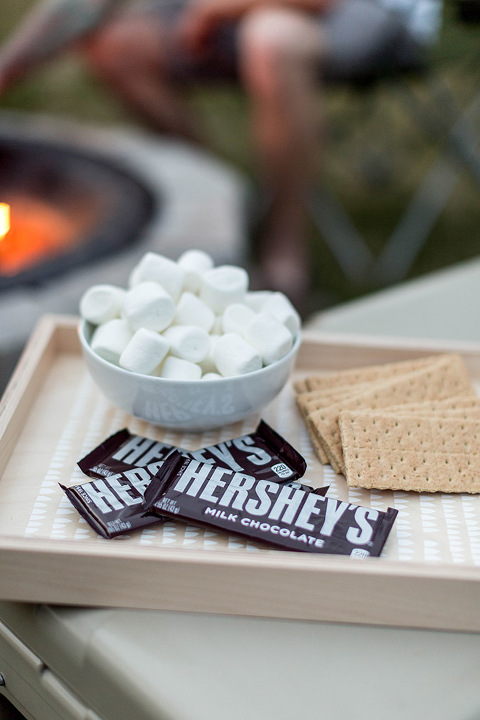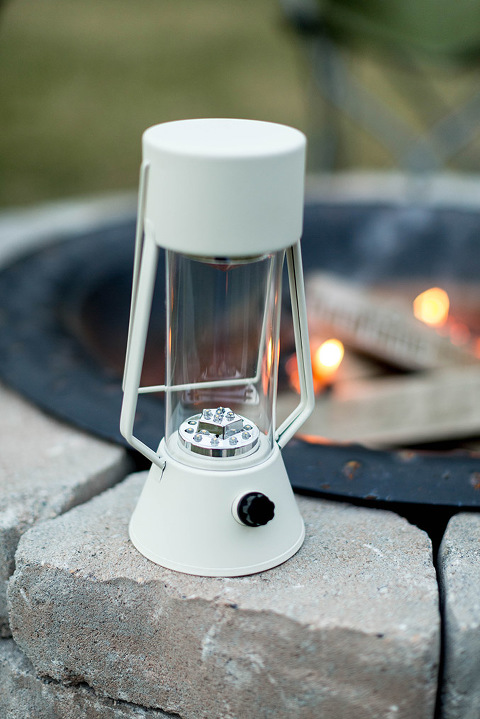 If you ask me, there's practically no better way to ring in a new year of life than gathered around a toasty fire, s'mores fixings in-hand, and good company all around. But, that said, in order to really appreciate this kind of party, it's important to do a little bit of pre-planning before plopping down in those camping chairs.
As John and I worked to set up our outdoor celebration over the weekend, we made sure to keep a running list of all the little precautions we took before friends and family arrived. Most of these bullet points below you'll already know, but sometimes it's good to hear things all over again, plus you might just learn something you didn't know before! Read on for the five main takeaways we came up with before lighting things up at my party.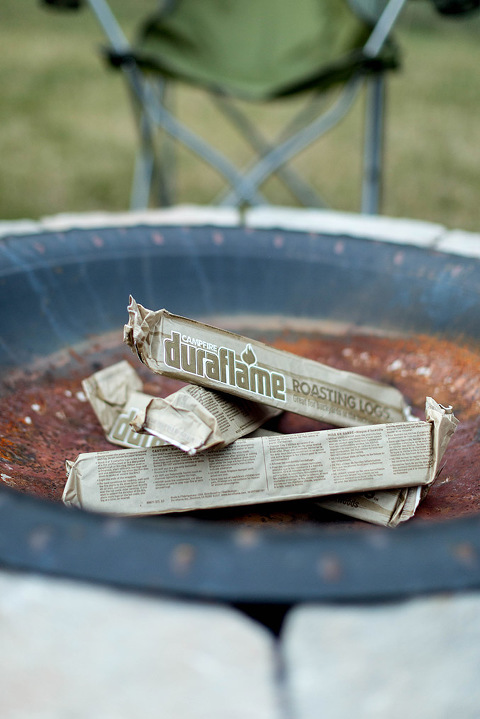 5 Precautions To Take Around A Fire Pit
Check the forecast: Of course, rain is never ideal for your backyard fire pit party, but windy conditions also offer enough reason to postpone. Heavy breezes have the power to blow fire-causing embers off into surrounding areas, so do your best to schedule your outdoor gathering on a clear, quiet evening.
Consider your combustibles: Beware of using pressure-treated wood in your fire pit. This type of material often contains harmful toxins that you and your pals definitely don't want to be breathing in. Better yet, save a tree and skip traditional wood altogether. Use Campfire Roasting Logs, which are made from 100 percent renewable resources (like real wood charcoal!) and are a USDA certified biobased product.
Light things up: If you plan to be relaxing around the fire pit after dark, make sure to have either a flash light or lantern around for easy nighttime maneuverability. Having a light source on hand could save you and your friends from after-dark falls and will make that hunt for extra roasting sticks much easier, too.
Clear is key: Make sure your fire pit and flames are at least 10 feet away from any other combustable materials. It may be second nature to look up to make sure there aren't any low-hanging branches, but it's important to look down and around, too. Before lighting your fire, scoop away loose branches and leaves so that you're left with a clear area around the pit, and don't forget to keep your fire's flames relatively low as well. There's no need to have an extra tall fire since roasting treats really only requires embers.
Water works: It, of course, goes without saying, but always (always!) have a bucket of water and/or hose within reach just in case the fire gets out of hand or someone gets a little closer to the flames than they should. You probably won't have to use your water source for emergencies, but as they say—it's better to be safe than sorry.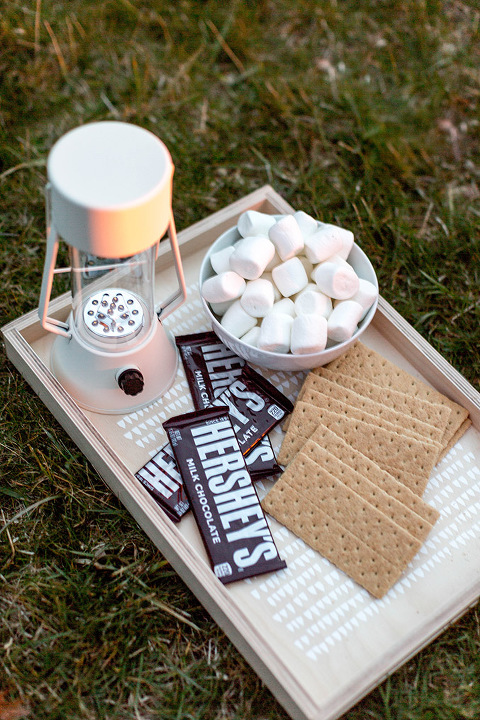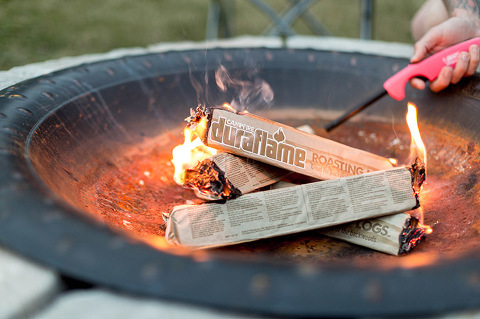 As a generally anxious type of person, I need to think way ahead in order to really enjoy myself at any type of gathering or party, and this weekend's birthday fire pit soirée was no different. Happily, because John and I had planned through all of the "what ifs," I was truly able to relax knowing that we were covered for almost any kind of uncertainty. The only thing I had to worry about catching on fire was the marshmallow on the end of my stick—and that's something I don't mind mulling over any day of the week.