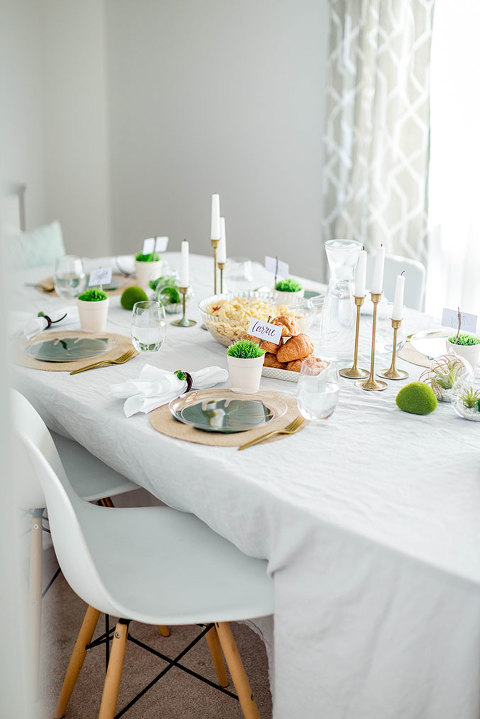 I am so excited to finally reveal the entire Pantone-inspired luncheon tablescape I created for Oriental Trading Company! I snuck in a few peeks a couple of weeks ago when I shared my hack for doubling deli pasta salad, but now the entire collection of posts is officially live, and I can send you on your merry way to check them all out, one by one.
This was actually the first entertaining feature that I was able to pitch and execute since deciding to rethink how I conceptualized things for the blog back at the beginning of 2017. In years before, as you know, I typically went really bold and colorful with my parties, but this season I'm trying to be more intentional about a classic, neutrals-based look. This new aesthetic suits my current lifestyle, which is centered on investing only in things I know I'll love long-term rather than for a single season.
Click over to Oriental Trading to see my feature all about How To Style A Green Pantone-Inspired Luncheon, and continue scrolling for a few behind-the-scenes tid bits, plus extra links to individual DIY tutorials.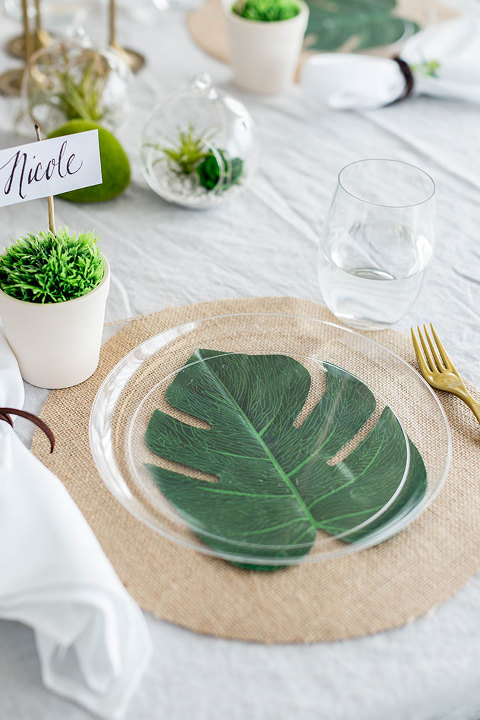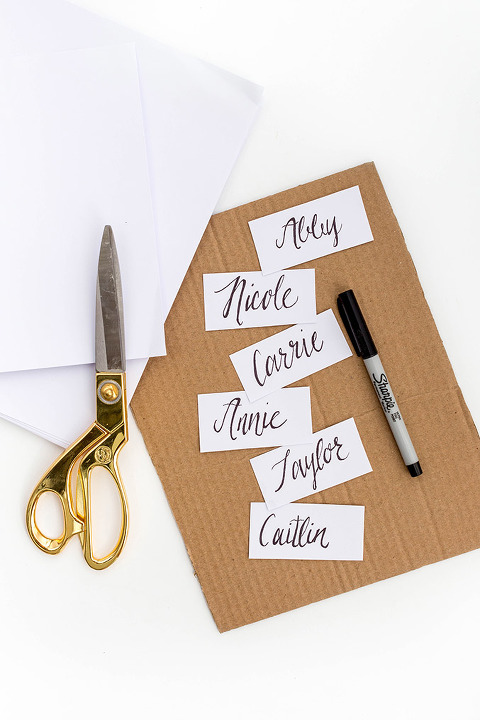 The tutorial I came up with for DIY Leafy Burlap Place Settings truly takes just 30 minutes (if that), and feels so sophisticated despite the inexpensive materials I was able to use.
My favorite DIY project to come out of this collection though is the set of DIY Grassy Placecard Holders. When I create placecards for the blog, I love to get creative with the names I use and display. This go around, I decided to pay homage to my team mates over at Glitter Guide. It was fun to think, even just for an imaginative moment, that our team could all be in one place since we're all scattered across the United States—from Annapolis and New York, to California, Nashville, and right here in Waynesboro, Virginia.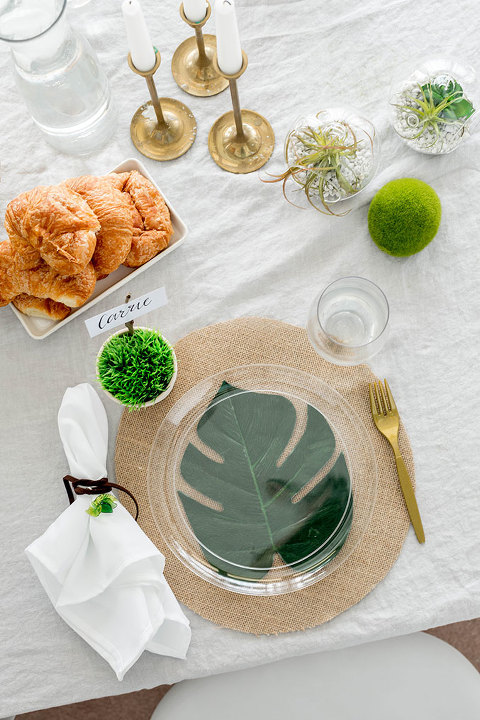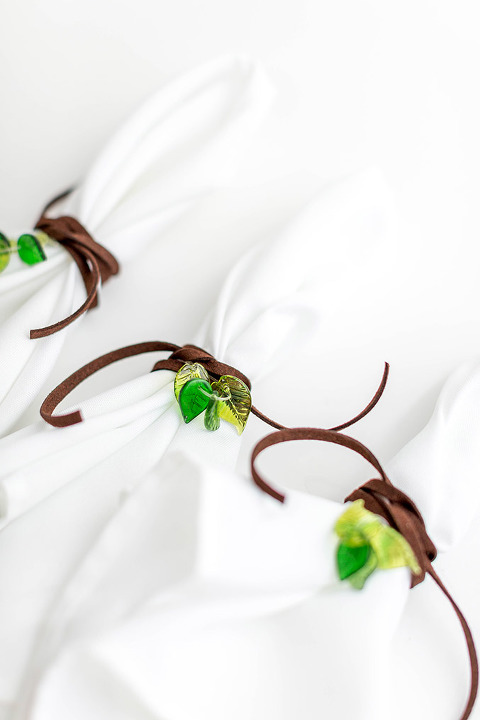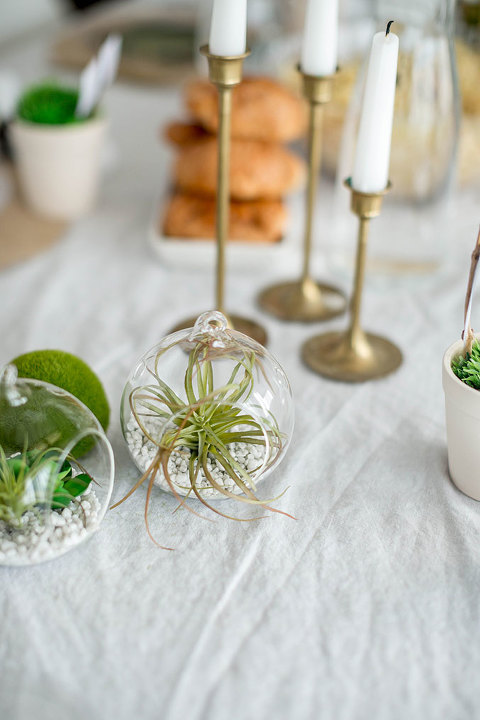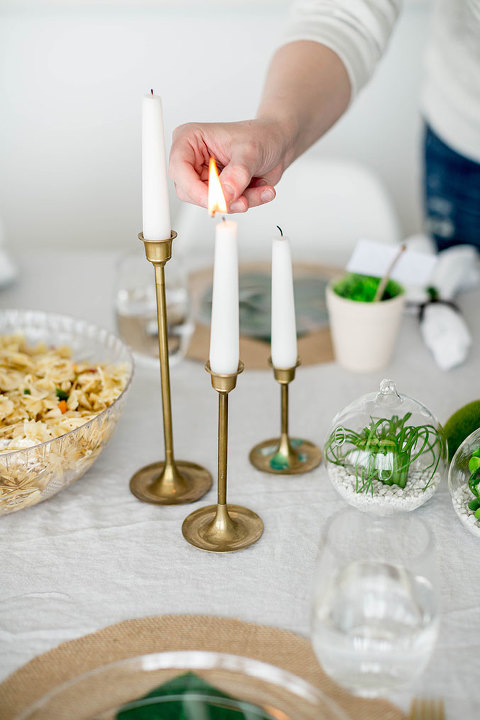 I'm also pretty partial to the DIY Leafy Beaded Faux Leather Napkin Rings I created for this green-inspired luncheon. I am so drawn to organic, wrapped textures right now, so these beaded napkin rings felt just right. I love that they can be customized to any style and color palette you want, too!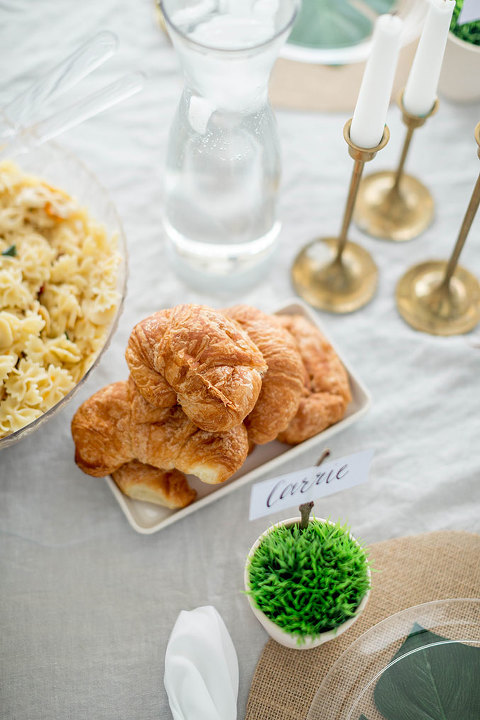 Hop over to the Oriental Trading blog to see so many more photos, plus the breakdown behind everything you see displayed here in my teaser post today: the full tablescape story and tutorials for DIY Leafy Beaded Faux Leather Napkin Rings, DIY Grassy Placecard Holders, and DIY Leafy Burlap Place Settings. Here's hoping you'll soon feel inspired to throw a Pantone-inspired party of your own this spring or summer!