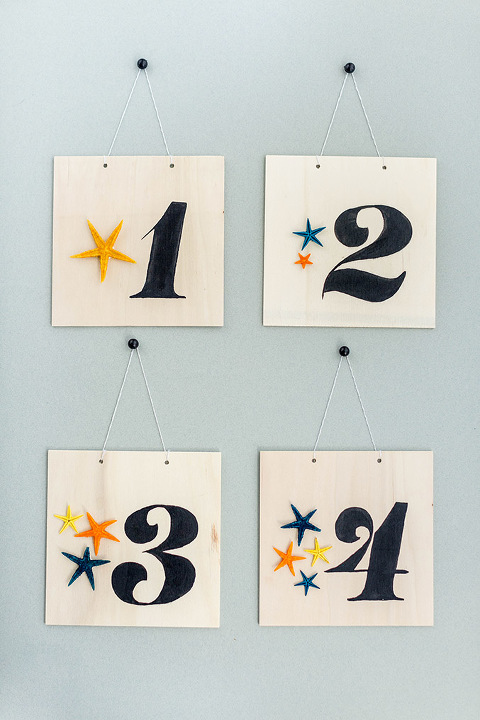 Although I have no formal background or training in graphic design, I'm a sucker for great fonts and lettering. I've always been especially drawn to retro, boxy typefaces, so in the process of creating this DIY Numbered Starfish Art project for Oriental Trading, I couldn't help but choose a mid-century style font for my printable template.
I wanted something extra bold, ultra edgy, and something that would make those numbers jump right off the wall. In the end, I think I was able to find the perfect silhouette for these pieces of wall art. So perfect, in fact, that I'm wondering how I could rework the child-focused project for my adult state of mind! Coastal themed house numbers, perhaps?
Leave your alternative ideas in the comments below, and be sure to check out the full tutorial with printable for my DIY Numbered Starfish Wall Art over on Oriental Trading now. What are your favorite types of fonts and graphics?