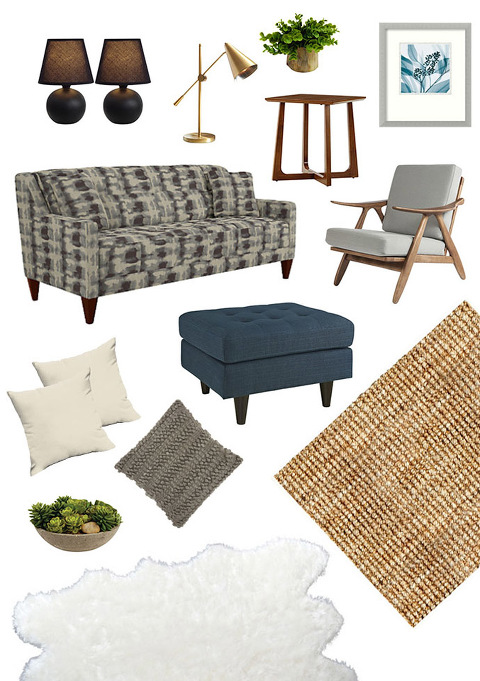 BIG news, guys! Right this very moment, I'm frantically running around the house getting ready to hit the road for a major trip and event. I'll be taking part in this season's Design Dash competition with La-Z-Boy down at High Point Market in North Carolina!
In case you're new to the Design Dash (see a video from last year's competition here), it's a multi-day event hosted by La-Z-Boy where a small group of bloggers each works to design and style individual spaces using gorgeous goodies from the brand's showroom at Market. The entire competition will be documented on camera and the final individually designed spaces will be posted to their site afterward for all of you to see and weigh in on. To say that I'm nervous, excited, giddy, and FREAKED OUT would be a gross understatement.
The very, very good news though is that I'm not doing this alone. I'll be taking part in the Design Dash as one half of a team alongside my fellow Glitter Guide editor, Caitlin Kruse. Caitlin is an incredible interior designer and I'm so thrilled that the two of us will have the chance to combine our design aesthetics—plus that of the Glitter Guide brand, of course—in order to pull off a room makeover that hopefully knocks your socks off. The mood board you see above is a semi-sneak peek of some of the design ideas we were tossed around behind the scenes as a team, although we did end up going in an entirely different direction in terms of colors and patterns, so there's still lots to imagine and see.
First up this morning, I'm headed to our hotel in Winston Salem, North Carolina, where I'll be meeting up with Caitlin, our hosts from La-Z-Boy, and the rest of the Design Dash bloggers, so be sure to follow along with me on Instagram to see snippets from the event. You'll be able to peek in on our shenanigans through the Glitter Guide feed, too, and check the La-Z-Boy Facebook page for even more. Wish us luck!