Although I'm officially out of the office to compete in La-Z-Boy's blogger Design Dash (more on that BIG news here), I wanted to quickly pop in and share a few tricks I've recently discovered for finding design inspiration in everyday life. If you're anything like me, then scrolling through Instagram is just that—a daily routine—but did you know that the social media platform can do a lot more for you beyond simply filling those lazy minutes throughout your day?
Essentially, the latest update to the platform (namely "Saves") allows you to treat Instagram like you do Pinterest. Simply tap the little flag under photos that inspire you most, and the image is saved to a secret feed within your Instagram profile that only you can see. This allows you to bookmark images that speak to you for a particular reason—maybe because you like a certain piece of furniture, or you fell in love with a particular paint color. Whatever the case, you can now save these photos for future reference when working to design a space of your own.
Take this one below by @sarahlynnlong for example. I loved the rich colors of the woodwork and the elaborate moulding. That evergreen sectional completely stole my heart, and I love the industrial vibe of the chandelier and marque style letters, too.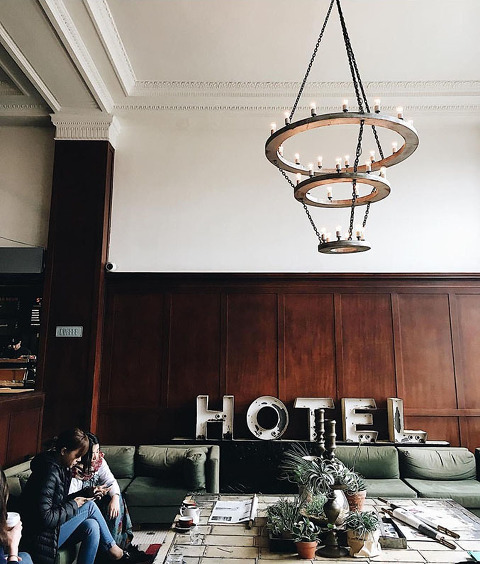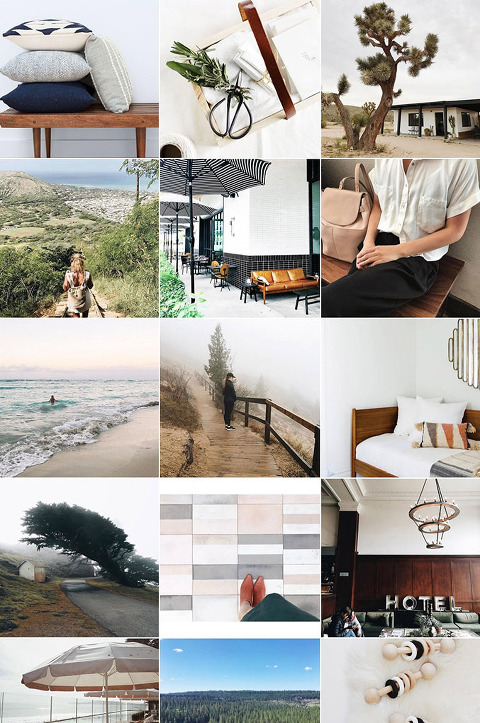 Having these types of extra enticing photos—like those in the screenshot of my secret Saves feed above, and the pile of pretty @the_citizenry pillows below—saved in my Instagram account keeps me from filling my camera roll with messy screenshots, plus now I can easily reference them when I'm looking for room makeover motivation on a whim.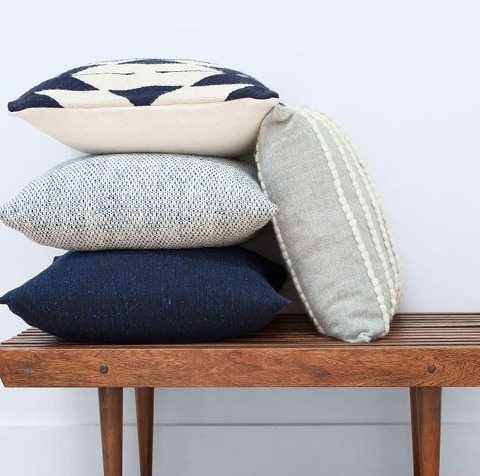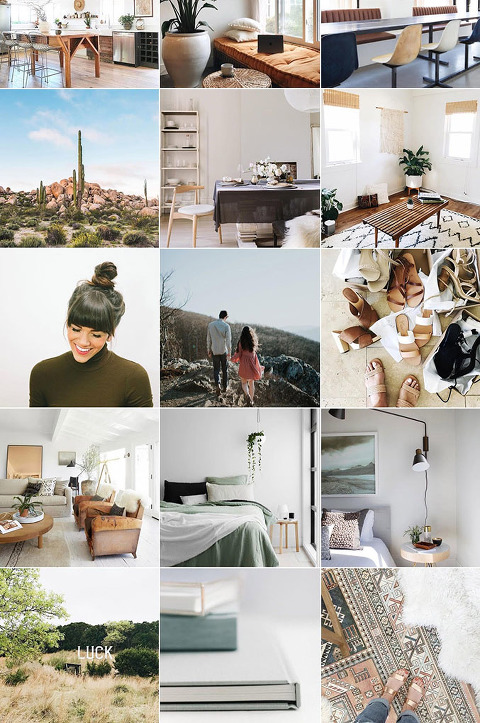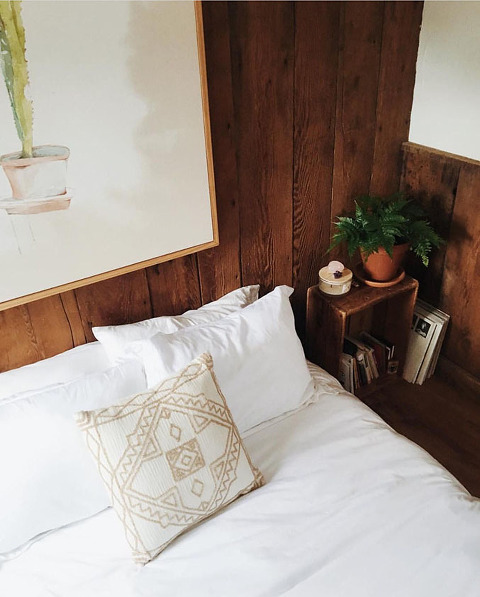 That shot above by @maestier really caught my eye because of the dark wood paneling, white bedding, and boho details. I remember saving it to my feed one morning while scrolling through Instagram before even getting out of bed—it's so easy! This Instagram image below by @tessaneustadt of a room makeover designed by @melburstin for @em_henderson was another one of those moments that I just had to file away for future home styling reference.
By the way, I've listed the full collection of links to those Instagrammers featured in today's post at the end of the feature in case you're looking to add a few new accounts to your feed for interior inspiration.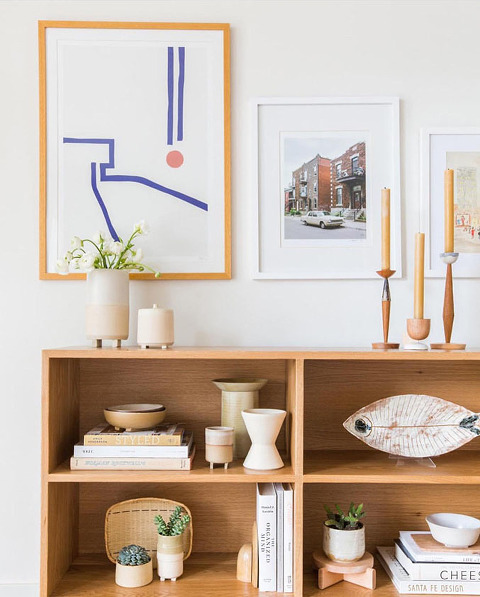 Have you put this feature to use yet? Give it a try! Consider getting into the habit of saving favorite Instagram images without even looking at your secret feed all at once for a while. In a week or two, check the full collection of your saved images to see what has been inspiring you lately—you just might be surprised to find out what your unconscious aesthetic looks like these days.