*This post was made possible by La-Z-Boy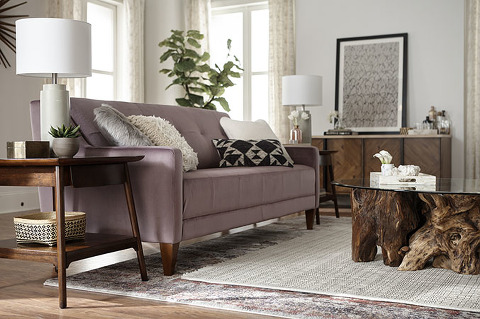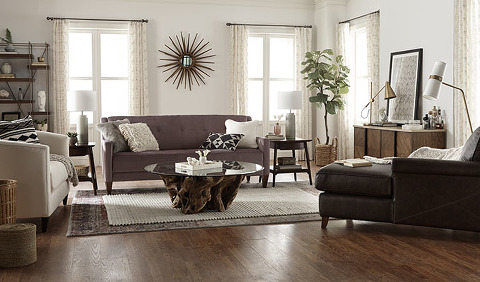 It's finally time to reveal the space that my Glitter Guide teammate, Caitlin, and I designed for this year's Design Dash! I introduced you to this project, which was hosted by La-Z-Boy and led by HGTV personality Kelly Edwards, a couple of weeks ago, but now that the main event is behind us and the contest is live, I'm back to divulge details from the day—including two videos and lots of photos.
Before I get too deeply into things, I wanted to mention that I'm sharing all about the design process and what Caitlin and I were thinking in terms of inspiration over on Glitter Guide this morning. Here on Dream Green DIY, though, I'm offering a candid peek into the 2-day event, which all unfolded down in North Carolina at High Point Market.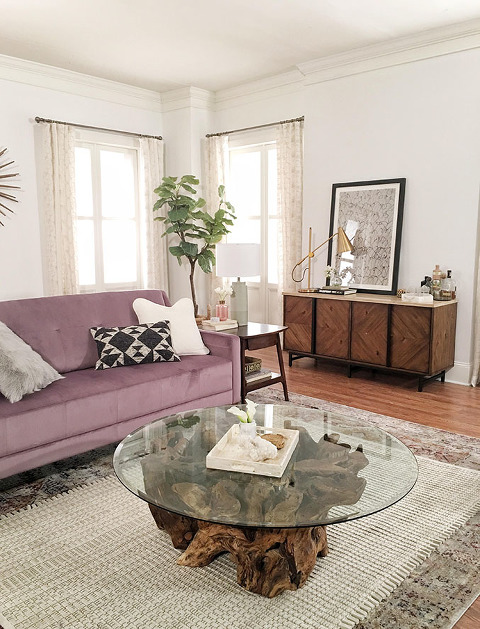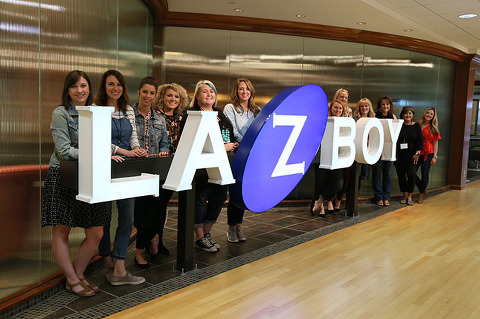 Although Caitlin and I have worked together at Glitter Guide for almost five years, we had only met in person once before the Design Dash. Our team is all remote, so we're rarely in the same place. Suffice it to say, when Caitlin forwarded the invite from La-Z-Boy to me and asked if I wanted to team up with her to tackle the 2-day room design, it took barely any time at all for me to heartily agree.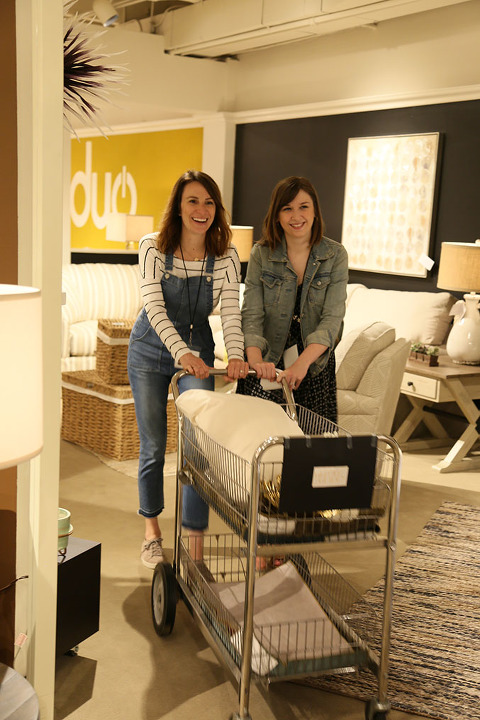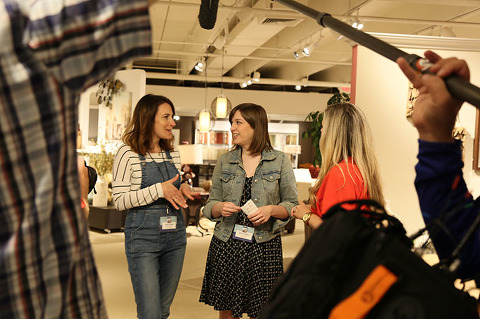 The concept—though intimidating—was fairly simple: eight bloggers, who La-Z-Boy had hand-picked beforehand, would be unleashed in the 2-story La-Z-Boy High Point showroom to gather accessories and furniture for a room makeover, and then the following day would consist of a full room styling event at a nearby photo studio. That's right! None of the rooms you'll see today are real—they were all put together in artificially-lit bays. Oh, the power of photography and studio lighting…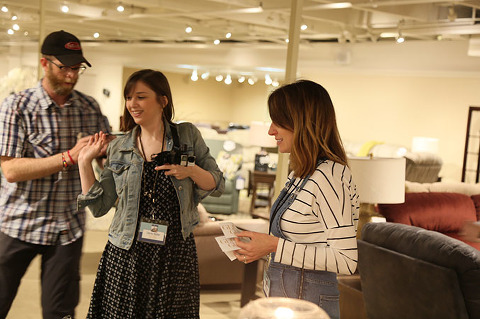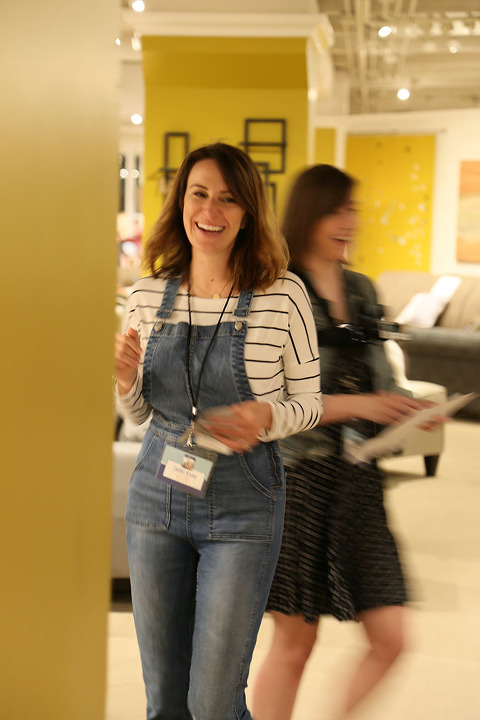 As you know, Caitlin and I had agreed on a scheme for our Glitter Guide-inspired room beforehand, and we had even created a mood board to keep us on track during the "Dash" on day one. I was wildly nervous before our 1-hour rush to tag 50-max items in the showroom for our space, but it turned out to be a pretty easy process. I think having our mood board printed and handy kept us focused and deterred us from over-grabbing.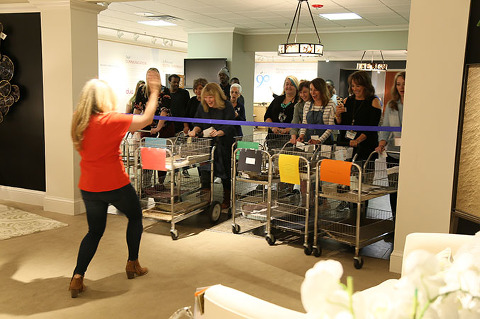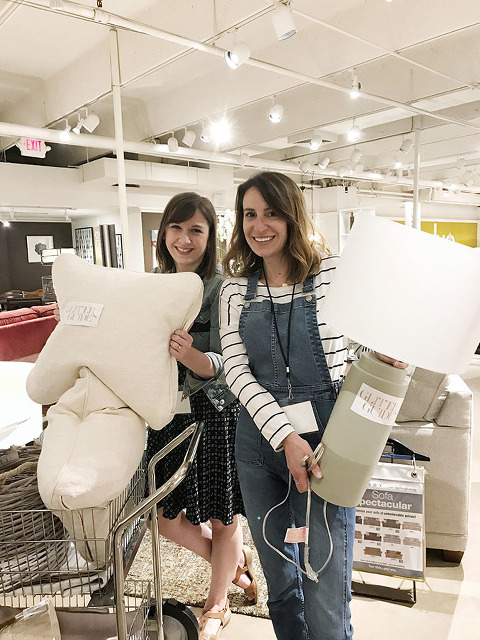 One thing I haven't really mentioned yet is the fact that the entire thing was being filmed. A camera crew tracked all eight of us as we dashed around the showroom pulling our chosen items, and at one point during the mad rush, I was asked to wear a camera strapped around my chest for a cool point-of-view type shot. You might be able to tell that I'm trying to hide the camera and straps with a pillow in the iPhone shot above.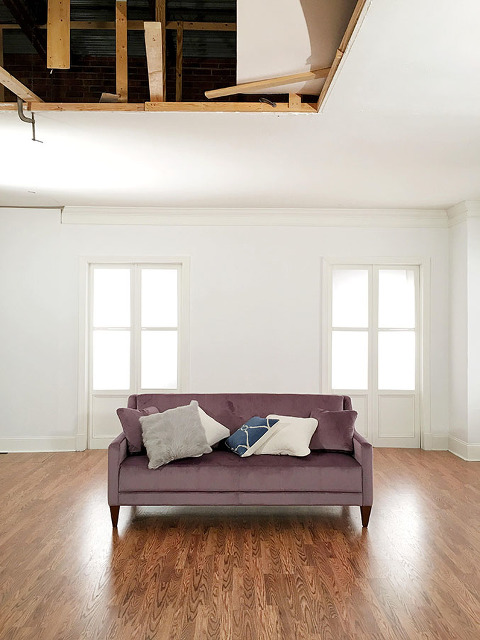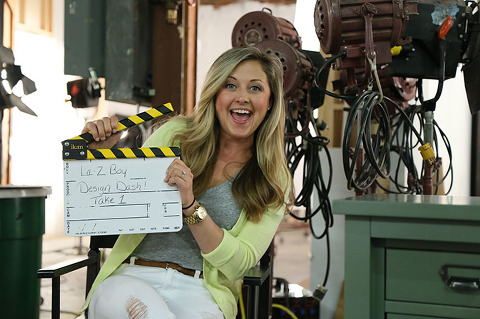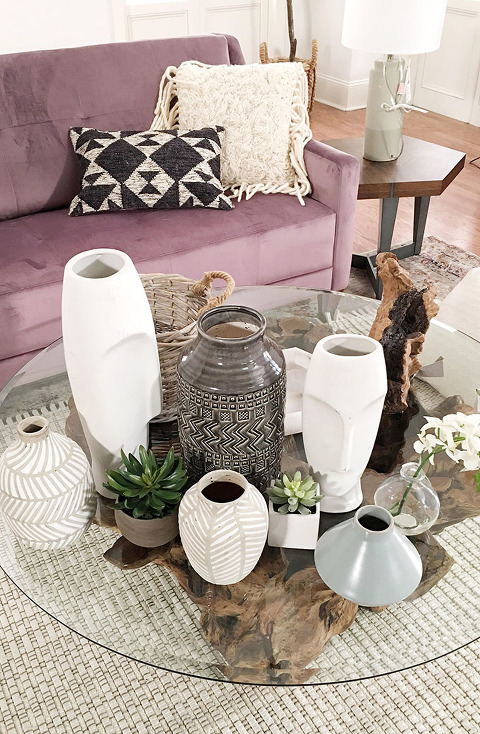 The following day was all about bringing our vision to life. Again, you can learn so much more about our design inspiration and direction over on Glitter Guide today, but the general idea was to build a chic boho space around the lilac-colored La-Z-Boy sofa that Caitlin and I chose.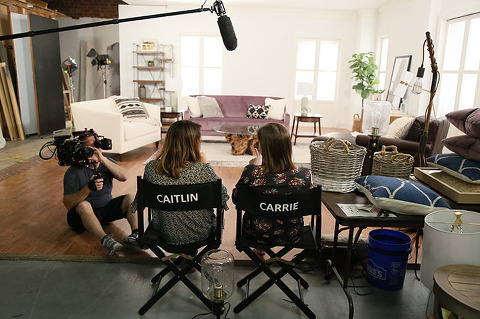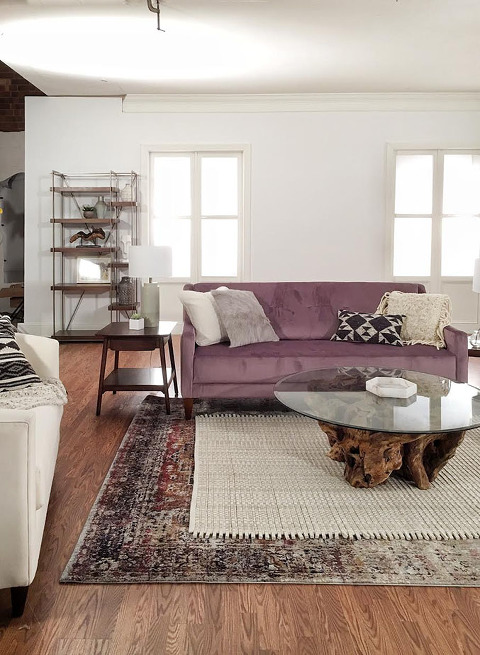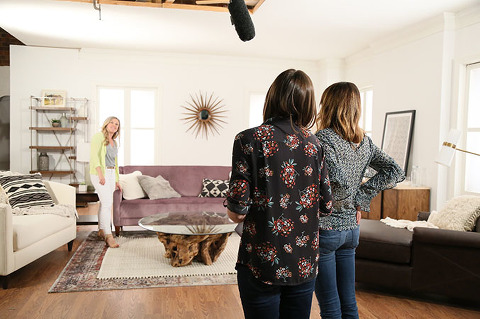 Not wanting to distract too much from that centerpiece seating, we focused on arranging neutral accents, furniture, and lighting to pull the room together, and made sure to have lots of cozy textiles throughout to inspire an extra inviting, easy living vibe.
A few favorite pieces that we managed to tag before anyone else in the showroom? That stunning white and gold floor lamp by the leather chaise lounge, the cool live edge tree stump coffee table, and the gorgeous wood and marble console table.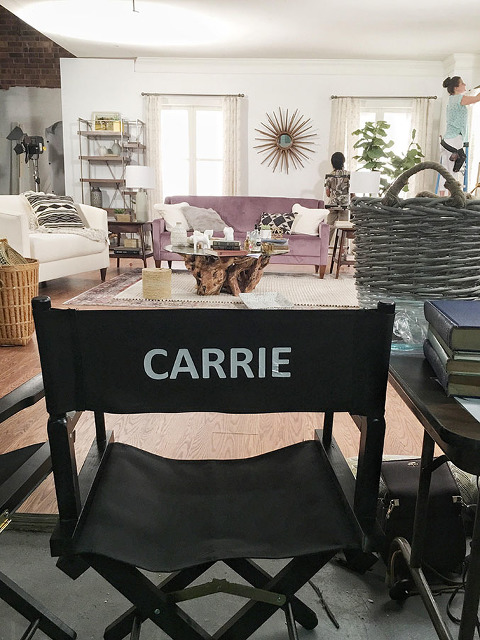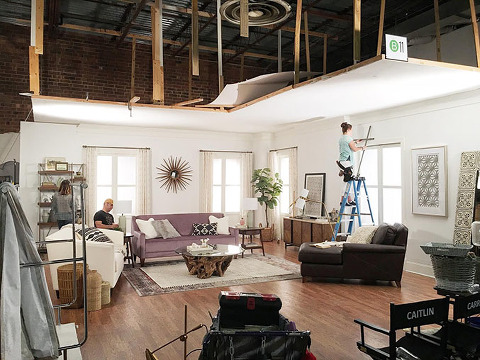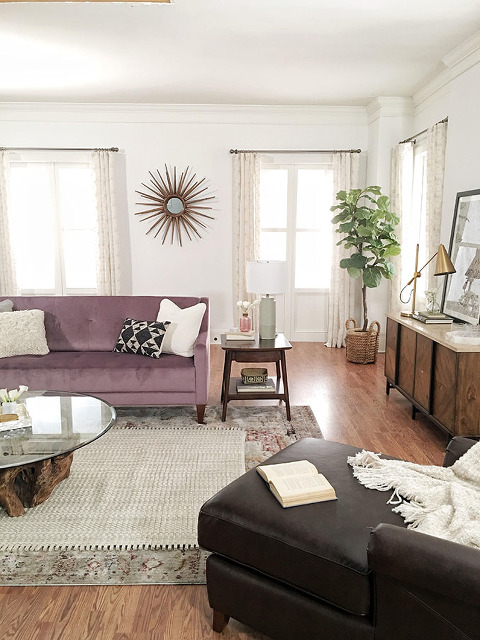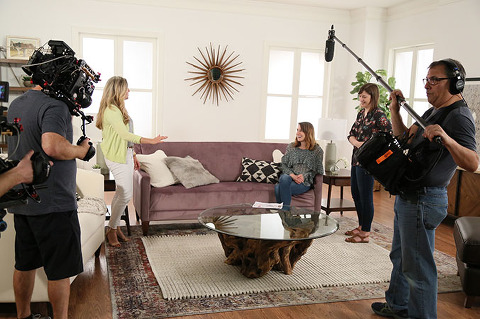 Caitlin and I had about four hours to pull the entire space together and, despite the fact that we needed every minute of it, we both kept our cool and managed to get the room juuuuuuuust right within the allotted time frame.
Lamps were placed, swapped out, and adjusted, seating was nudged a few inches this way or that, and the back bookshelf was re-styled about three times before it felt like we had nailed it, but there wasn't a single disagreement because it turns out that Caitlin and I have nearly identical design instincts. She was a dream to work with (have you seen her bedroom makeover for the One Room Challenge?!).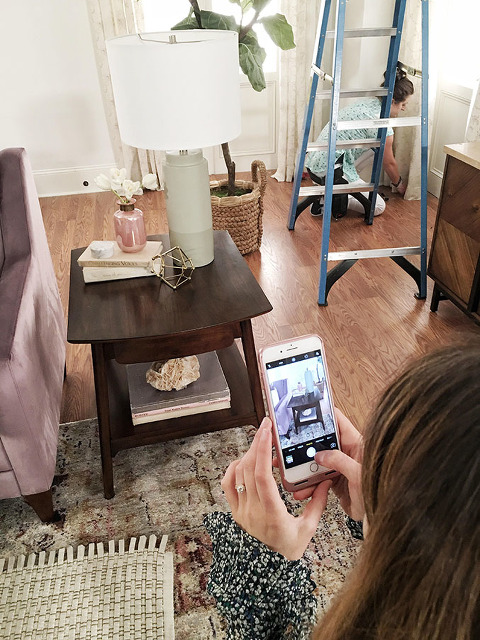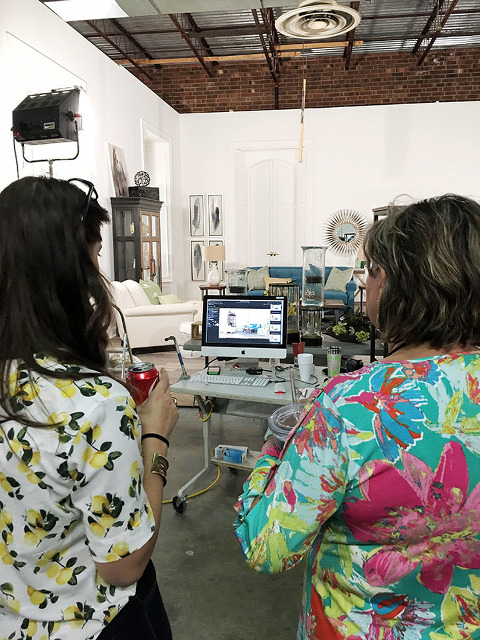 While we were working like crazy to perfect our own bay, the other six bloggers were doing just the same. Caitlin and I made it a point to wander around and offer our support to the others whenever we could (that's Debbie Westbrooks from Refresh Restyle pictured up above). It was so fun to cheer each other on!
I think one of the best parts about the whole process was that it didn't really feel like a competition. We were all gushing over each other's spaces, and not a single bay looked like another. There was so much variety and everyone totally killed this challenge—in all the very best possible ways.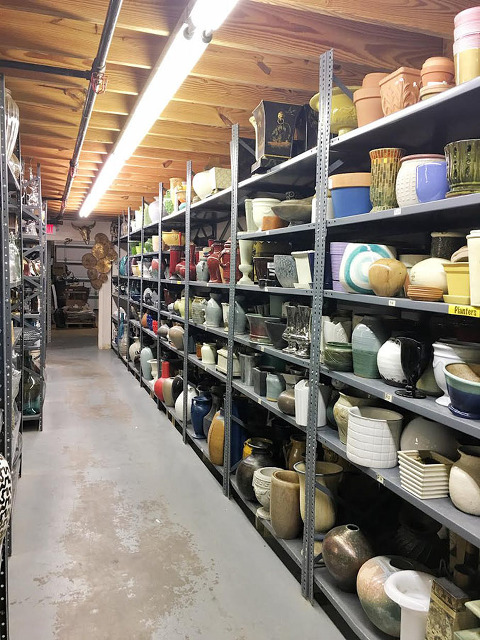 The final phase of the challenge was a 20-minute timed trek through the photo studio's massive prop room, which you can see in (very) small part pictured above. We grabbed vintage coffee table books, a few other table lamp options, vases, vessels, bar cart accessories, and so much more. That armload of stuff ended up being the finishing layer our room needed.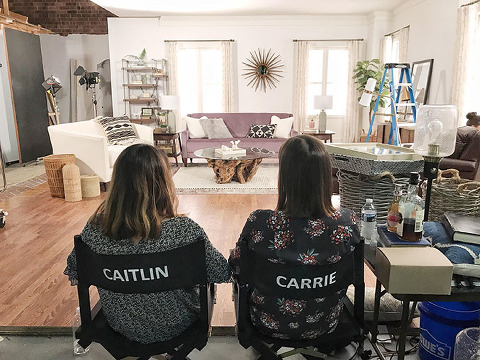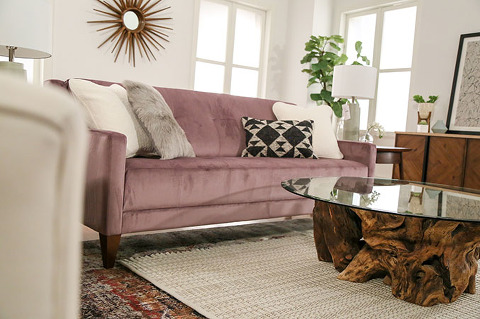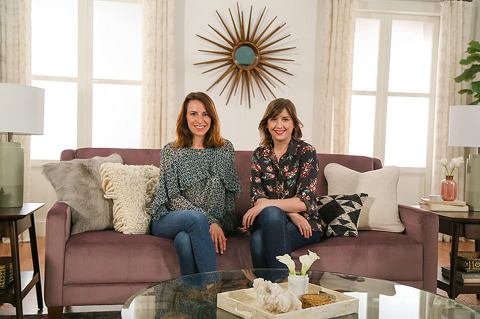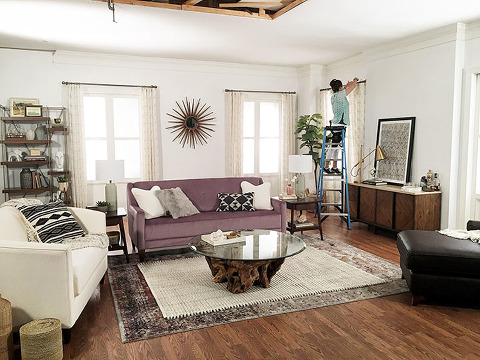 To round out the whirlwind trip, we had a quick visit from hair and makeup artists, who made us camera-ready for our final interview, and then we shot a few headshots for the Design Dash website. Completely styled images of our room were snapped by the pro crew once our part was done, and then we were all whisked back to our hotel in Winston-Salem to enjoy a fun catered dinner at the Kimpton Cardinal.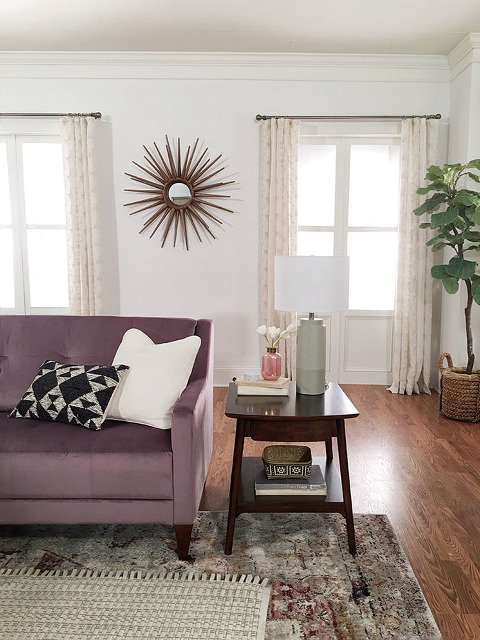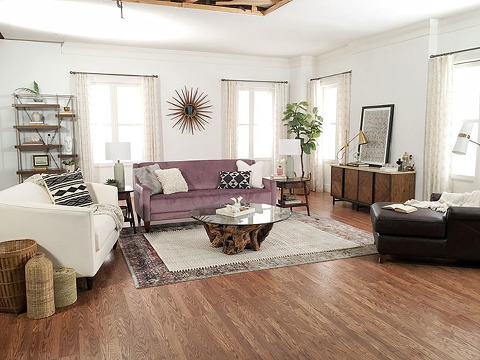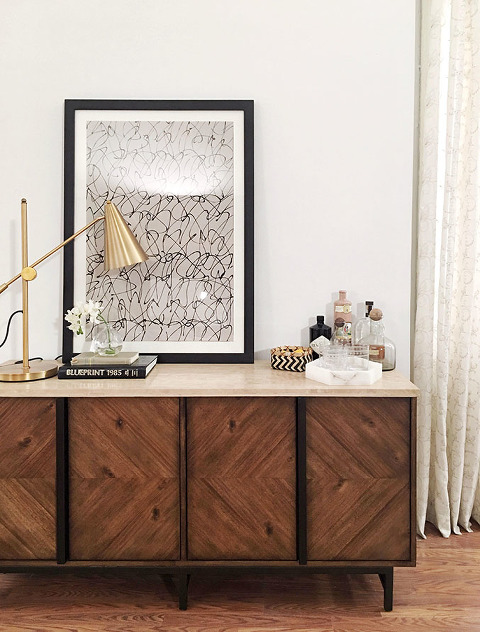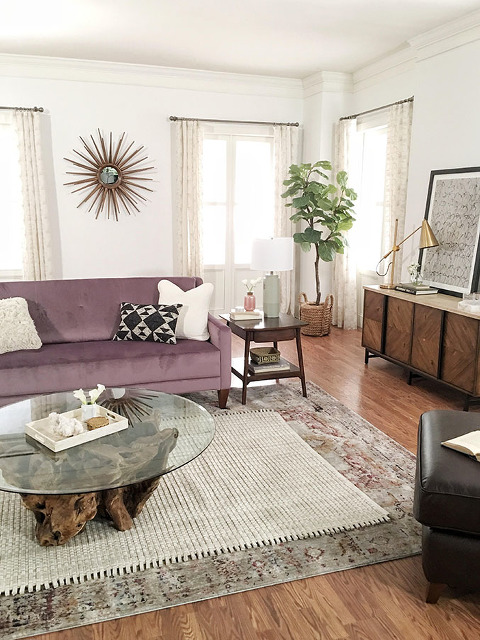 And that's it! The hard part is over and we can finally revel in the incredible memories from that day, not to mention all of the fun photos and videos courtesy of the La-Z-Boy team. I'm so thankful that I decided to step outside my comfort zone to travel for the event, and am even more grateful to have had the chance to work in person with my pal and coworker, Caitlin.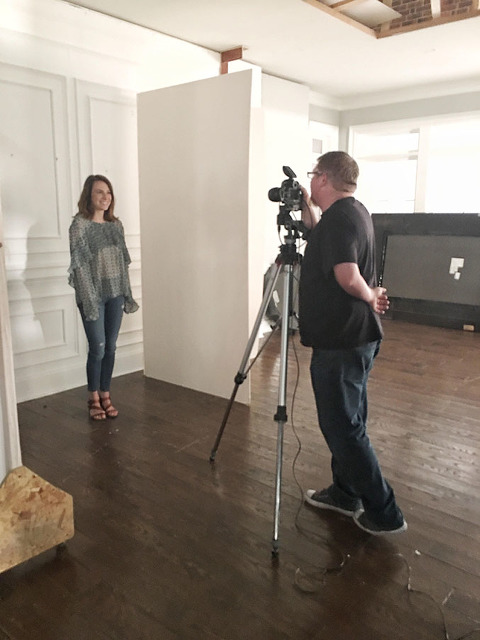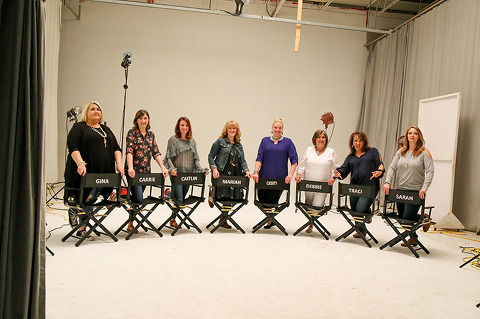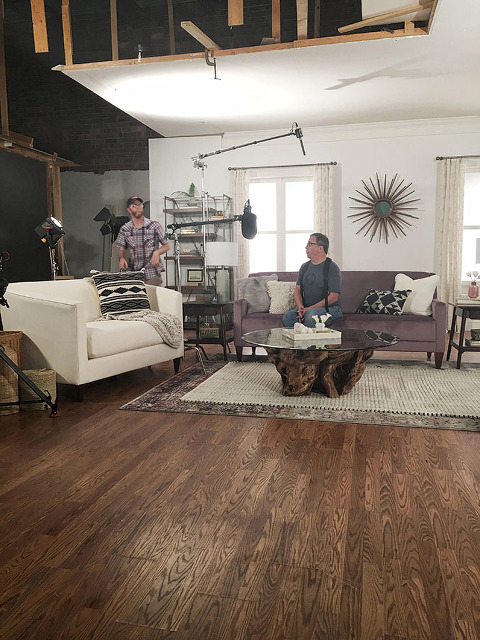 Click "Play" on that video above to see our full interview and to learn just a little more about our experience. We also chat about what it was like to 'Dash' around the showroom and what surprised us most about the whole experience.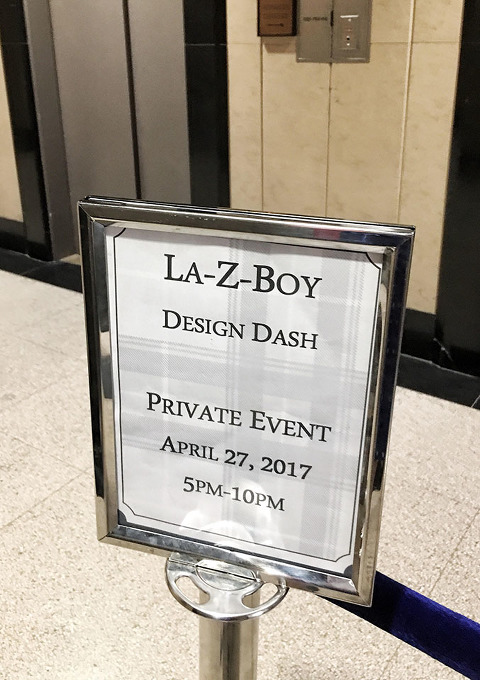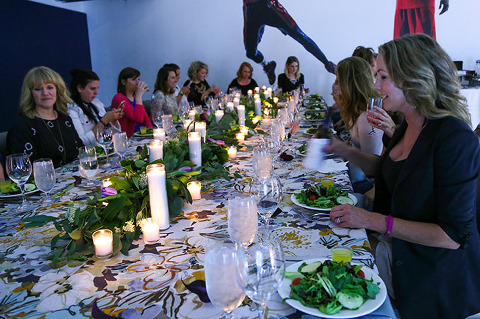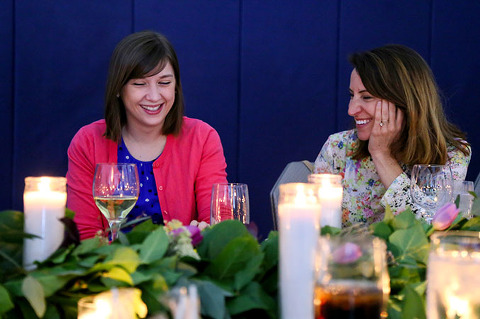 Now, for the BIG request. With voting now open on the La-Z-Boy Design Dash website, we'd love to get your support with a vote for our made-over space. You can click right here to show our room some love, and you'll also be entered to win $15,000 worth of goodies to make over your own space at home—good luck!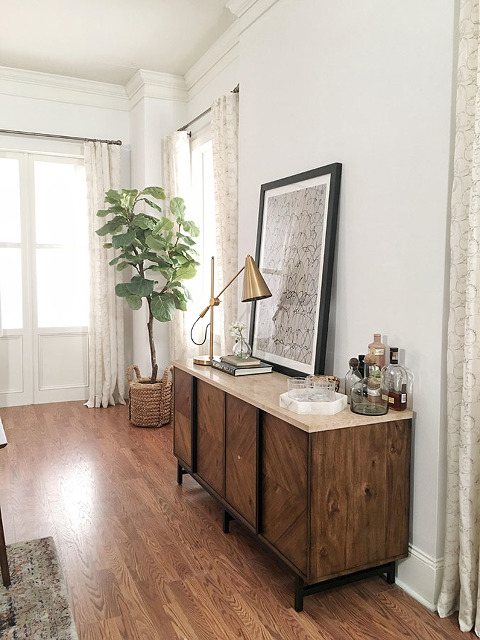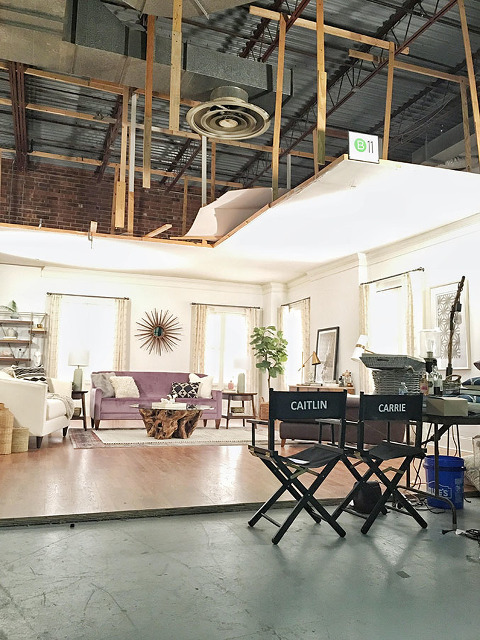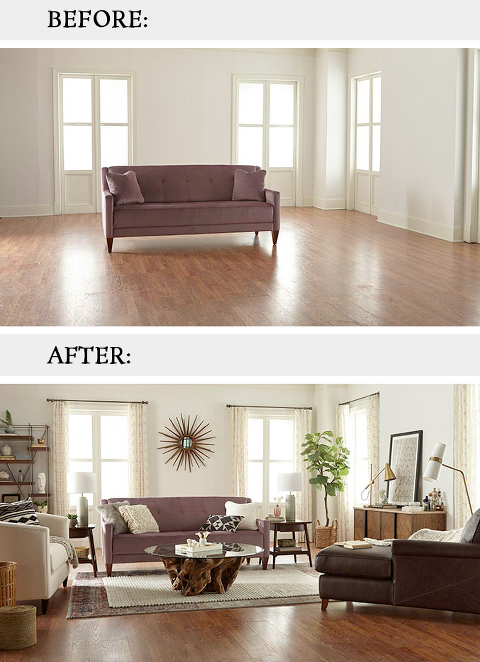 (iPhone images by Carrie Waller, professional photography and videos courtesy of La-Z-Boy)