*This post was sponsored by Duraflame

When we first toured our current home as prospective buyers back in 2015, it was pretty clear that the biggest compromise was going to be the yard. Our lot is undeniably tiny, and we're awfully cozy with our side, back, and diagonal neighbors. That said, John and I were moving from a townhouse to a single family home back then, so even the tiniest patch of grass was going to be an upgrade from the paved parking lot we were used to.
We've worked really hard to maximize the potential of our small back yard in the past year and a half since moving in, and I'm happy to report that John and I have enjoyed every minute of it. With the help of generous family members, we've excavated overgrown gardens and added in serene zen-like landscaping that better suits our style, and we've planted a few trees in hopes that we can gain back a bit more privacy over the next decade.
Another big thing that we added ourselves to help give our tiny outdoor living space usability is a fire pit. This was such a simple project to pull off (really!), and it has been a blast firing up the flagstone pit whenever the mood strikes. This season, I'm teaming up with Duraflame again to share a recent new recipe that has given fresh joy to the thought of hosting a fire pit party: homemade Rice Krispies Treat™ S'mores.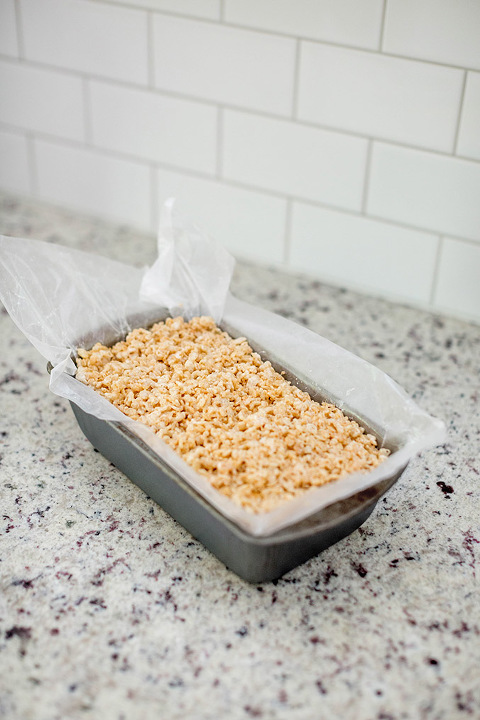 Rice Krispies Treat S'mores
*Makes about 12 s'mores sandwiches
6 cups Rice Krispies™ cereal
2 10 oz. bags marshmallows
3 tablespoons butter
3 Hershey's chocolate bars
Melt the butter in a large pot over medium-low heat. Once melted, dump in 1 bag of marshmallows and stir into the melted butter. Continue stirring the marshmallows until completely dissolved, then remove from the heat. Pour in the Rice Krispies cereal, 2 cups at a time. Stir to combine until all 6 cups of cereal have been incorporated.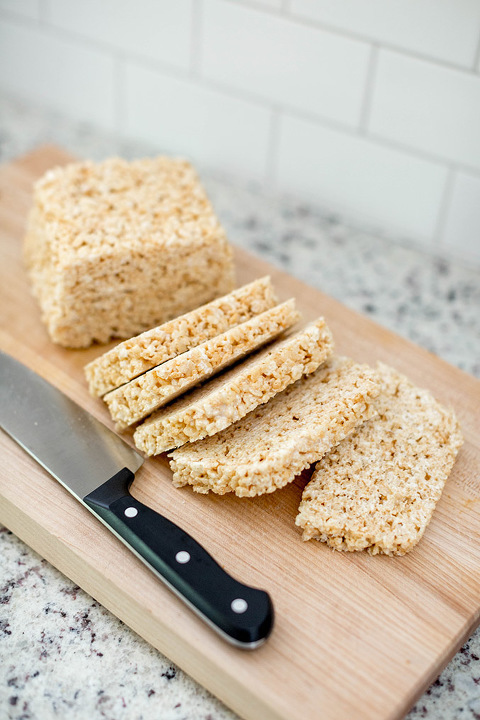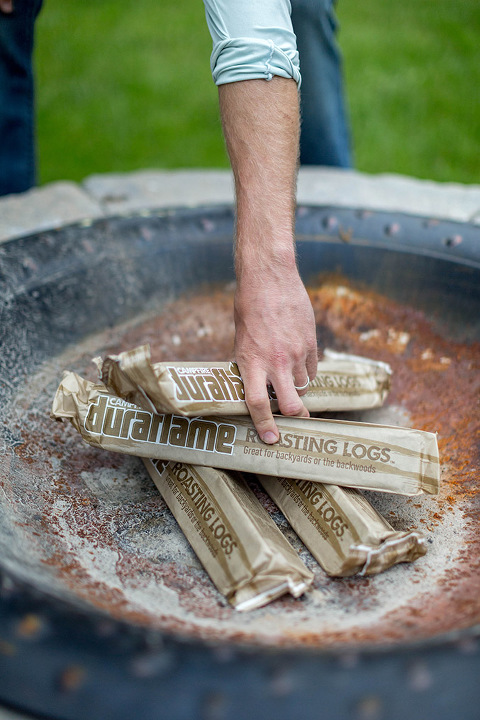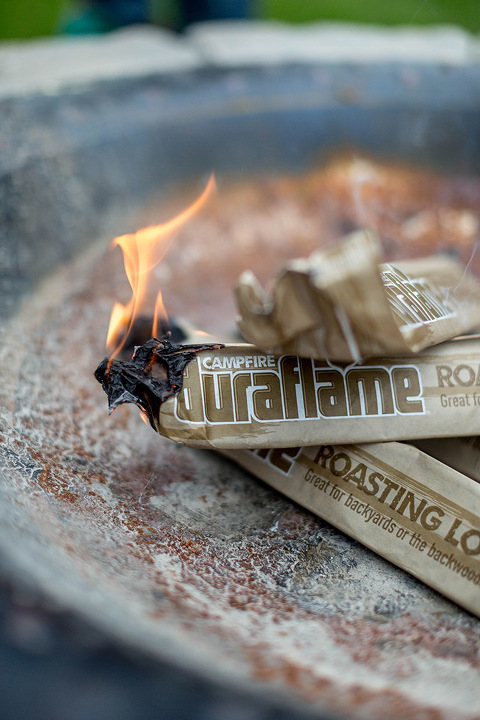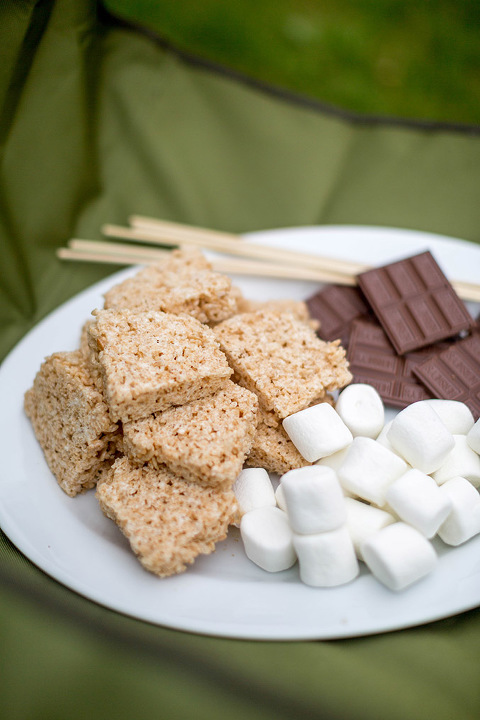 Dump the mixture into a bread pan lined with wax paper. Press the top down with more wax paper (or your finger tips) to form the shape, and then allow to cool. Once completely cooled, flip the "loaf" of Rice Krispies Treats™ onto a cutting board, and slice into thin squares like bread. Refrigerate the squares for one hour to stiffen them up a bit.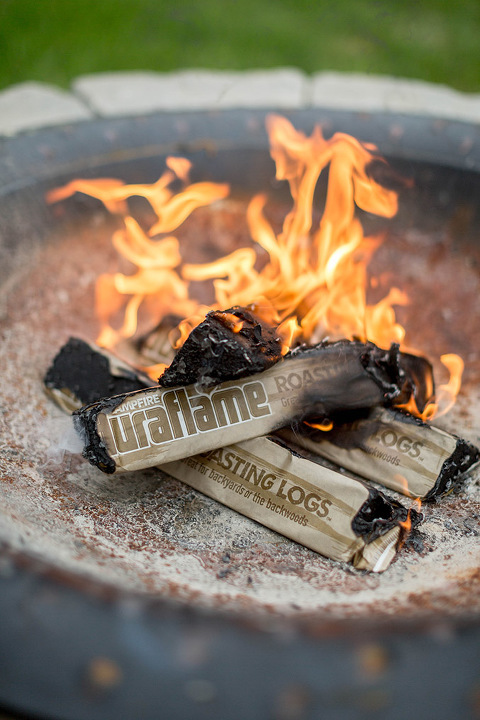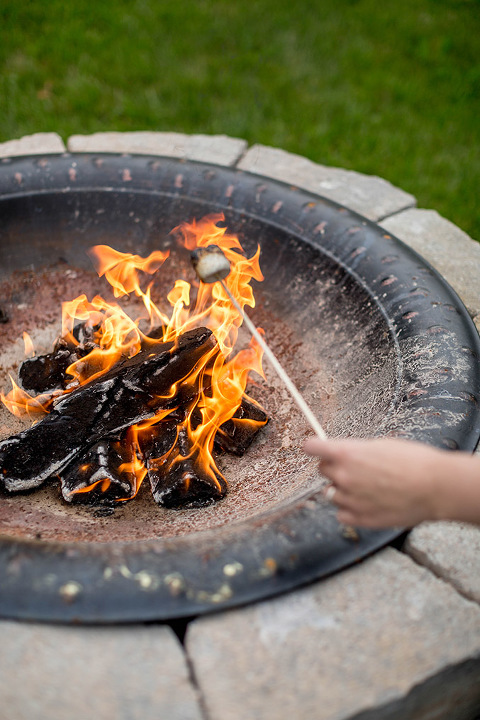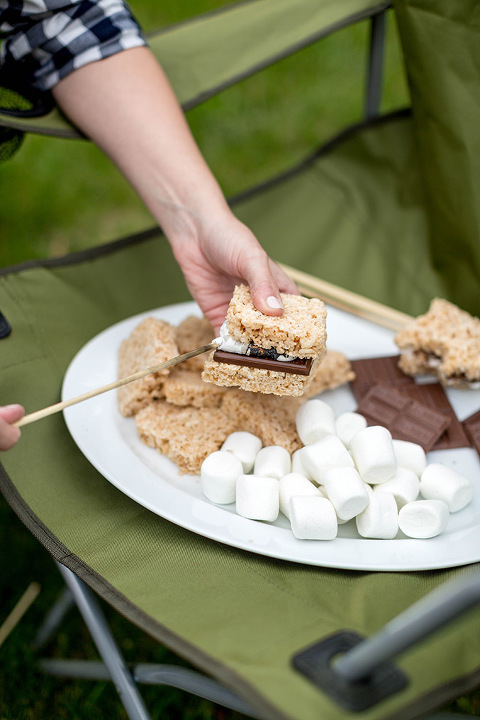 Roast a plain marshmallow over your campfire, then layer the toasted marshmallow on one "slice" of Rice Krispies Treat along with a Hershey's chocolate square. Top with a second slice, and enjoy immediately.
I'll personally take any excuse I can get to roast a marshmallow over open flames, and this new 'Krispie' concept makes the quintessential summertime treat even more delicious. We actually pulled this off very spontaneously in between breaks in rain showers over the Memorial Day weekend, so it's also one of those activities that can be spur-of-the-moment.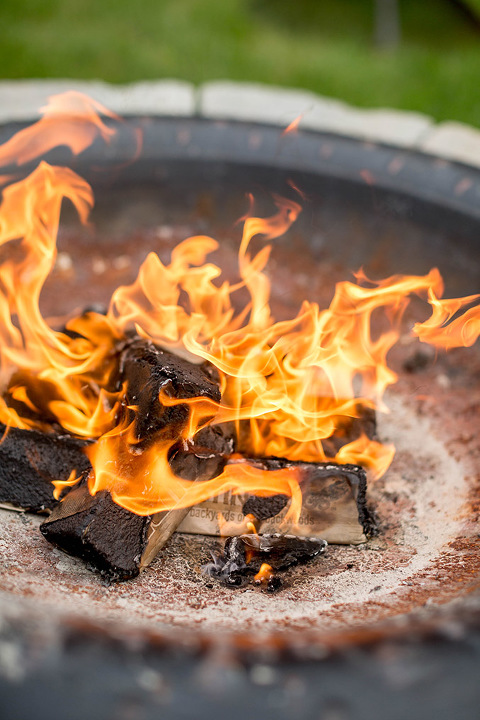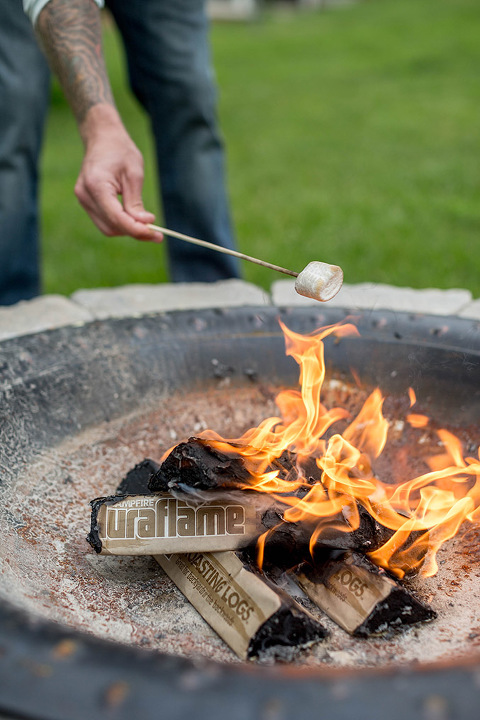 Lighting up a 4-pack of our favorite food-safe Duraflame Campfire Roasting Logs took no more than 10 minutes, and our Rice Krispies Treat S'mores were ready to go within practically the same timeline, so the next free evening you get this spring-to-summer season, I definitely recommend trying this recipe out for yourself. It couldn't be easier or tastier, and pulling it all off is really a cinch. Happy unofficial summer, everyone!