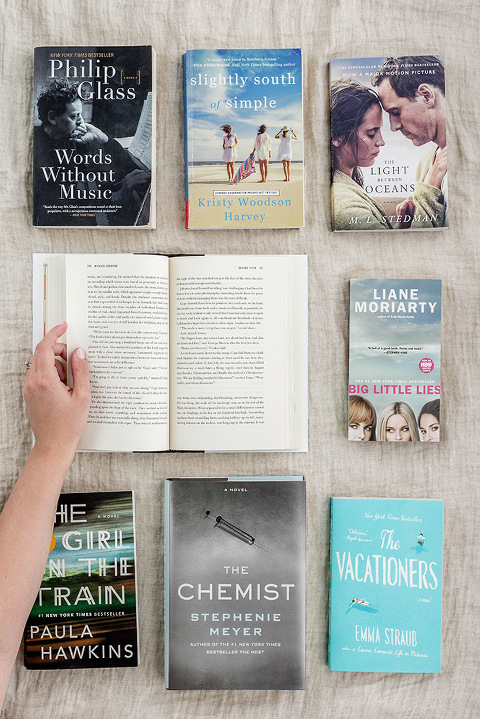 One thing in particular that I'd like to prioritize from my summer to-do list this season is reading. I remember as a kid I would go to the library and check out 6-8 novels at once. Then I'd go home and read one chapter of each at a time, alternating from one to the next. I loved to read and I still love to read, but finding time for it is getting harder and harder as I take more on at work.
I hope to change things up in the next few months, though, so that reading can get back on my priorities list. Since I don't travel very often, reading and watching movies is my way of escaping. Novels also have a way of inspiring me as a working creative, too.
So, in case you're looking for reading inspiration and recommendations, I thought I'd offer a list of the top titles on my list. Some I've already read and plan to re-read, whereas others I'm just now getting into. Scroll on for the full list, plus a few of my thoughts on each.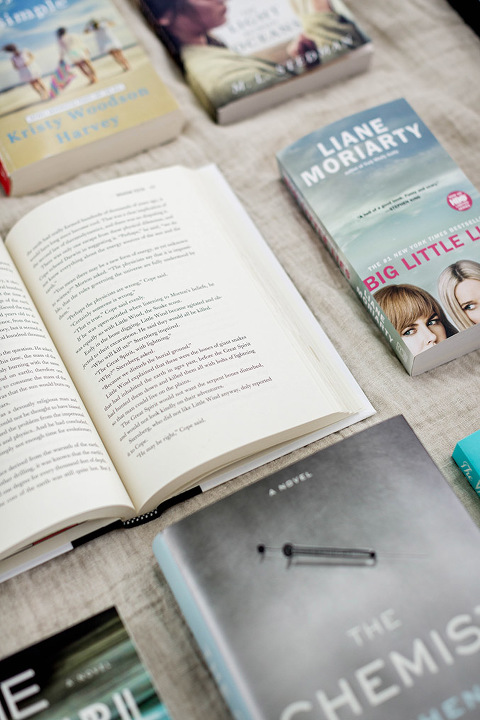 My Summer Reading List
Big Little Lies, by Liane Moriarty: I'm halfway through this first book on my list, and am loving it. It's a little darker than I expected, but on the other hand, a little more lighthearted than I expected it would be, too. Definitely one to try this summer.
The Vacationers: A Novel, by Emma Straub: I honestly don't know a whole lot about this one, but have seen it on one too many Instagrams feeds and blogger roundups not to include it. The book documents what comes to light during one American family's two-week stay in Mallorca.
The Girl on the Train, by Paula Hawkins: I read The Girl on the Train earlier this year, and thought it was so captivating. It keeps you guessing until the very last page, and I think I might just pick it back up toward the end of the summer to see if I can spot any details I missed the first go around.
The Light Between Oceans, by M.L. Stedman: I'm looking forward to rereading this novel as well. It's a beautifully unexpected story about what happens on a remote island in Australia. The movie is worth a watch, too, if only for the stunning cinematography and locations. Also, Michael Fassbender. Duh.
Words Without Music: A Memoir, by Philip Glass: I'm a big, big fan of Philip Glass as a composer, and can't wait to learn a little bit more about the man behind the music in his memoir.
Slightly South of Simple, by Kristy Woodson Harvey: If you're looking for a sweet, witty, heartbreaking read to pass the time while lying on the beach this season, then Slightly South of Simple is for you. I motored through an advance copy several months ago, and loved every moment. This one will keep you guessing, too!
Dragon Teeth: A Novel, by Michael Crichton: I adored everything that the late Michael Crichton put out before his death in 2008. I didn't expect to ever have the chance to read another new book by him, but then I randomly saw his name on a book cover at Target and it stopped me in my tracks. This recently discovered novel is definitely on my list for summer.
The Chemist, by Stephenie Meyer: I probably shouldn't admit it now that I'm 31 years old, but I loved Twilight back in the day. I lost all sense of time and space while powering through the series, so I'm excited to see if The Chemist lives up to Twilight's seductive appeal.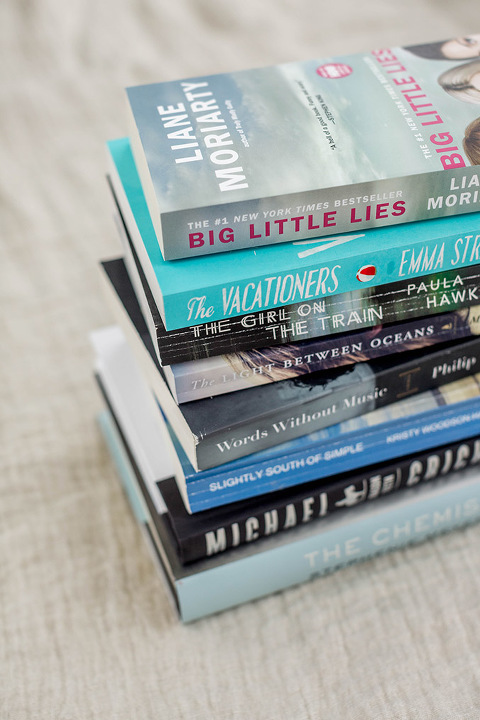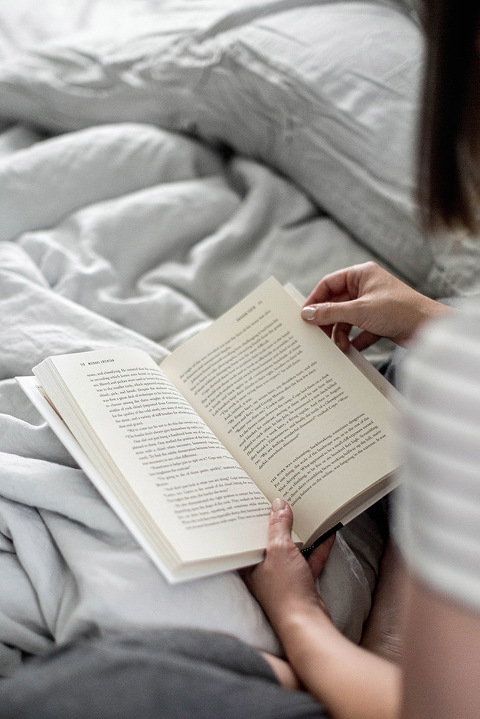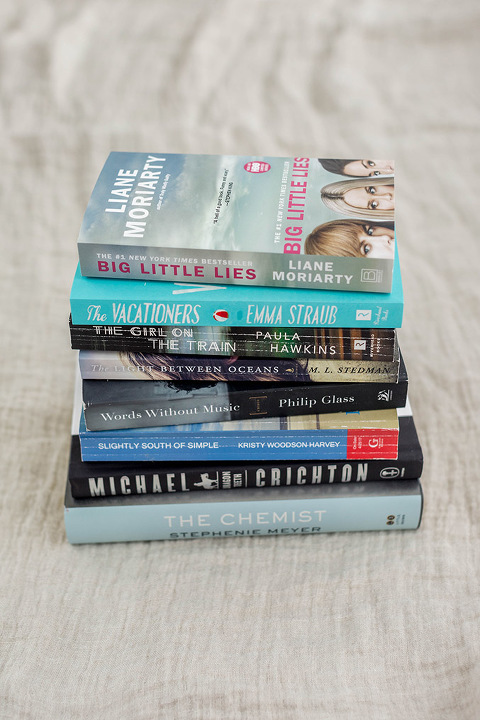 Do you have any particular books on your own summer reading list? Any you plan to give another go, or maybe some newbies that are just waiting in your Amazon shopping cart for the right moment? Well, now's the time, so let's all plan to fill our bedside tables with stacks of good novels, ready to grab the moment a free hour shows its (delightful) face.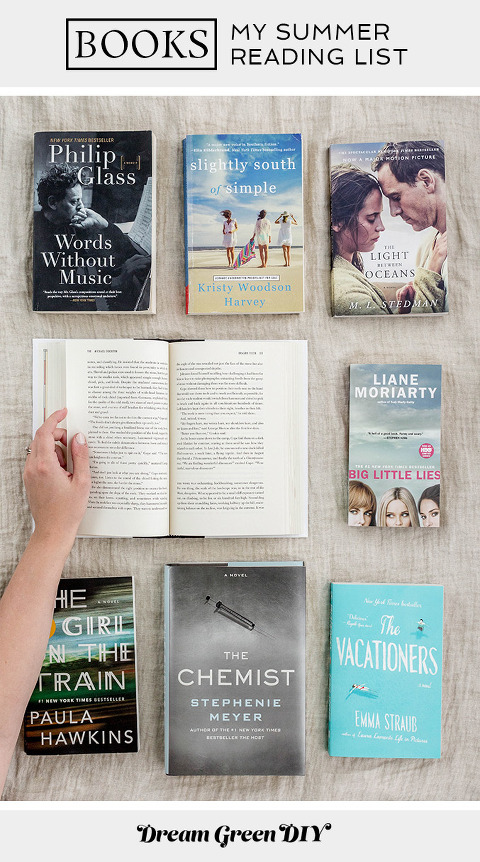 P.S. Have you voted for our space in this year's Design Dash hosted by La-Z-Boy yet?! See the room I made over with my Glitter Guide teammate, Caitlin Kruse, here. Oh, and, as always, my promise to you is that the affiliate links featured in this post spotlight items that I use and love myself.