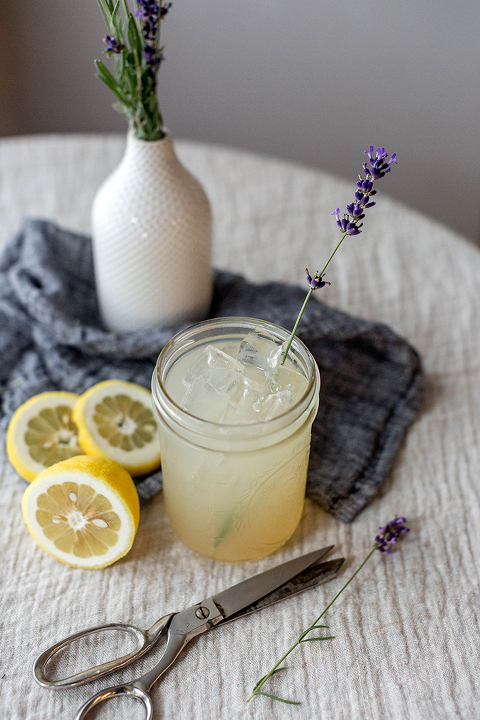 If I had to name the official taste of summer, it would be an easy answer for me: lemonade! Since I'm not a soda drinker (or, really, anything carbonated for that matter), I tend to stick mostly with water throughout the day—aside from my morning cup of coffee, of course, and the occasional glass of wine in the evening. Lemonade, though, is a favorite speciality drink of mine. I feel like it's one of the few drinks to actually quench thirst, and there's something oh-so-nostalgic about sipping on a glass of it any given summer afternoon.
One of my very favorite iterations of this citrusy drink comes from The Farmhaus On Main, a local speciality coffee shop and café run by our friends Bethany and Aaron Mallory. They serve a Honey Lavender Lemonade that's out of this world, and since I tend to slurp it down within minutes, I asked if the Mallorys wouldn't mind sharing their secret recipe for the drink. Happily, they were willing to oblige, so scroll on to get all the details.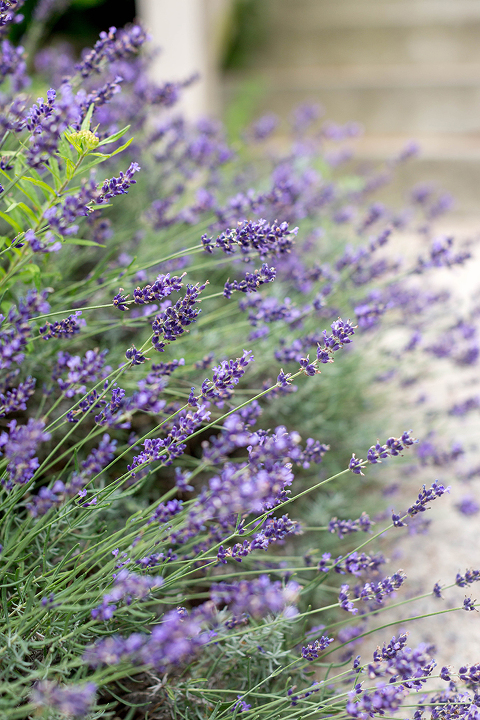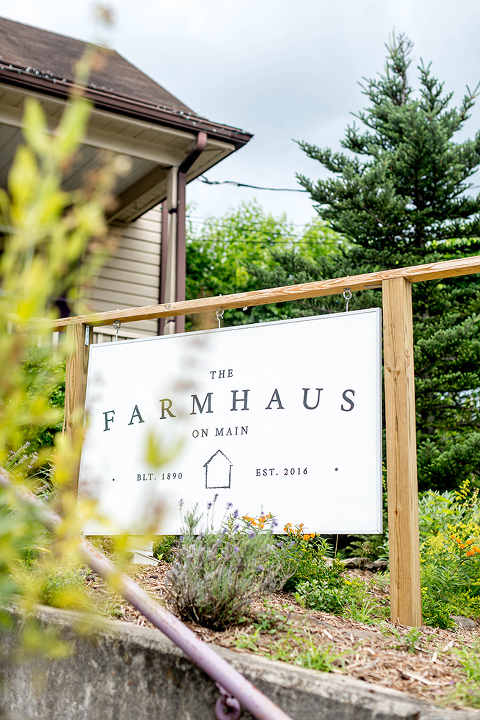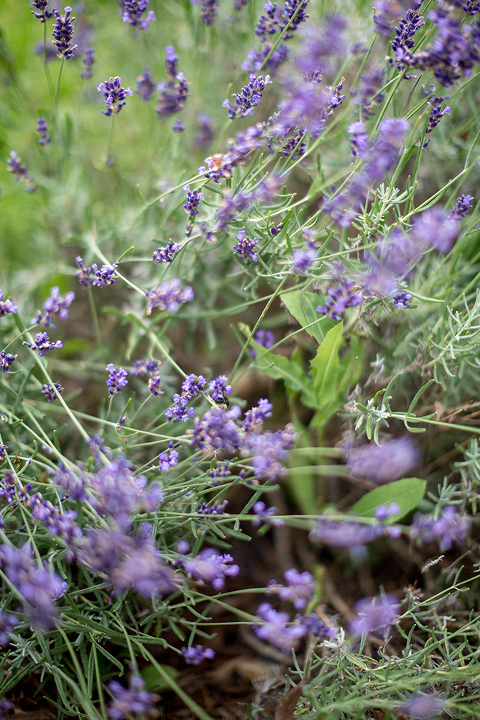 Honey Lavender Lemonade
For the lemonade:
24 oz. lemon juice

3 cups sugar

Hot water

Filtered water
Pour lemon juice into a gallon-sized container or pitcher. Next, dump sugar into a bowl and stir enough hot water in to fully dissolve the sugar. Add the sugar mixture to the lemon juice and top with filtered water, up to the 1-gallon mark (you can eye-ball it or taste-test if you're not using a marked commercial container like the Mallorys do). Stir to combine.
For the honey lavender simple syrup:
Bring ingredients to a boil, then remove from heat. Stir and let sit for 30 minutes. Strain the syrup to remove the dried lavender. Add 1 ½ oz. (or your preference) of the honey lavender simple syrup to a glass of prepared lemonade from above.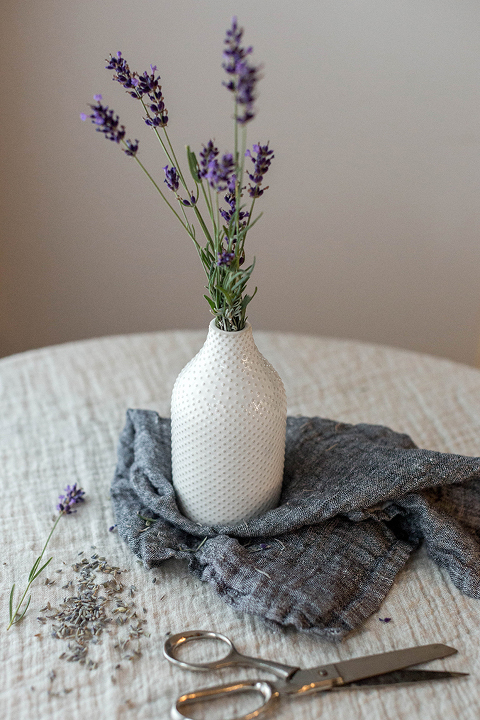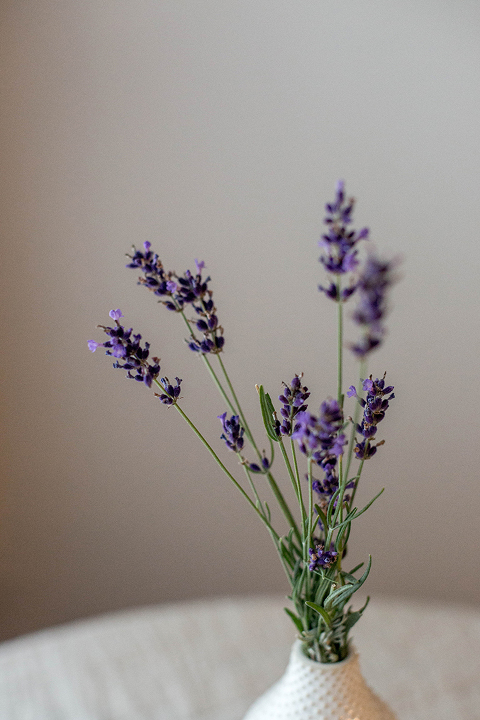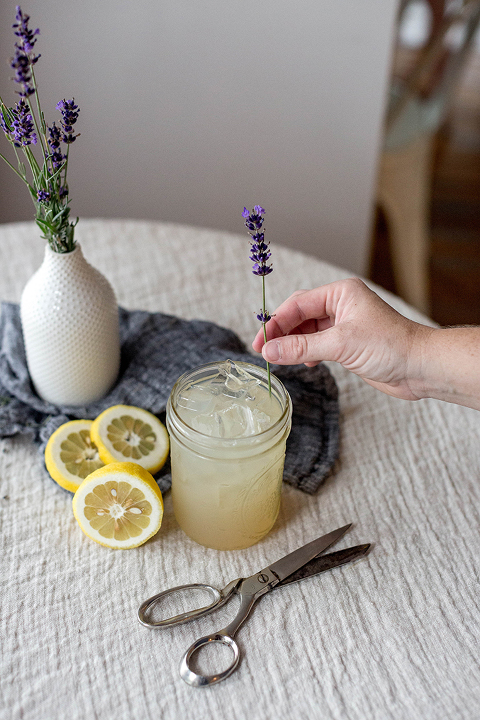 The savory, herby flavor of the lavender-infused syrup is the perfect complement to the tartness of the citrus drink, making it difficult to enjoy just one glass. After snapping these shots of the finished Honey Lavender Lemonade, I gulped the entire drink down in a matter of minutes. It was an especially toasty afternoon in the shop that day, but the cool crispness of the lemonade immediately made that heat bearable. It's the type you'll find yourself drinking with eyes closed, it's that good.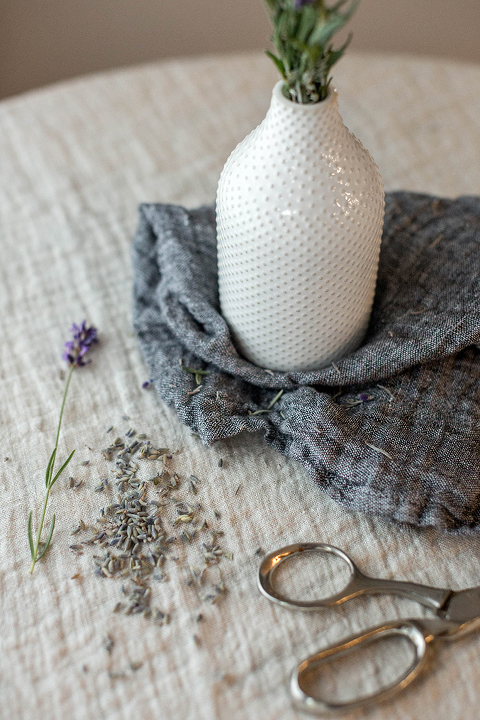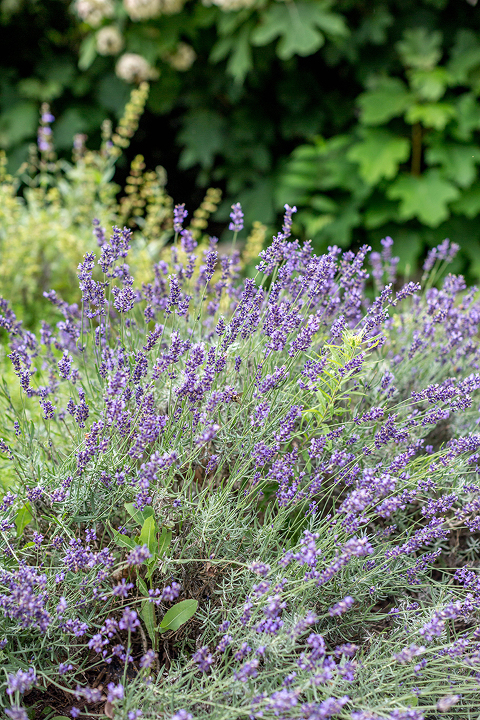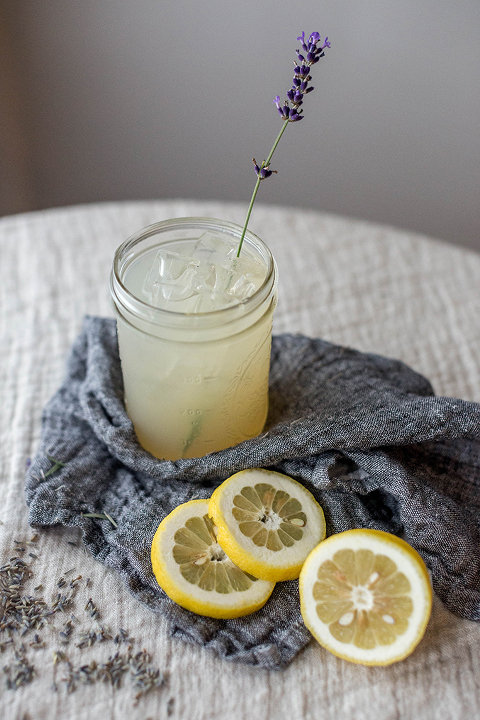 What are your favorite summertime flavors? Are you as big a fan of lemonade as I am? I think this recipe would be perfect to serve in a big pitcher at an at-home brunch or bridal shower this season. Can you picture it, too? If you give this recipe a try sometime this summer (or beyond), don't forget to tag @dreamgreendiy and @thefarmhausonmain on social media. Cheers!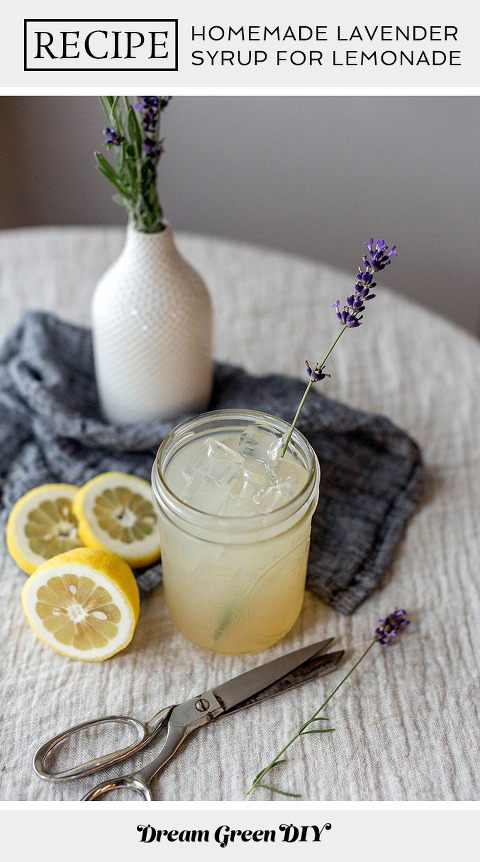 *Recipe by The Farmhaus On Main, photography by Carrie Waller