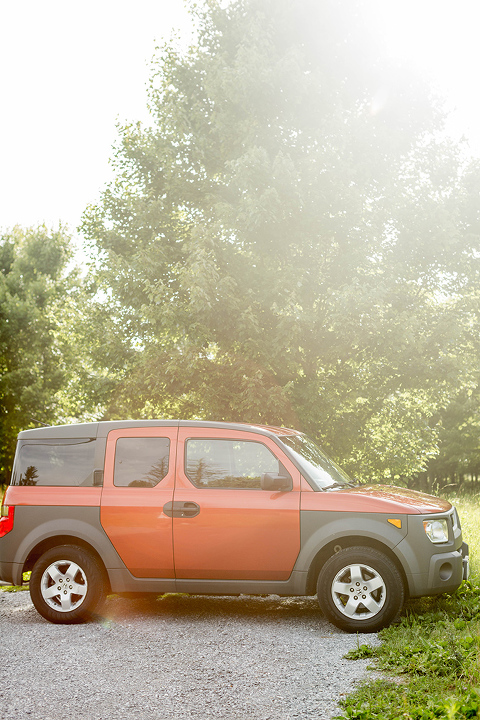 In the grand scheme of things, hunting for a new used car isn't all that big of a deal. I know that, despite the six long months it has taken us, dealing with car buying woes is hardly a drop in the hat compared with the struggles so many people are facing worldwide these days, but it has completely eclipsed everything in my own life since January, and I would be lying to you if I said that the process hasn't torn me apart.
I'll do my best to give you the abbreviated version. It all began this past January when I decided on a whim to sell my 2001 Honda Civic. The car wasn't giving me any trouble, but I just thought it would be fun to trade up and get something newer. Of course, the moment we decided to list it, the car started making funny sounds.
We had it checked out by a mechanic before showing the vehicle to some interested buyers from Craigslist, and ultimately had a minor problem fixed thinking we were all set. Then we went to the showing and the car made a terrible noise right in the middle of the test drive. Miraculously, the people who were considering buying the car said the noise sounded familiar to them (an axel issue) and said that they'd still be willing to purchase the car. We accepted their slightly lower offer immediately and thought the worst was behind us. We were wrong.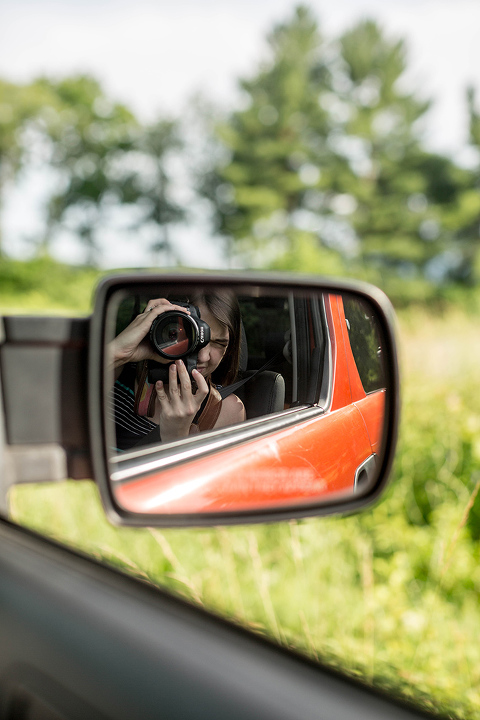 At that point, we were down to just one car—John's older Toyota Land Cruiser—so we had to get extra creative with mobility. Thankfully, I work from home so it wasn't too big of a deal. But soon after selling the Civic, John's Toyota failed a routine state inspection because of frame rust and a few other things. We found out that, not only would the car need to be seen by a couple of different professionals to fix the issues, but it would also cost well over $1,000 to get there. Oh, and with John's car in the shop for a week, we would be completely car-less.
Thank God (truly) for generous friends and family, without whom we never would have gotten through this ultra expensive game of musical cars. Some friends here in town lent us their own Civic, and my dad lent us his extra truck so that John and I weren't left stranded.
Laughably, after spending several days at the welder, the Land Cruiser failed a second inspection, and a replacement emergency brake was installed incorrectly by the other mechanic so we had to deal with taking the car back to both shops second times to get everything worked out. Finally, on the third trip to the state inspector, the Land Cruiser received its "PASS" sticker and we could breath a sigh of relief (not to mention, we were finally able to return our friends' Civic).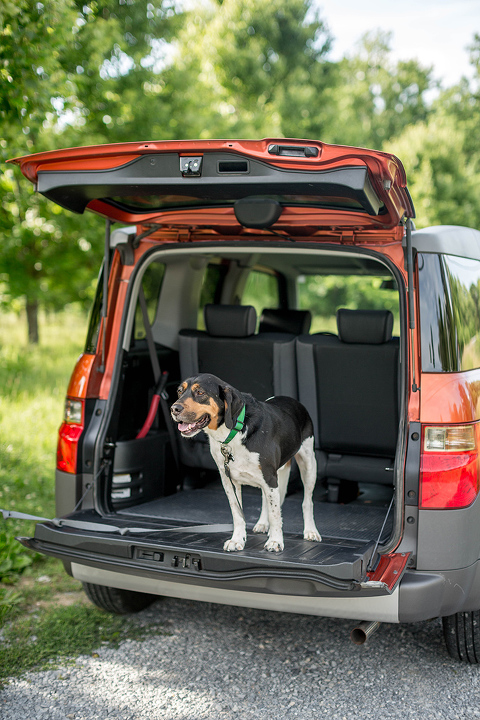 If you're keeping count, we're now in early March, more than a month after selling my old Civic. At this point, I claimed temporary ownership of the Land Cruiser since it's automatic (I can't drive stick), and John held on to my dad's manual truck. It was beyond time to find me a new car.
We looked all over Waynesboro and surrounding areas for options. My sights were set on a Subaru Outback, and we looked at several before finding a beautiful 2009 Outback in Lexington, Virginia, which is about 40 minutes away from our house. We test-drove the car and really liked it, and, seeing as I was pretty anxious to get our car situation worked out, I signed on the dotted line.
It was a great ride home and after giving the new-to-us Subaru another thorough look-over in our own driveway, we filled the new car up with reusable grocery bags and rode out to get dinner at the market. I was giddy to be done with our car hunt, and as we pulled out of the grocery store parking lot, I felt like a weight had been lifted.
Then the car suddenly stalled out.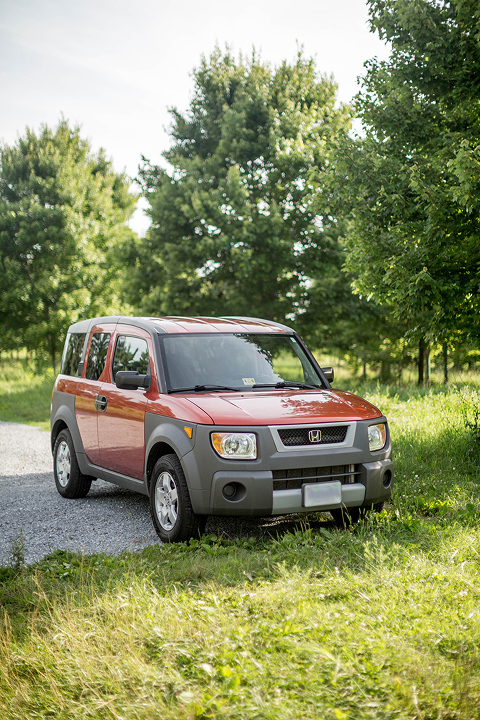 John and I sort of laughed it off as we restarted the engine and hit the road again, telling ourselves that it was just because the Subaru had been sitting in a lot for a while. Then it shut off again as we pulled onto Main Street.
After managing to restart a second time and getting home soon after, John spent about four hours pulling things apart in our driveway. He replaced spark plugs and cleaned a few grimy areas to see if it would fix the starter issue. Every time I heard him try and fail to turn the engine over in the driveway, my heart crumbled a little more. My brand new (to me) car wasn't working, and our time with musical cars wasn't over like I had thought.
It turns out that it was really just beginning. The dealer whom we bought the car from was an absolute saint about the issue, and had the car towed away to his mechanic at his own expense. Long story very long, the car was diagnosed, fixed, and we were called to come pick it up out of town on, not one, but two separate occasions. Both times, the car would turn on but start shuddering and die once we hit the highway.
Finally (several mechanics and multiple weeks later) we thought we had the problem licked and I gathered my courage to go to the grocery store on my own. The car stalled out in the middle of an intersection and I just started sobbing, uncontrollably shaken from the stress and anxiety of it all. It had been almost four months by this point since we had sold my Civic, and I was just done. Completely, utterly spent and done.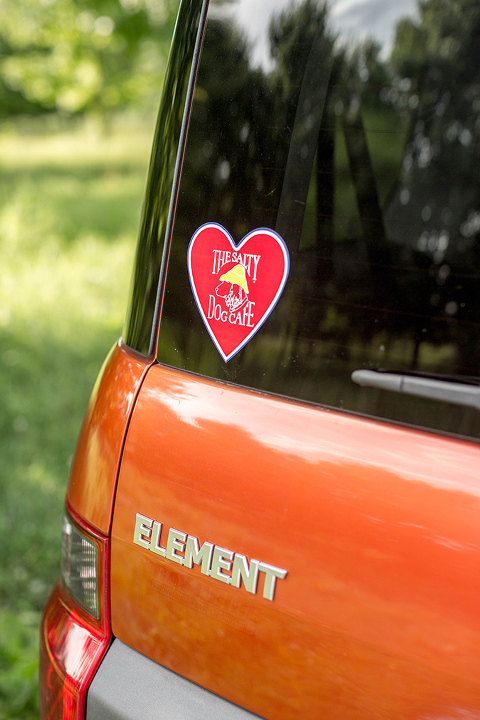 After the last stall-out, we took the car to our own mechanic in town and gave him full reign to do whatever he needed. A week later, he gave the car a clean bill of health, and the car never gave us another problem after that, but I just couldn't deal with it anymore. Every single shudder or sound in the car left me with my heart in my throat and I couldn't trust it anymore. We listed the car and sold it a month later, which left us once again with my parent's truck and John's Land Cruiser.
It honestly took me quite a while to feel ready to look for another used car. Had it been realistic, I would have just taken official ownership of the Land Cruiser, but the poor gas mileage was a problem and John was anxious to get rid of the car because of all the issues it had given us and the money it had cost us earlier in the year, so I tentatively went on the hunt.
In the end, I decided to look for an older vehicle and went back to Honda since I had never had any issues with them in the past other than minor ones. We happened upon an orange 2003 Element parked at another used dealership on our way out of town to test-drive a Civic, and after the latter didn't work out, we decided to take a closer look at the Element.
This time, we did things right and had our mechanic (the one who was finally able to fix the Subaru) do a pre-purchase inspection. A few things popped up in the inspection, but we were able to use the list to negotiate a better price on the Element, and we eventually brought it home—after we had all those inspection issues fixed by our mechanic, of course.
As of today, John has since sold his Land Cruiser (it took just three days!) and he decided to purchase my dad's truck for keeps. It took six long months, but he and I each have cars in our names and things seem to be settling down. Unfortunately, the entire episode with the Subaru has left me feeling jittery and anxious, and I'm overanalyzing every little sound the Element makes, but so far the car has taken good care of me.
Of course, this horror story isn't meant to scare you off of buying a used car. Instead, the process has taught me so much about the importance of responsibly purchasing a pre-owned vehicle, and I wanted to make sure I shared those lessons with all of you so that you can hopefully avoid the hassle and trouble of buying badly. You can't always control how things turn out (the Subaru drove like a dream until we got it home!), but following a few of these dos and don'ts below may save you from the anxiety I've felt since January—and will likely continue to feel for quite some time.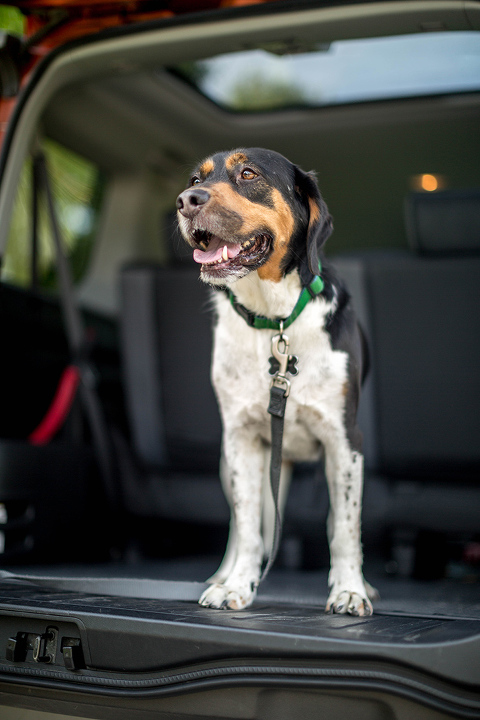 Do Your Research
First, you need to decide what car you want. Had I done a little more research on 2009 Subaru Outbacks, I might have seen reviews for mechanical issues and other electrical things that would have likely turned me off from even looking at them in the first place. After selling the Subaru, I popped online to research newer Honda Civics and noticed that consumer reviews showed a few similar issues mechanically. When I researched older Elements, though, the laundry list of complaints was much shorter. Take user reviews with a grain of salt, but DO start by researching the different makes and models that interest you before heading out to test drive.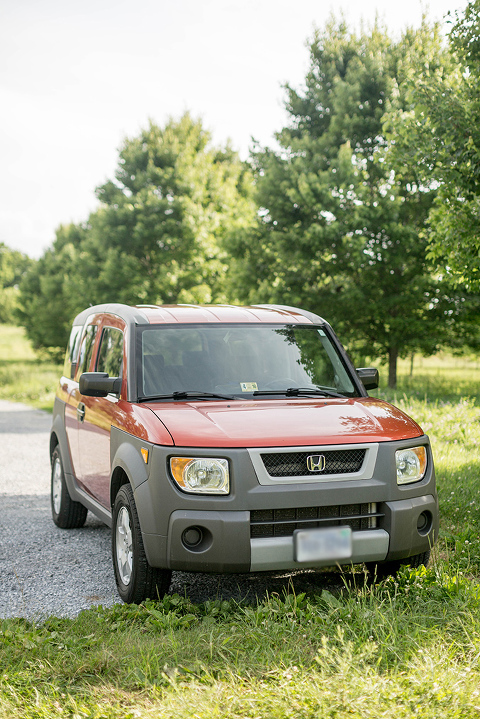 Don't Rush Things
I know it's frustrating to have to borrow or rent a temporary car when searching for a replacement, but it's important to take your time and not rush. Be diligent and set up multiple appointments if you can to test drive lots of different cars, but don't feel pressured to buy right away. New used cars pop up all the time, so if you feel like something's holding you back about any one particular car, by all means, sleep on it and see how you feel in the morning.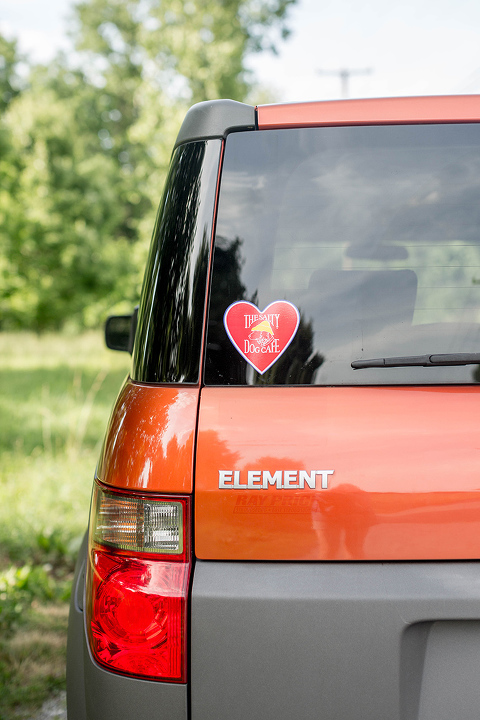 Do Test Drive
Always, always, always test drive a vehicle first. I know some people are willing to purchase used cars from a couple states over sight unseen, but I'm not one of those people. I need to feel a car as it accelerates, how it shifts gears, and the way it handles hard brakes. Take it on the highway—most used dealers and private sellers understand that you want to run the car through all sorts of environments, so they should be fine with you taking it on a reasonable joy ride around town, on the highway, and in a parking lot, too.
Don't Underestimate Private Sellers
Speaking of private sellers, don't write these folks off just because they don't sell used cars all the time. We met with several private sellers through Craigslist. For some reason, I feel like private sellers are more honest then used car dealers since they aren't necessarily trained to sell products. In other words, they won't give you the run-around like some dealers will. My biggest tip? One of the first things you should ask a private seller is, "Why are you selling this vehicle?" The answer could be very telling.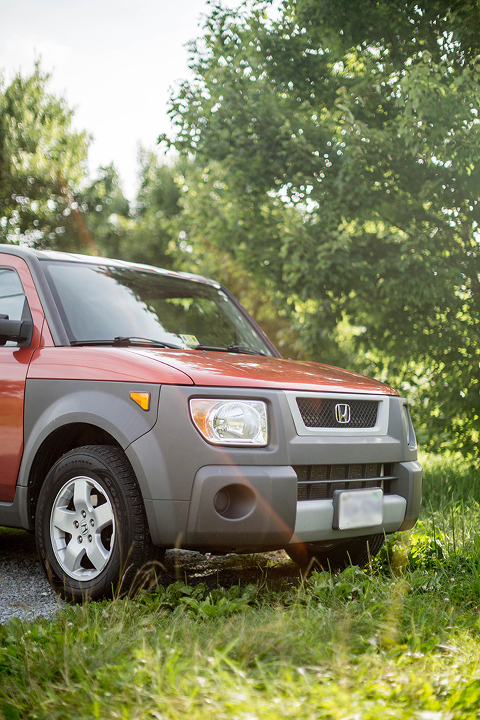 Do A Pre-Purchase Inspection
A pre-purchase inspection (also known as a PPI) is something I never would have thought to have done before this whole experience, but now I will never ever buy another used car without doing so first. The dealer we bought the Element from was very understanding when we mentioned we wanted our personal mechanic to give it a look-over, so don't feel shy about requesting it. The dealer gave us 24 hours to get it done, and we knocked it out without too much trouble. I urge you to do the same.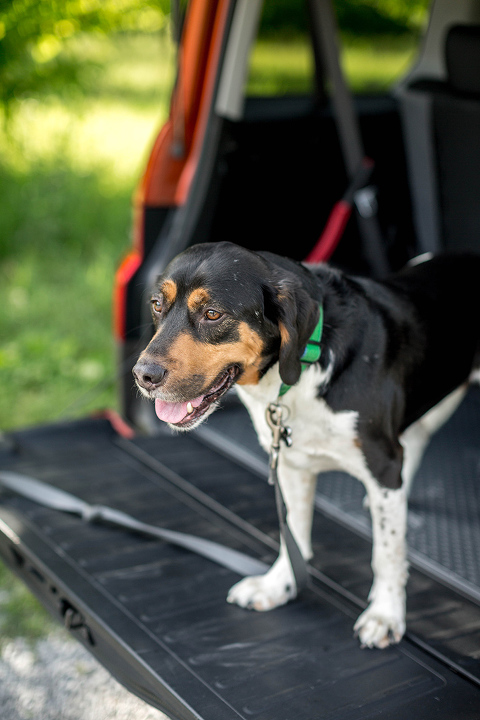 Buying a used car comes with a lot of uncertainty. Often times, the car has changed many hands and maintenance records could have been lost years before, leaving you wondering how the vehicle has been maintained. Although you can do things like order a Carfax (which we did) and have an inspection, sometimes you just have to go with your gut. Really take your time and feel how a used car handles. If you have any reservations, give yourself time to think things over.
The good news is that cars are machines, and practically anything that goes "wrong" can be fixed by a good mechanic. But if you make a responsible, well-thought-out choice, you could skip the hassle from the get-go. Best of luck in your own used car search and here's to many, many years with our new-to-us pumpkin-colored Element!