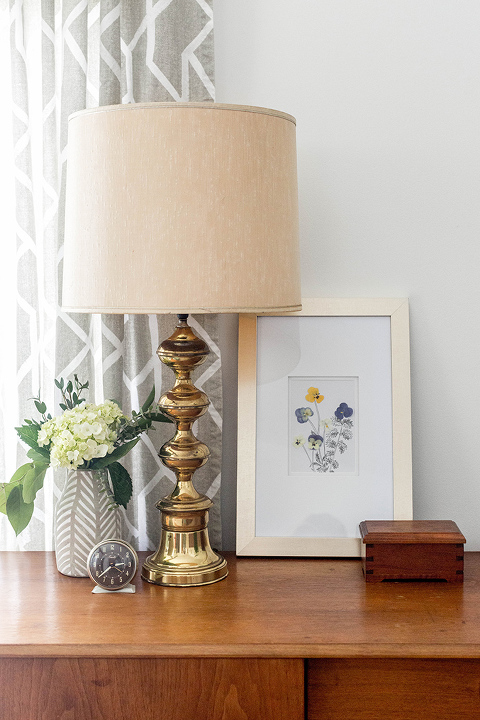 It's time to reveal the third and final project inspired by the edible flowers I purchased to make over an ugly clearance cake! You can see the aforementioned cake project here (including semi-startling before and after photos of the cake) and my second project—DIY pressed flower wine bottle lables—here. But now we're moving on to something even more traditionally artistic: a DIY pressed flowers art print.
Just like the post title suggests, I wanted to cover a piece of white cardstock with live pressed flowers and some sketched leaves to create a collage-type print. Scroll on for the step-by-step process, and for those of you who aren't too confident in your drawing abilities, don't worry—I included printable versions of both the sketched leaves and the final flowery print so you can choose how much work you actually put into this.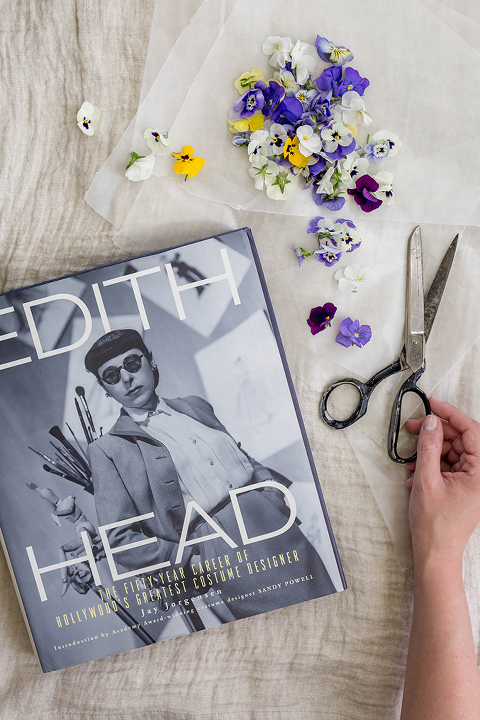 To learn how to press and dry live blooms, first click back to this post. While I was a little intimidated by the process before getting into it, pressing flowers turned out to be an incredibly simple process. It took less than 10 minutes, although you do have to plan ahead since it takes a couple of weeks of hands-off time to finish while you wait on the flowers to dry out.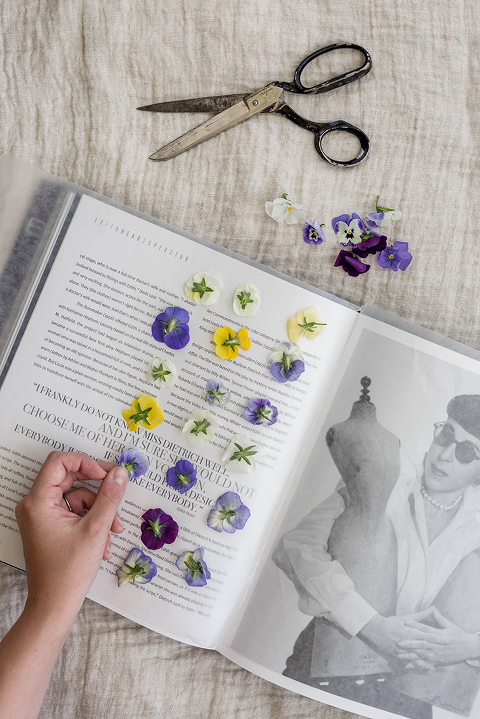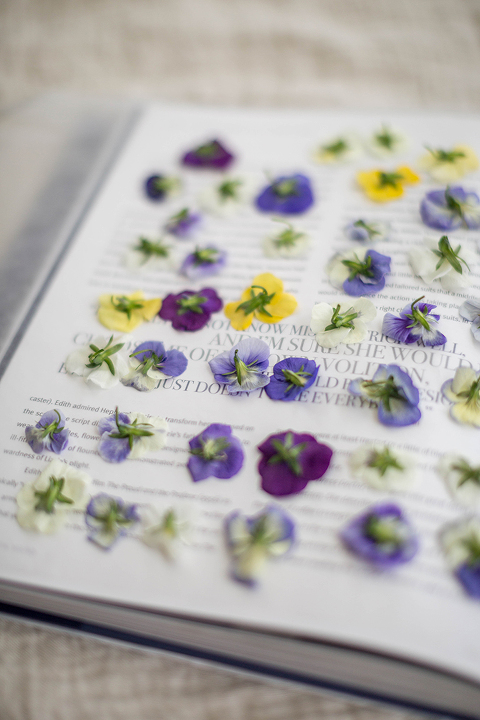 If you don't want to go through the time and expense of purchasing edible flowers for this project, you definitely don't have to. The only reason I used specialty flowers for this particular tutorial was because I had so many left over from the edible flowers cake project, and I didn't want them to go to waste. If you're not in the same predicament, just wander around the yard and choose a few colorful flowers from your garden.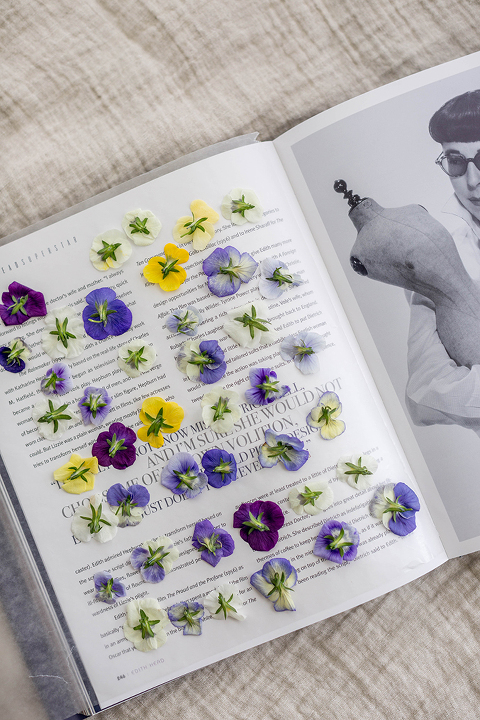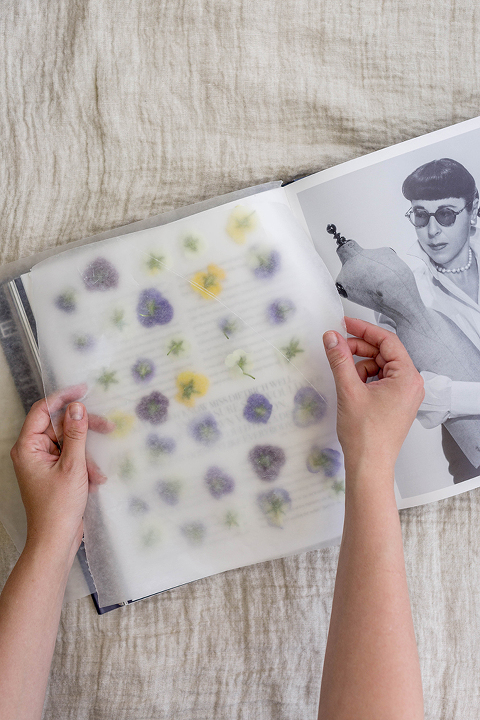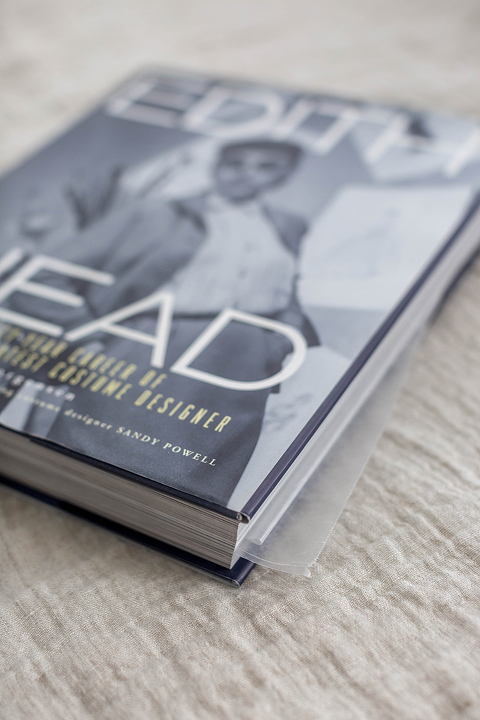 Now for the base layer cardstock drawing. To make this, I simply sketched a handful of loose stems with leaves onto a sheet of thick cardstock using a fine tip Sharpie marker. Then, I penciled in a few light circles at the tops of the stems where I knew I would later be placing live blooms.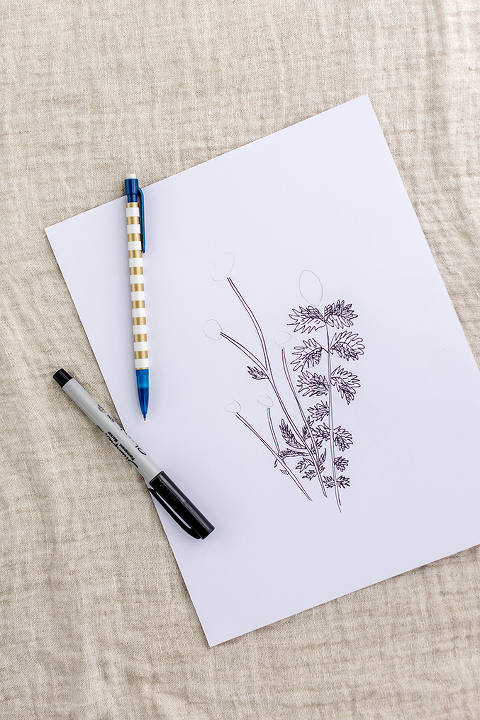 As to achieving the actual shape of the stems and leaves, here's my honest-to-God process: I Googled "botanical print" and found this art image, then I pressed my cardstock onto my computer screen and traced the general silhouette of the stems and leaves using a pencil. After that, I drew over the pencil marks with the Sharpie.
As an alternative, if you'd rather skip the hassle of tracing entirely, I created a printable version of my stems and leaves sketch that you can use as a half-way jumping-off point.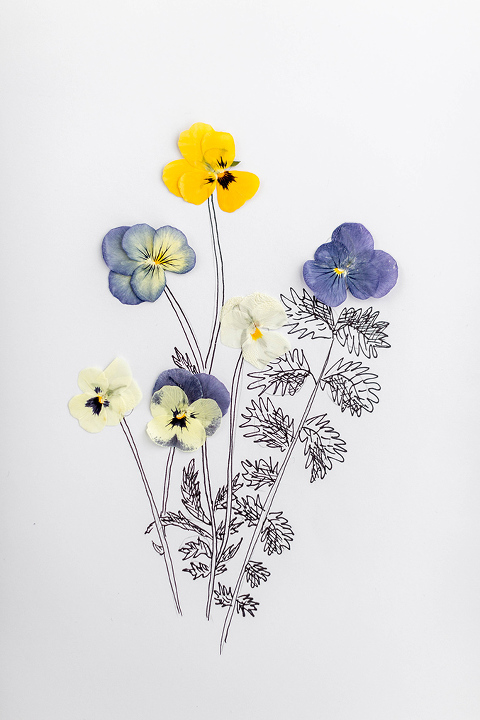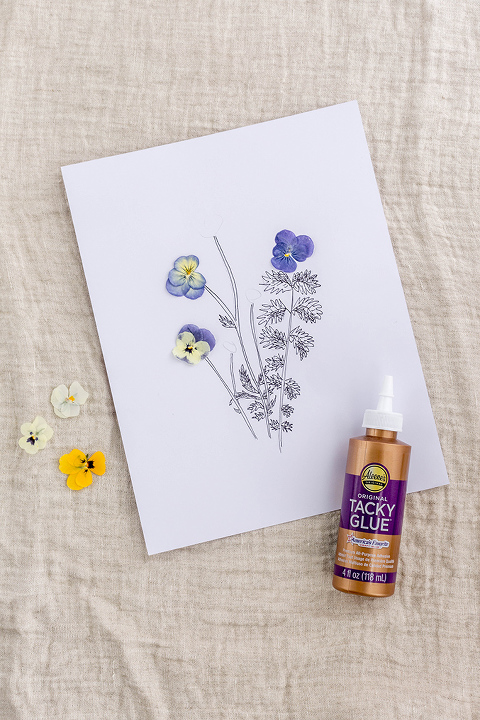 With the base sketch complete, open the book with your pressed flowers in it, and choose a few favorites. Gently peel the flowers off the wax paper and lay them in various arrangements over the penciled-in circles on your sketched stems. Once you're satisfied with the look, squeeze tiny dots of glue onto the cardstock, and lay the flowers in place one by one.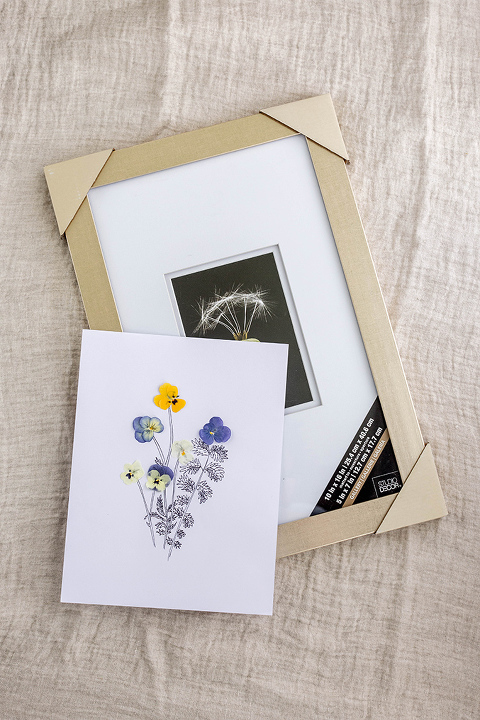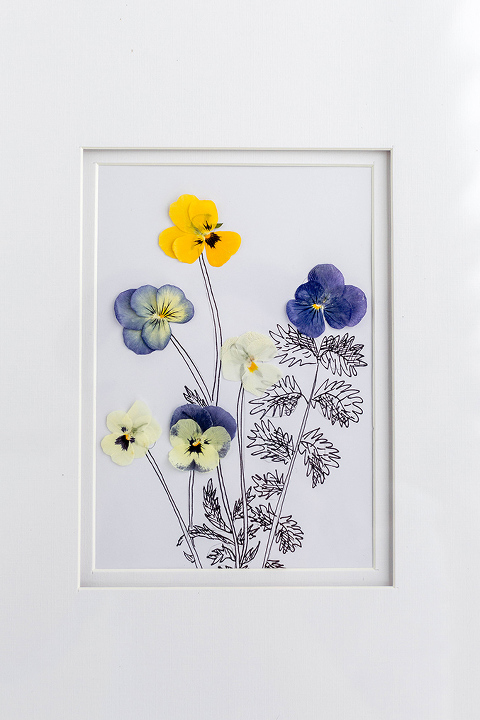 Allow the glued flowers to dry for about one hour before handling, and then put the flowered cardstock behind glass in a frame. Note that it's best to use a frame that has a little bit of an inset shadowbox-type mat so that the petals have room to come off the page for a cool 3D effect.
If you've read this far into the post and love the print but just don't think you'll have time to go the whole nine yards of pressing the flowers and gluing them into place, I also created a printable version of the fully completed art work that you can download, print, and put in a frame. I can't wait to see how you guys make this project your own!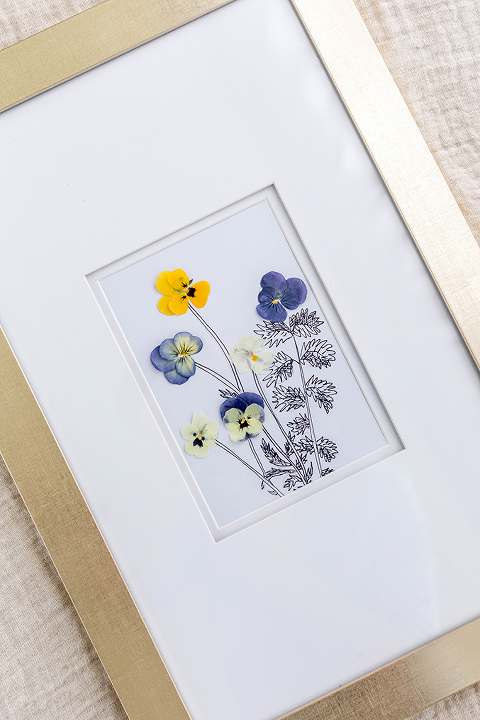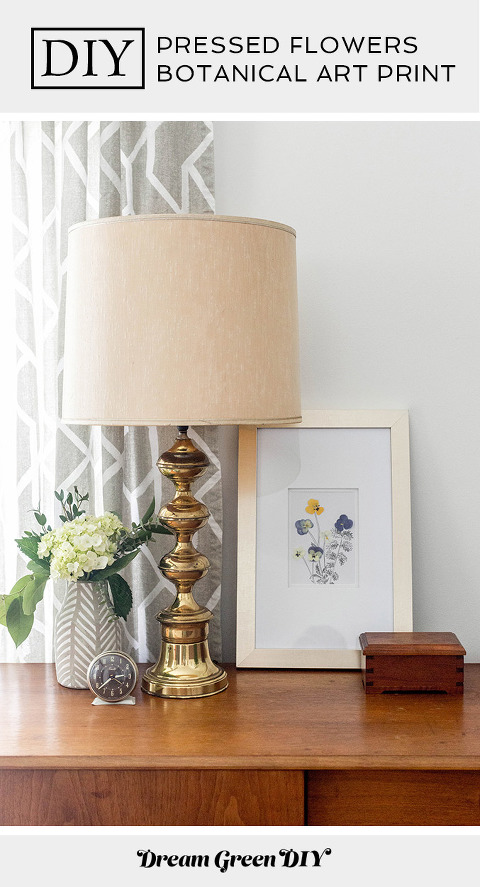 SaveSave