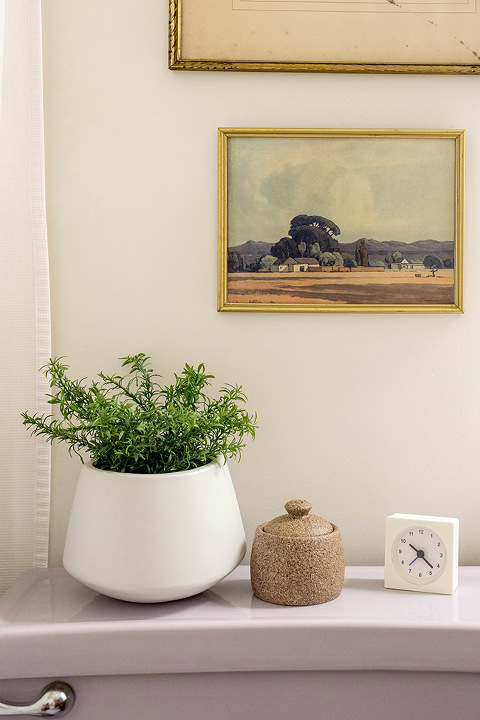 In case you didn't know, I went to school for art and was able to test out all sorts of skills in the studio—anything from furniture making and painting, to figure drawing and printmaking, but one thing I never could seem to grasp was pottery. Clay is just one of  those materials that flat-out eluded me, but I've always appreciated it.
What I'm about to show and tell you about today is my way of working around that inexperience to get the look of a handmade dish, no clay or potter's wheel required.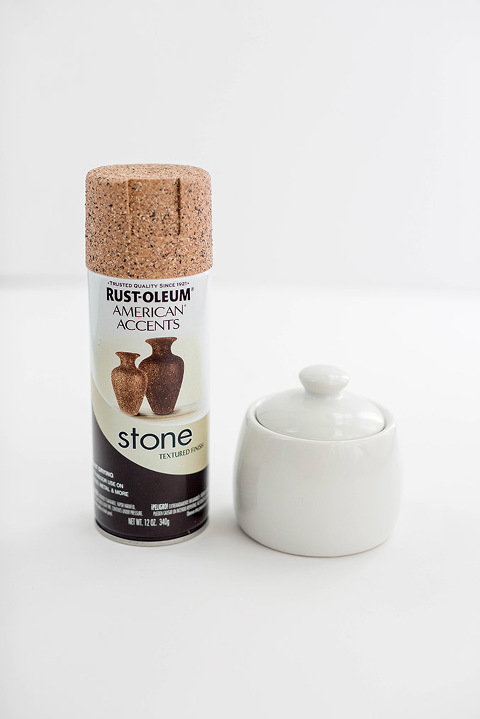 All you'll need to bring this project to life is a plain white ceramic dish (mine came from Target for $5), a piece of scrap cardboard, and a can of stone textured finish spray paint. Although this post is NOT sponsored, I ended up really liking the Rust-oleum paint I purchased on a whim and don't have any reservations about recommending it.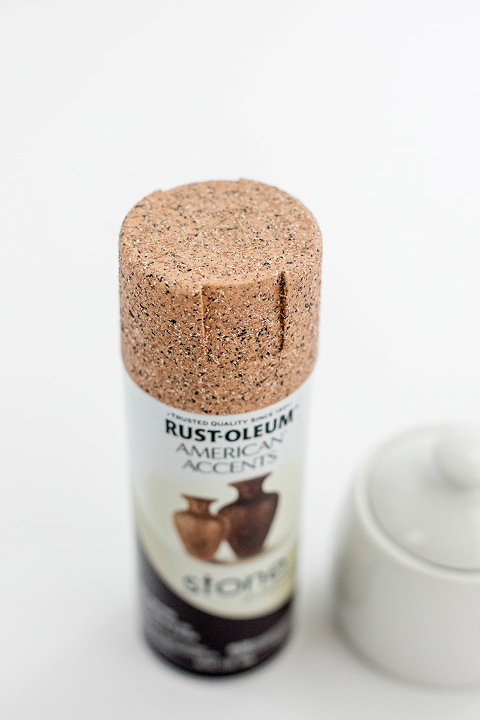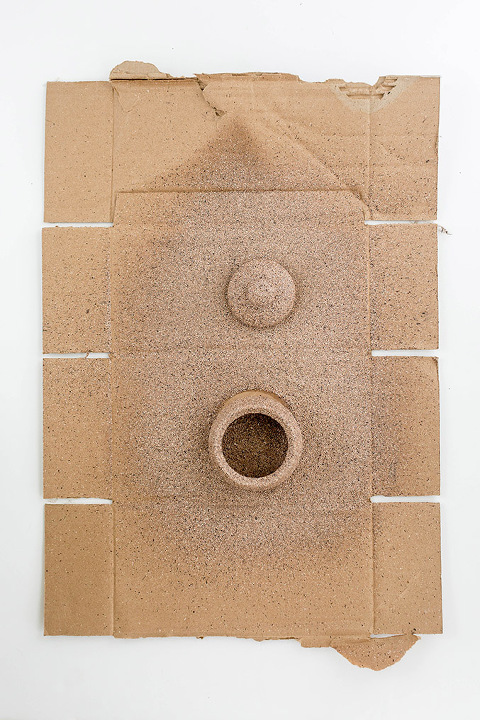 Lay your dish and its lid separately on a piece of scrap cardboard in a well-ventilated area outdoors. Shake the can of spray paint for a solid minute (or for however long your particular brand of paint recommends), and then spray a thin and even coat of paint across both pieces.
Make sure to spray from all angles in order to cover the entire surface of both the dish and the lid. Then, wait about 30-60 minutes before spraying on a second coat, and, finally, let the dish fully cure overnight for 24 hours before handling again.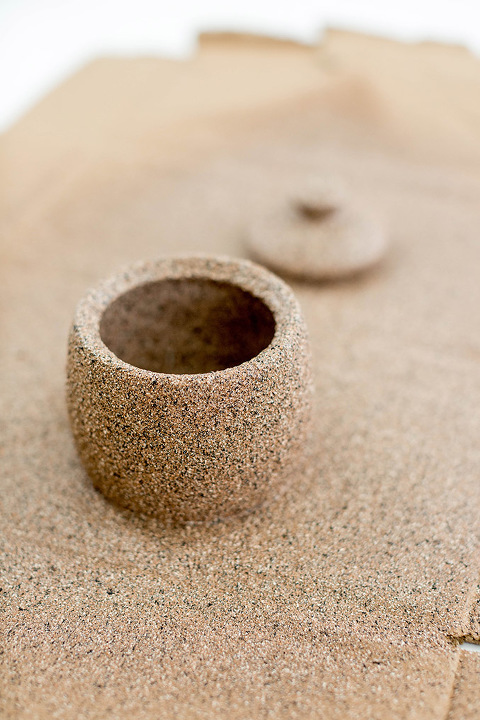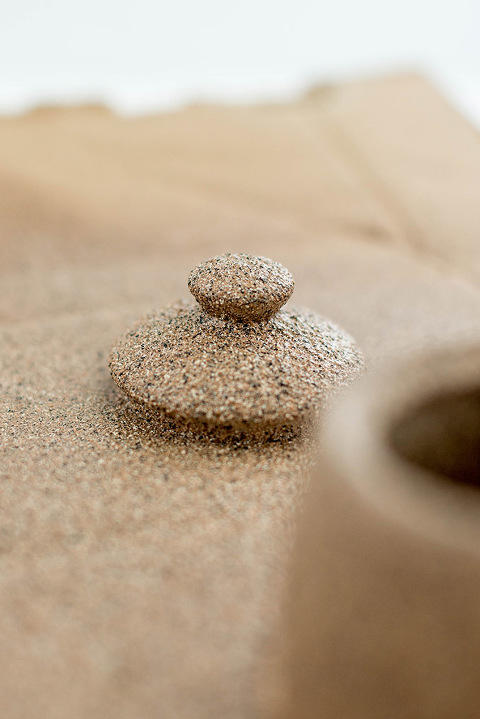 Note that you'll likely see bits of the white surface under the paint after the first coat, but you'll cover it up when you spray on the second coat. Another thing I noticed that I wanted to make sure I mentioned here was that the textured surface of the paint seemed extra rough to me right after spraying it on, but it evened out as it dried.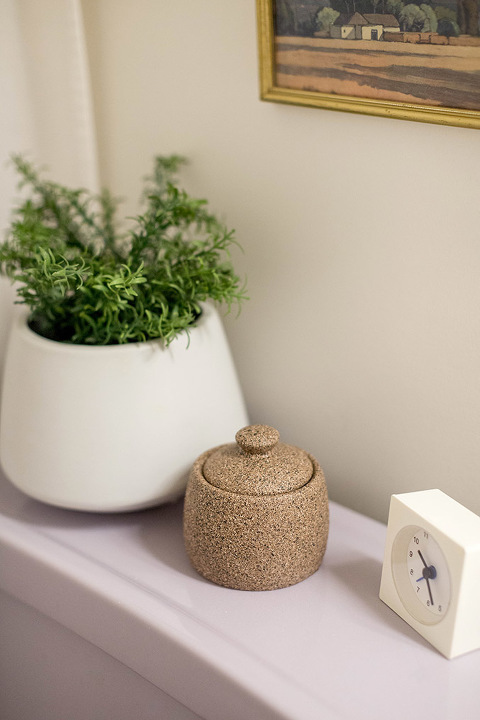 You may have noticed that I didn't bother to mask off the interior of the dish when I painted it. Since I knew this was destined to sit in our bathroom to hold things like cotton balls and dainty jewelry, I didn't need it to be food-safe. If you plan to use your dish for sugar or some other edible treat, you will definitely want to carefully mask off both the interior of the dish and the underside of the lid. To be on the safe side, though, it might be best just to plan to use your own look-a-like-pottery dish for small everyday storage outside of the kitchen or dining room.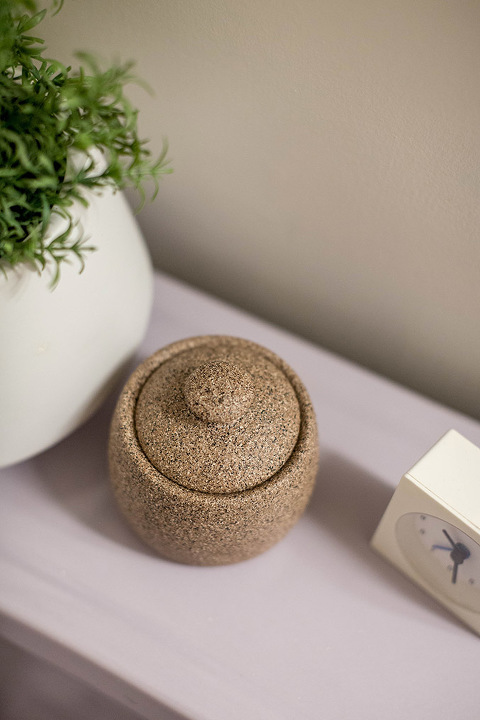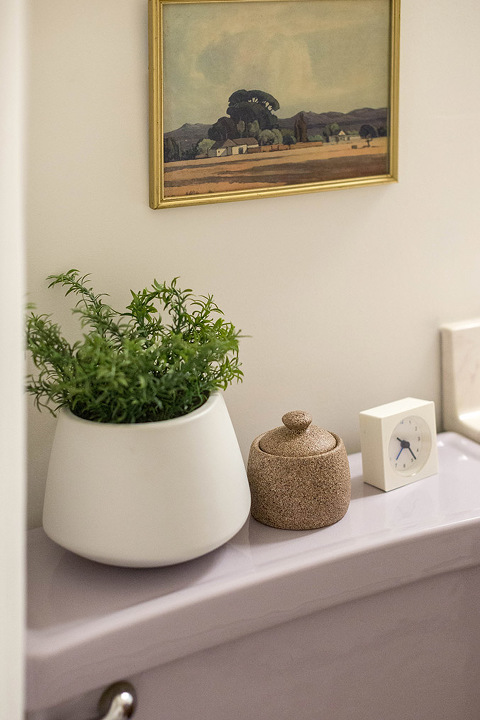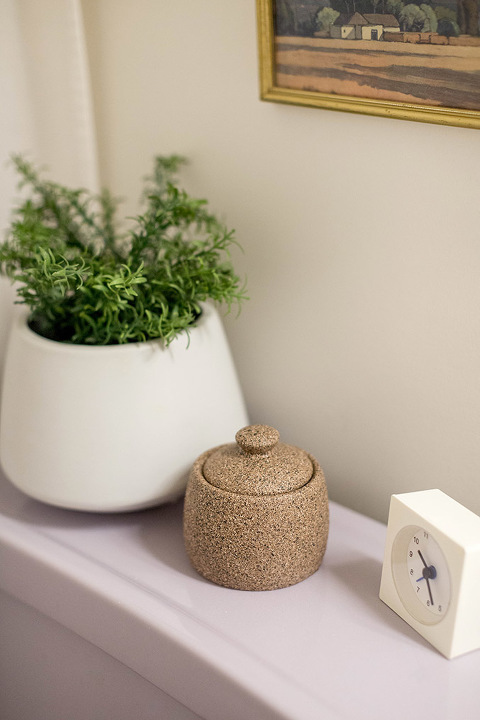 The finished textured bowl is hardly recognizable as the mass-produced sugar dish it started out as, and the cool thing is that I have enough paint leftover to make a whole arm-load of plain dishes look like pottery! Tell me: what would you use this type of faux finish paint on?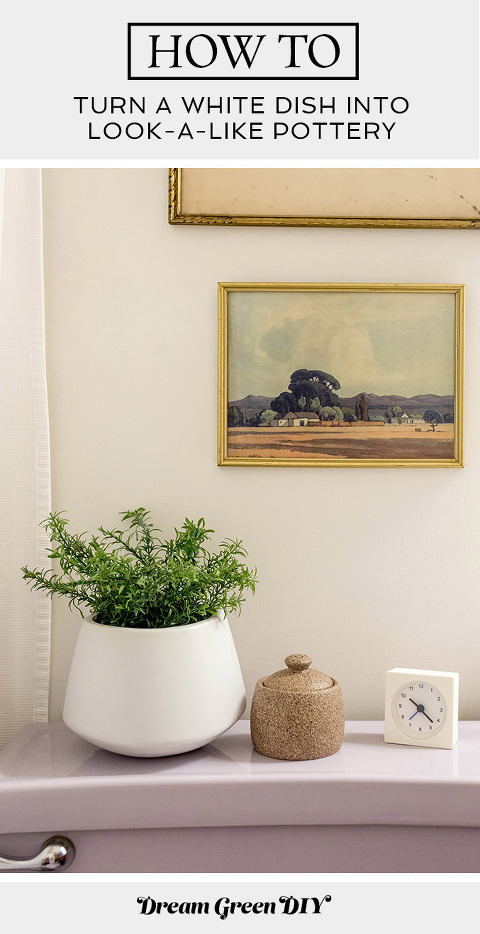 *My promise to you is that the affiliate links featured in this post spotlight items that I use and love myself.