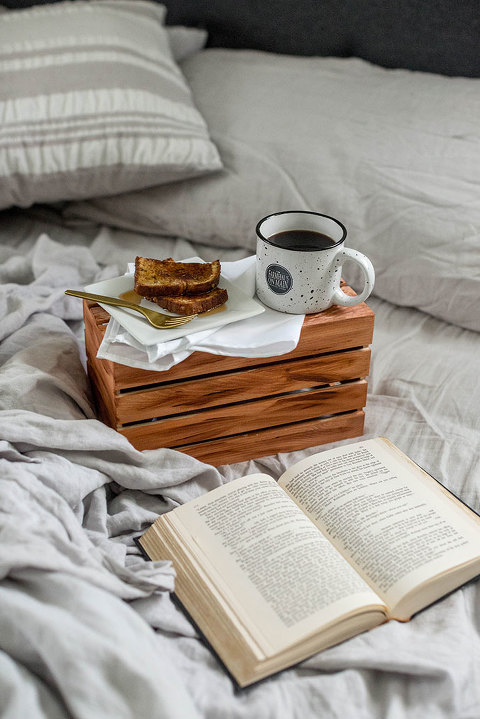 If you've been following along with me for any number of years now, then you probably know how weird it is for me to even consider sharing a tutorial on how to "antique" a wooden surface to make it look intentionally rustic. For the last decade, I've mostly shied away from anything that looked like it belongs in a farmhouse.
All of that's about to change today, though, because I'm here this morning to share a tutorial (put together by yours truly!) on How To Antique A Wooden Crate Without Stain Or Sandpaper.
I don't know what it is about 2017, but I've just been so gung-ho about pulling a 180 on my design style. I traded hot pink and bright yellow in for a more neutral palette, and instead of packing our home with a constant cycle of odds and ends, I've refocused on loving what we already own and purchasing high quality pieces that will stand the test of a LONG time. Another recent style shift has come in the form of my appreciation for more rusticated decor that shows wear and age. Thus, the introduction of my DIY antiqued wooden crate for Oriental Trading.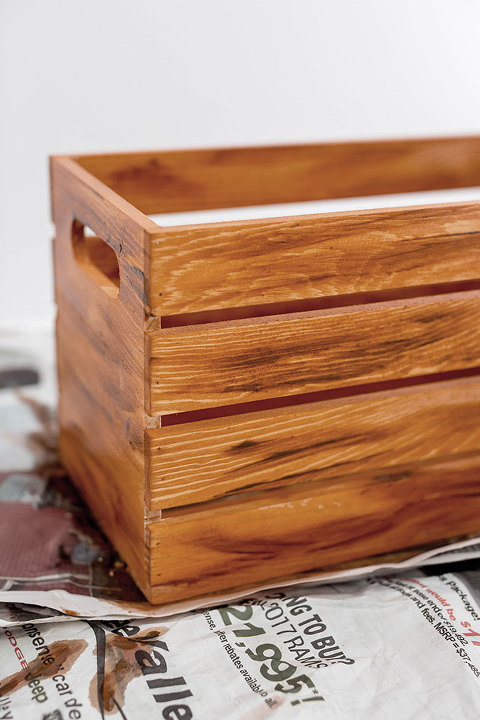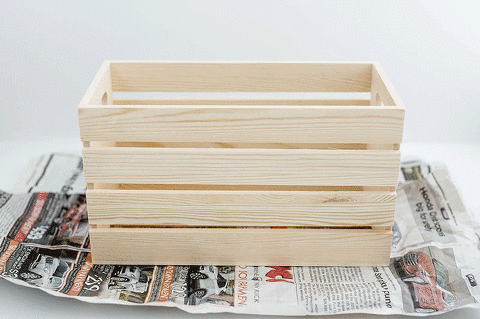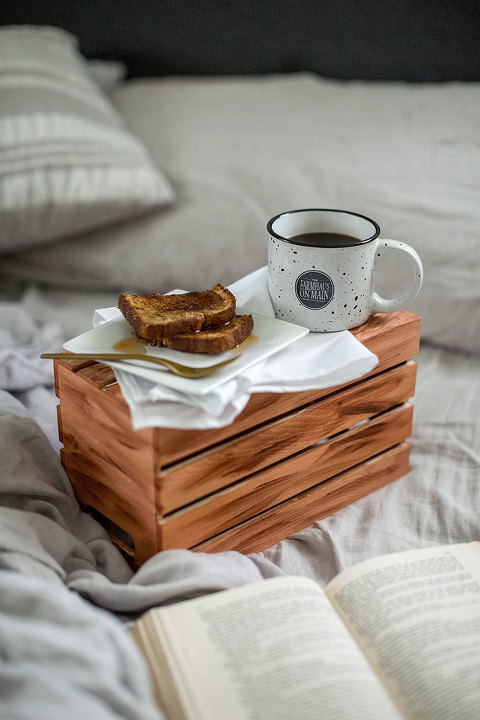 The three cool things about this project are that (1) it takes very little time to pull off, (2) you can use the finished crate practically anywhere in your home, and (3) you don't need stain or sandpaper to get the look. Pop over to Oriental Trading now to find out How To Antique A Wooden Crate Without Stain, and then tell me in the comments below how you might adapt this simple faux finish technique on a wooden item in your own home.
SaveSave