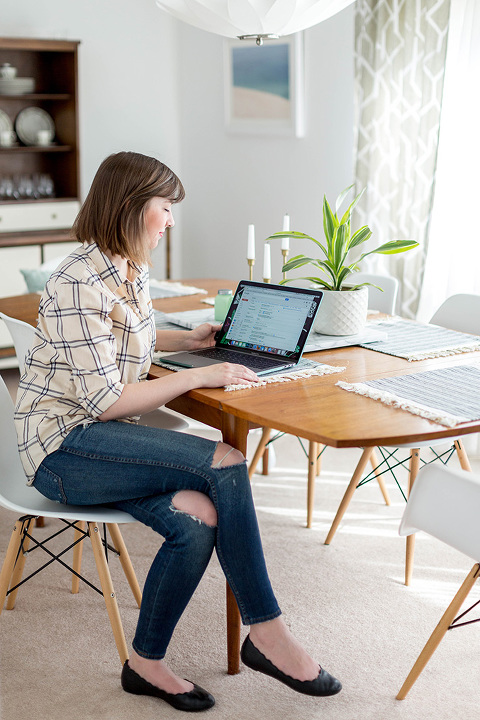 With a daily to-do list that feels like it's a million miles long, I'm always looking for ways to maximize my time. I try (and fail) to focus on one thing at a time for long stretches, but in the end, I get more accomplished when I work in short bursts on small things here and there. For example, I've been known to quickly reorganize the junk drawer, only to hop immediately over to meal planning for the week soon afterwards. Then, I'll work on sending an email that I remembered was still lingering in my drafts before running on to the next project.
Although it certainly seems like a chaotic way of getting things done, I've learned to embrace my jumpy process because, at the end of the day, somehow it all (mostly!) gets done. Something about this system just works for me.
In case any of you out there can relate—or if you're looking to test new productivity habits—I thought I'd round up a few of my favorite recommendations for 10-minute tasks that make the most of your day. If you're able to stay on task with these, you could theoretically knock ALL of them out in under an hour! Let's get to it.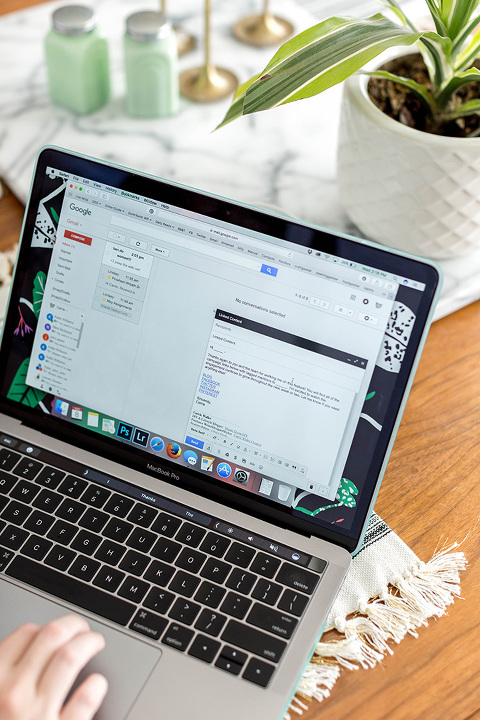 1. Set Up Gmail Canned Responses
I've said it multiple times, but nothing has revolutionized my work day more than canned responses. If you also use a Gmail inbox for professional emails (or even personal ones!), I would highly suggest giving this system a try. In a nutshell, canned responses allow you to auto-fill the body of an email with the click of a button, so if you have similar types of responses or messages that you send multiple times a day, having this collection of pre-written drafts could shave an hour or more off your daily tasks. I explain more about how and why you should set it up here.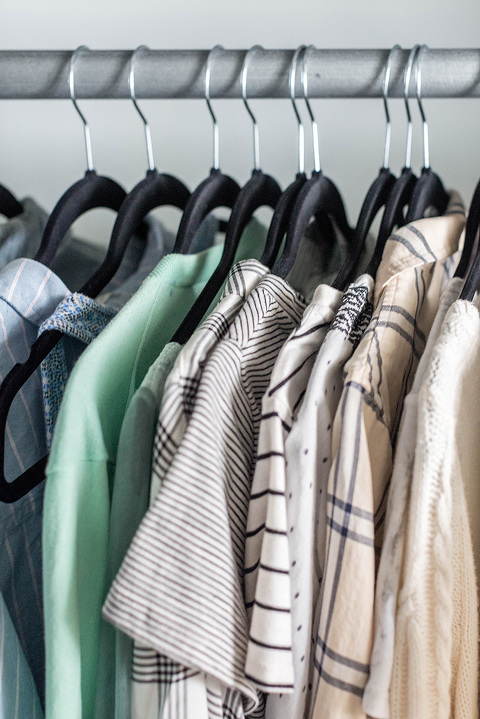 2. Hyper-Speed Clothing Purge
We actually used our Labor Day holiday to go through almost all of the closets in our house, filling charity bags and boxes with items that we no longer need or love. Although we probably spent about four or five hours on the project over the weekend, you can knock out a good amount of purging in just 10 minutes. Choose one closet or drawer (like your clothing closet!) and do a hyper-speed purge. When you finish making a pile, go ahead and bag or box it all up and put it in the trunk of your car so you're ready to drop it off at a donation center the next time you're out and about. See how we added even more extra space to our closet post-purge here.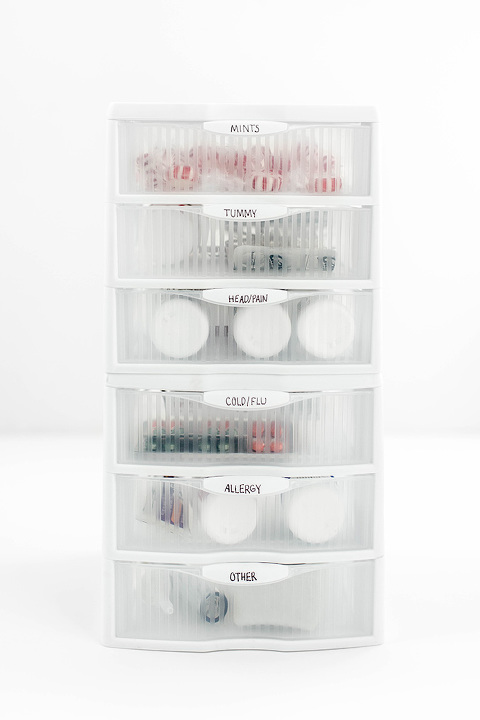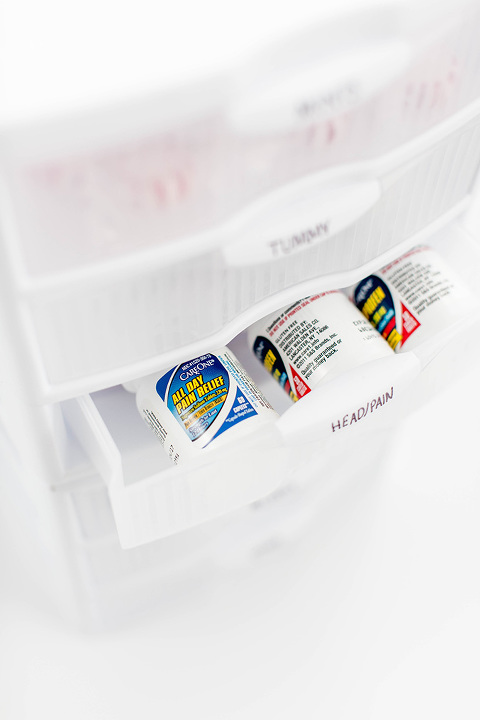 3. Label Your Medicine Drawers
This is one of those projects that I can't believe I waited so long to do. It cost less than $15 for the nice plastic drawers, and took just 10 minutes to have the containers organized and labeled by medicine type. Let's just say that the system has saved me from painful struggle on more than one midnight migraine occasion…Find out more here.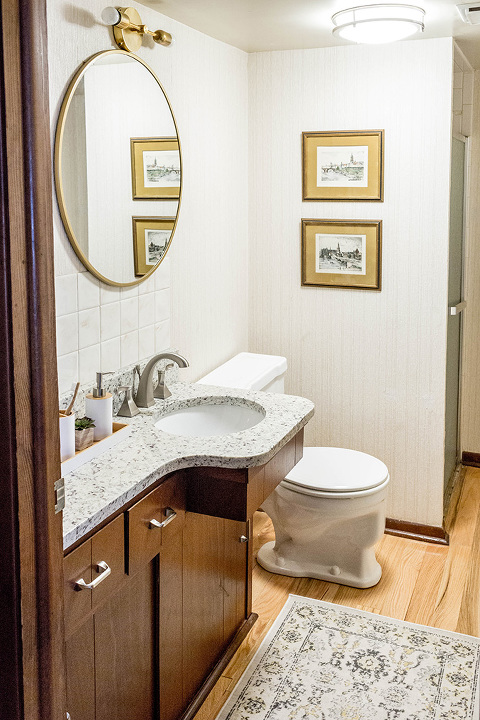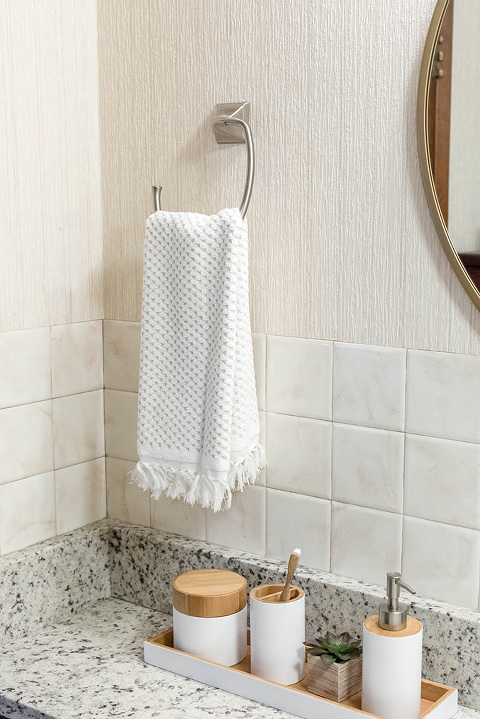 4. Add A Towel Ring
Another project that I'm kicking myself for waiting so long to cross off my to-do list is adding a towel ring to our downstairs bathroom. For years, I just left our hand towel draped over the countertop, but then I installed a proper ring during our recent bathroom mini makeover. It's kind of shocking how much nicer it is having the hand towel hanging on the wall. It no longer takes up valuable space on the slim counter, and I feel like the towel dries out faster, too. Oh, and, of course, it took less than 10 minutes to install! See the full room makeover here.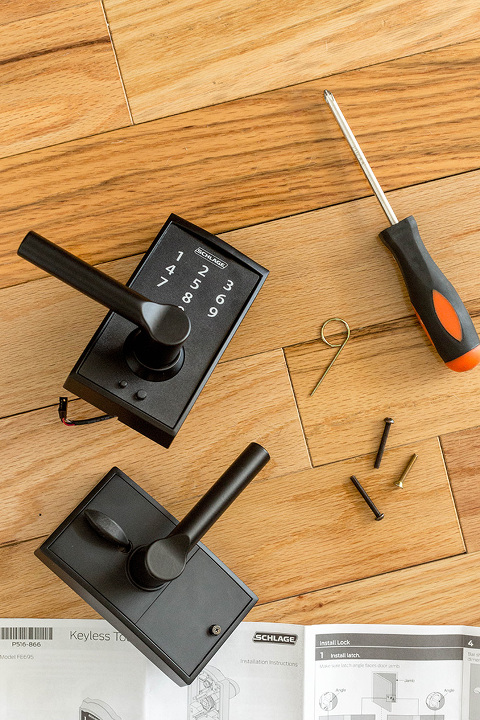 5. Upgrade Your Door Knobs
Our last home was a new-build townhouse, so we were lucky to enjoy modern hardware on all of the doors. This 1960s house, though, is full of outdated and scratched-up knobs. Happily, I've found door knob updates to be one of the easiest and quickest home improvement projects around. See it in action and learn how to go keyless in under 10 minutes here.
So, which of these 10-minute tasks will you try tackling this weekend?