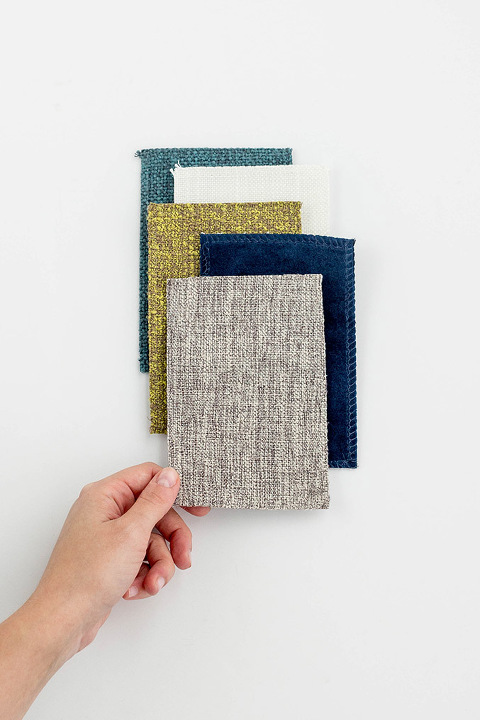 I'm back with another update on our family room sectional story! As you may have heard, we're in the process of adding a new couch to our family room—something extra large to accommodate our nightly Netflix and movie viewings. We love to sprawl out, and our pets love to curl up with us, so it was time to upgrade our standard-sized sofa situation to a sectional silhouette (try saying that five times fast!).
We're working with the folks at Interior Define to put their collection of couches and sectionals to the test, and ultimately chose their Walters sectional. Reason being that we loved the ultra-low height (perfect for flopping down into) and the ultra-cozy depth (ideal for crowding the entire family on).
Choosing the style was crossed off our list, but next we needed to pick a color and texture. Since this was our first time ever having the chance to choose a couch color from a swatch, I figured I'd share a few of my go-to tips for ordering the right color and style for you and your home.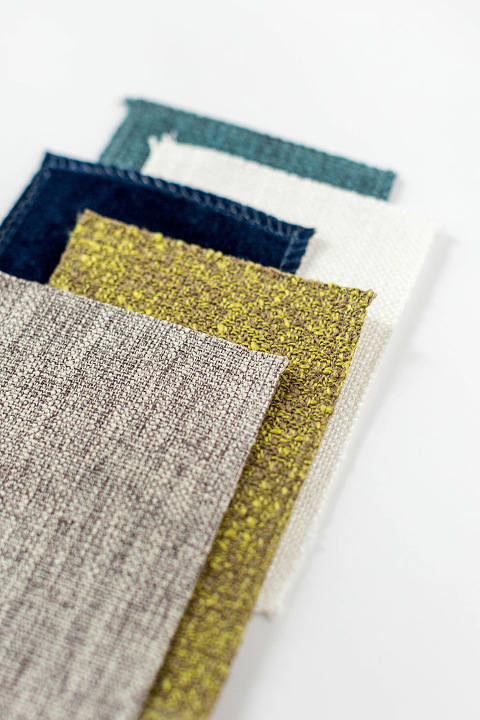 Interior Define ships customers five swatches totally free of charge, which was awesome since it allowed us to actually touch and feel the fabrics in person. We picked a tonal swatch with hints of dark and light gray in it, a similar fabric in a retro-inspired greenish yellow, a plain white, rich royal blue velvet, and, finally, a medium teal-toned swatch.
Knowing our whole-house color palette helped us narrow in on these colors, so it's important to first start with a general idea of your home's style and scheme.
For example, if your home is filled with traditional wood furniture and earth-toned pillows and drapes, choose swatches that fit in with that warm scheme—cream velvet, red cloth, green felt, etc. Or if, like our mid-century home, you'd like to push a retro vibe, test fabrics like a gray herringbone, structured orange cloth, and suit-inspired tweeds. Maybe you're into a minimalist, Scandinavian look? In that case, choose black, white, or gray-toned swatches. Pick a range of textures in those colors in order to bring in a sense of comfort and warmth.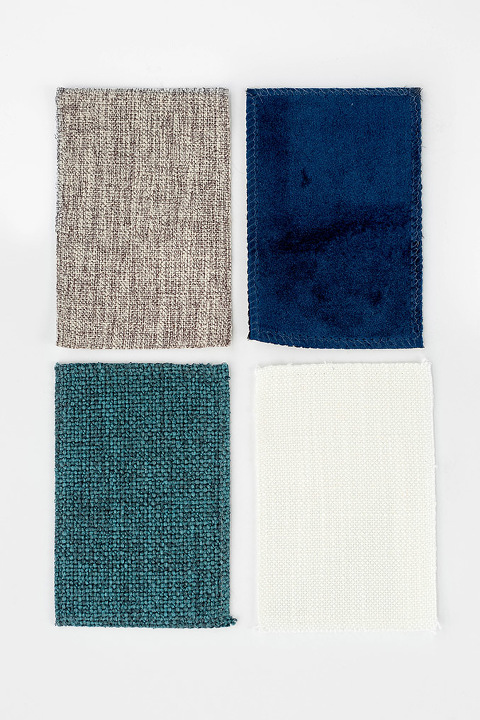 With your color scheme in mind, go ahead and start adding swatches to your cart. I would suggest following a general rule of thumb like this: 1 light/neutral fabric, 1 dark/neutral fabric, 1 medium-toned color of your choice, 1 wild card swatch (maybe in a bright or bold color, just to see if it speaks to you in person), and 1 other neutral swatch in a medium tone.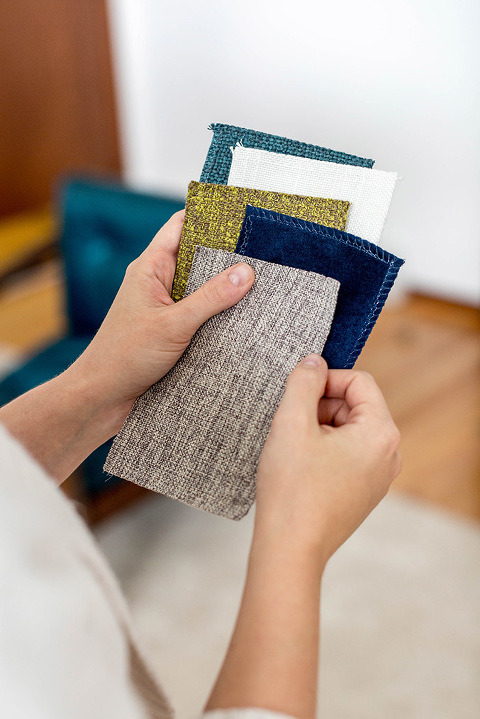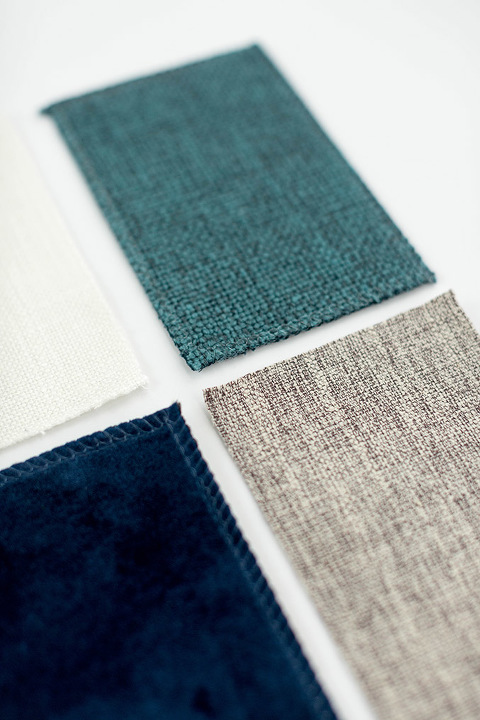 Once your fabrics arrive in the mail, rough them up! Rub them together, scratch across them with your fingernails to test fiber strength, and you may even want to test stains on them to see how the fabric will perform under everyday wear and tear.
After all was said and done, we decided on the gray fabric you see pictured above (it's called Earth). I can't wait to show you the full reveal of our new sectional—that's next, so stay tuned! Which swatches would you choose for your set of five?